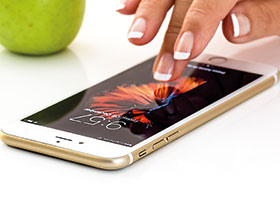 HID Global's top trends for 2017
February 2017, Access Control & Identity Management, Integrated Solutions
HID Global forecasts a shift in the use of identity technology that will lead to increased adoption of mobile devices and the latest smartcard technology, a greater emphasis and reliance on the cloud, and a radical new way of thinking of trust in smart environments and Internet of Things (IoT).
This shift will precipitate the move from legacy systems to NFC, Bluetooth Low Energy and advanced smartcard technology to meet the evolving needs of organisations and governments worldwide. Ultimately, HID Global predicts the 2017 trends will transform the way trusted identities are used, particularly in industries focused on regulatory compliance, such as government, finance and healthcare markets.
Stefan Widing, president and CEO of HID Global says, "2017 will mark an important phase in the industry, as organisations seek to use the broadest range of smart devices than ever before. This will directly impact how customers view and use trusted identities on both mobile devices and smartcards."
Mobile and smartcards
Similar to the adoption of consumer trends for IT in past years, 2017 will also see further consumerisation of security, with heightened demand from users seeking to open doors, and log in to cloud resources, as well as have personalised on-demand printing of documents, and to deploy printed credential remotely or conduct other transactions and daily activities using trusted IDs on their phone, wearable or smartcard.
• Trusted IDs that integrate security, privacy and convenience will provide a new level of assurance to these applications and transactions, while being uniquely positioned to make secure access more personalised to the individual.
• The industry will look towards complete identity relationship management that considers the need to grant access based on the context or circumstances for risk appropriate authentication across trusted identities assigned to people, devices and things in smart offices, buildings and other environments that are becoming more connected every day.
HID Global anticipates the shift in the use of identity technology will drive industry trends in 2017, along with new solutions and capabilities that enhance the user experience for years to come.
For more information contact HID Global, +27 (0)83 321 2922, clangley@hidglobal.com, www.hidglobal.com