printer friendly version
Body-worn cameras on campus
February 2017 Education (Industry), Security Services & Risk Management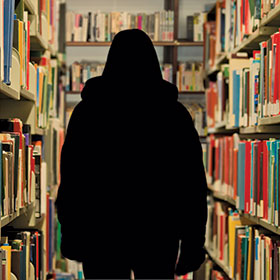 The University of Surrey is a public research university located within the county town of Guildford, Surrey, in the south-east of England. The university specialises in science, engineering, medicine and business. The university's main campus is located on Stag Hill close to the centre of Guildford and adjacent to Guildford Cathedral.
A second campus, at Manor Park, is located a short distance away and has been developed to expand upon existing accommodation, academic buildings and sporting facilities and a world class Veterinary School building which was officially opened by Her Majesty the Queen in 2015. Surrey University currently has 15 500 students, one third resident in campus accommodation and 2000 staff. It is an ambitious and vibrant place with a 24/7 operation.
Security at Surrey University is managed by Peter Brinkley, a former Chief Superintendent with Liverpool Police, who came to Surrey in 2012. He leads a 40-strong in-house security team that carries out foot and mobile patrols across the university estate, and monitors the 200 CCTV cameras. The security team also provides a 24/7 control room and reception where students and staff can report incidents or call for assistance on an emergency number.
Recorded crime is extremely low on campus with less than 100 thefts per year, but all crime is taken seriously and the university has a strong relationship with the local police in Guildford. A great deal of emphasis is placed upon reducing and preventing crime, and working with the police and the Students' Union to raise awareness on safety and security. Brinkley believes that by reinforcing safety messages, particularly with first-year students away from home for the first time, they have the greatest opportunity to prevent crimes taking place.
Body-worn cameras effective
Surrey University is a leading university for technology and has recently opened a 5G technology department. Brinkley and his team recognise the real value of using technology to promote safety and security, and recently introduced body-worn cameras (BWCs) for all of the patrol teams. Many police forces in the UK now use BWCs for patrol, enabling officers to capture best evidence in the investigation of crime.
The introduction of BWCs at the university was initially of concern by some members of staff who feared that the presence of a camera may provoke students. Officers have in fact found the opposite to be the case. Once students become aware of the presence of the BWC, this acts as both a calming and reassuring influence.
Brinkley says, "My staff now wear the cameras every day when on patrol, it is part of their everyday operation. Security staff attending complaints of drunkenness or anti-social behaviour find that as soon as the camera is seen, the situation is often diffused immediately as students do not wish to be seen acting inappropriately on camera."
In addition to capturing video footage of crime and anti-social behaviour, officers at Surrey University are also able to capture photographs for use as evidence. In cases of criminal damage or road traffic accidents on campus, the footage enables an immediate record to be captured of any evidence. Similarly, health and safety investigations have benefitted from the evidence, where staff or visitors report an accident at work; officers capture footage from the scene of the accident, which can then be used to support investigations, for example damage to road surfaces, flooded walkways or poor signage – all of which may be contributory factors in accident investigations.
Assisting in security cooperation
The BWCs have enabled the security team to work with the local police in investigating crime and identify offenders who may be trespassing at the university. Brinkley says, "These cameras have made a real difference. Our campus at Surrey University is open to the public and we welcome lots of visitors, but we know that this brings with it a risk of theft. Where we identify unlawful trespassers, we know that they are very uncomfortable being captured on camera so this has a big impact."
All staff receive training on how to make best use of the cameras, including tactical deployment and communication. When deploying the camera, staff are trained to indicate that the camera is being used and again, this has a real impact on students. A real benefit of this new technology is that it protects both security staff and students, by capturing an accurate picture of incidents as they happen. As such, it is useful to demonstrate to students after the event that their behaviour, language and conduct was inappropriate. This can also be of real value in training new staff and student mentors.
All in all, Surrey University has seen a real, positive difference since the introduction of BWCs, Brinkley said, "I don't know how we managed without them, they have made a massive difference in terms of improving feelings of safety on campus, and ultimately, improving the student experience."
Further reading:
30 years of business continuity
May 2019, ContinuitySA, Technews Publishing , Editor's Choice, Security Services & Risk Management
ContinuitySA is celebrating its 30th anniversary this year and Hi-Tech Security Solutions spoke to CEO Michael Davies about the changes he has seen in the business continuity and disaster recovery markets.
Read more...
---
The benefits of background screening
May 2019, iFacts, Managed Integrity Evaluation , Editor's Choice, Security Services & Risk Management
Companies need to be more vigilant about the people they employ by making sure comprehensive background screening checks are conducted.
Read more...
---
Simplifying fire detection system installations
May 2019, Elvey Security Technologies , Editor's Choice, Fire & Safety, Security Services & Risk Management
A fire detection system needs to be selected with extreme care, as is selecting an installer that not only understands the various technologies employed in fire detection, but that also has the necessary accreditations and certifications.
Read more...
---
Security workforce management platform
May 2019, Secutel Technologies , CCTV, Surveillance & Remote Monitoring, Integrated Solutions, Security Services & Risk Management
Secutel Technologies says the South African market is excited about body-cam technology and clearly sees the potential benefits.
Read more...
---
Solar energy storage systems
May 2019, Specialised Battery Systems , Products, Security Services & Risk Management
Specialised Battery Systems has a range of Energy Storage Systems (ESS) available, both standard and custom designed to suit customer requirements.
Read more...
---
Control room software selection
May 2019, Intelligent Monitoring , CCTV, Surveillance & Remote Monitoring, Security Services & Risk Management
Wolfgang Kirsch discusses what customers should look for when selecting a control room management platform.
Read more...
---
Virtual workshops for security management
May 2019 , Training & Education, Security Services & Risk Management
The International Security Industry Organisation (ISIO) and the International Foundation for Protection Officers (IFPO) has announced a series of virtual courses aimed at criminologists, security, investigation, protection and risk management practitioners.
Read more...
---
Anglo American's underground Wi-Fi
May 2019 , IT infrastructure, Security Services & Risk Management
The introduction of underground Wi-Fi has improved productivity and working conditions for hundreds of miners at Anglo American's coal mining operations in Mpumalanga.
Read more...
---
Make sure you ask the right questions
May 2019, Fidelity ADT Security , Home Security, Security Services & Risk Management
Appointing an armed response company for your home is becoming increasingly essential with latest crime stats released by Fidelity ADT pointing towards housebreaking and common thefts as the most often reported types of crime.
Read more...
---
ASIS Security Technology Concepts day
April 2019, Technews Publishing , Editor's Choice, Security Services & Risk Management
ASIS SA kicked the tyres of a few technologies at its first Security Technology Concepts day in February.
Read more...
---