printer friendly version
Keeping ahead of the competition
February 2017 News, Access Control & Identity Management, Integrated Solutions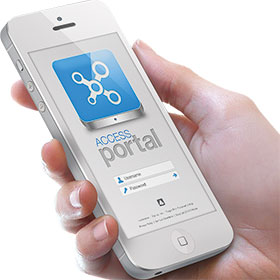 Impro hosted a breakfast at the end of 2016 in which the company highlighted its history, the products and solutions it is bringing to market, as well as how the company is progressing since the buyout by ASSA ABLOY.
Impro's MD, Errol East started proceedings with a quick overview of the company from the formation of Digital Controls in 1982 to the current business. He highlighted various products the company released over the years, showing how technology has advanced and how Impro has incorporated these advances into its products.
East touched on a few pertinent inflection points in the company, such as its adoption of the OS/2 operating system in the '90s, which turned out to be a mistake. He also mentioned the company's development expertise and the move to Agile Development principles in the late '90s and early 2000s. Agile Development sees companies making continual improvements through small incremental changes instead of massive new releases at distant intervals.
He said one of the biggest lessons learned over the years is that one has to make products that are reliable and dependable. You can't expect customers to remain loyal if they are continually facing poorly performing or breaking products.
The IXP range is an example of one of the innovations from Impro, initially released in 1999. Today, all its historical development and innovations are built into the company's current Access Portal solutions. The new range was the result of a complete redesign of the company's products a few years ago, part of Impro's drive to keep pace with changes in the industry and the market at large.
At the same time, Impro is not abandoning its customers using older products which have a long lifespan as a result of the quality in the company's design and manufacturing processes. East is adamant that Impro should continue to control its production to ensure the quality of the solutions ending up in customers' hands.
This will not change with the ASSA ABLOY acquisition. East says the company's new parent offers Impro access to a broad range of intellectual property and global expertise in a variety of fields, but it expects Impro to continue operations as normal. ASSA ABLOY buys into winning solutions, but then allows the company to continue its successful operations while giving it a broader scale in which to operate.
The power of Portal
Following East, Linda Glieman, head of client services at Impro took the floor to briefly discuss some of the newest solutions from the company. She highlighted the Portal solution and the benefits of real-time business intelligence it provides, as well as how the platform has been enhanced, for example, enabling clustering in larger installations. The customisable Portal Dashboard, a live web-based solution was also demonstrated, along with
Impro's visitor management solutions
Impro's ability to integrate with other systems in the market was also demonstrated, such as the work the company has done with Morpho readers, Nedap long-range readers and Aperio electronic locks. Impro has also adopted HID Global's mobility applications which allow users to keep their access and identity credentials on their smartphones.
For more information contact Impro Technologies, +27 (0)31 717 0700, [email protected], www.impro.net
Credit(s)
Further reading:
Cybersecure surveillance cameras
HiTek Security Distributors News CCTV, Surveillance & Remote Monitoring Cyber Security
Provision-ISR builds customer trust and opens up new opportunities with Check Point Quantum IoT Protect Firmware built into Provision-ISR cameras.
Read more...
---
Unrecoverable encrypted data
News Cyber Security
Cybersecurity research indicates that 76% of organisations admit to paying ransomware criminals, however, one-third are still unable to recover data.
Read more...
---
Kaspersky invests in development of neuromorphic processors
News IT infrastructure
Neuromorphic processors' field of application is acceleration of the hardware used in the latest generation of artificial intelligence systems, which are based on spiking neural networks (SNN) training, which is more akin to biological interactions.
Read more...
---
Security BIS named AxxonSoft's Distributor of the Year 2021
News CCTV, Surveillance & Remote Monitoring
With its focus on AxxonSoft solutions and technical support, Security BIS secured the title of AxxonSoft Distributor of the Year again for 2021.
Read more...
---
Infinidat enhances channel support
News IT infrastructure
Infinidat drives go-to-market strategy with new global partner portal and expands channel sales with Storage-as-a-Service in ArrowSphere.
Read more...
---
The Handbook of Security's third edition has been published
News
The third edition of the Handbook of Security, edited by Perpetuity Research director Martin Gill, has been published, containing 45 contributions from leading global scholars.
Read more...
---
GJD announces new SMT Machine
News Perimeter Security, Alarms & Intruder Detection
GJD will now be able to complete the manufacture of its products in-house, and thereby significantly decrease the business' carbon footprint while increasing employment opportunities.
Read more...
---
Smart home devices market growing across META
Smart Home Automation News
The Middle East, Turkey, and Africa (META) smart home devices market continues to register significant gains on the back of increasing awareness and improving end user experiences, according to the latest insights from International Data Corporation.
Read more...
---
How to react in an armed robbery or home invasion
Fidelity Services Group Security Services & Risk Management News
How you react when faced with a nervous, gun-toting criminal can save your life, or cost you your life; all family members need to know what to do in such circumstances.
Read more...
---
2022 trends in video surveillance
Eagle Eye Networks Editor's Choice CCTV, Surveillance & Remote Monitoring Integrated Solutions
Eagle Eye Networks predicts what will impact the video surveillance industry in the coming year and how to seize opportunities and forge a path to success, even amid ongoing uncertainties.
Read more...
---