printer friendly version
Promote your security training courses with a 3-in-1 approach
February 2017 Editor's Choice, Training & Education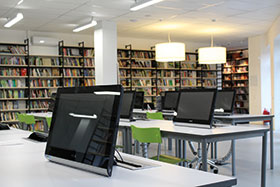 Training is becoming a critical function within the security industry, as can be seen by the efforts of the industry regulator to implement new training standards across the board. Security companies that want to succeed in future need to ensure that their staff, from guards to technicians to assessors and managers, are adequately skilled.
Training is not only something of importance to trainers and learners, but for the future of the industry itself. Not only are updated skills required for efficient client service as well as understanding the latest technologies designed to assist in securing people and assets, large integrators are increasingly retaining the services of smaller specialists to provide rare skills to their clients.
To effectively serve the growing need for training courses in a variety of fields pertinent to the security market, Hi-Tech Security Solutions will launch a dedicated 3 in 1 Training Platform in February 2017. This platform makes use of different media platforms to provide effective, targeted advertising exposure for security training courses.
The 3 in 1 Training Platform will be advertised in the print issues of Hi-Tech Security Solutions, on the Hi-Tech Security Solutions' website (www.securitysa.com) and in the Training News Briefs to ensure readers know where to go for their training requirements. More specifically:
• Each issue of Hi-Tech Security Solutions will include a training section where companies offering training can advertise their courses.
• All courses listed in the print edition will be listed in the training category of the Hi-Tech Security Solutions' website.
• A dedicated Training News Brief will be sent out once a month to a mailing list of readers who have requested information on security services, products and related information, including training. This list currently comprises over 2800 readers and is growing steadily.
If you offer training to the security industry, make sure the industry knows who you are and what you offer by taking advantage of the 3 in 1 Training Platform from Hi-Tech Security Solutions.
For more information please contact Tracy on tracy@technews.co.za or Laura on laura@technews.co.z
Credit(s)
Further reading:
Off-grid power solution for residential estate
Editor's Choice Security Services & Risk Management Residential Estate (Industry) Products
Coral Beach Estate, an upmarket residential estate based in East London, has been struggling with load shedding and power outages due to South Africa's energy crisis, as well as the vandalism of its power infrastructure.
Read more...
---
Eleven steps to an effective ransomware response checklist
Editor's Choice Cyber Security
Anyone is a viable target for ransomware attacks and should have a plan in place to deal with a worst-case scenario. Fortinet offers this ransomware attack response checklist to effectively deal with an active ransomware attack.
Read more...
---
Top seven trends for the security industry
Hikvision South Africa Editor's Choice
Expect security systems to become even more deeply integrated and comprehensive, expanding with capabilities that are now shouldering tasks that are more intelligent, to improve efficiency in security as well as other operational functions.
Read more...
---
From the editor's desk: Drive to survive
Technews Publishing News
Nobody is surprised by the horrible driving habits of many people on South Africa's roads. Lack of policing, except when collecting money, and the related overall acceptance and encouragement by government ...
Read more...
---
AI's take on physical security trends
Technews Publishing Editor's Choice
In Issue 1 every year, Hi-Tech Security Solutions looks at expected trends in the security industry, incorporating views from different sources. This year is no different, except we have a new contributor, ChatGPT from OpenAI.
Read more...
---
HID Technology Seminar
Technews Publishing HID Global News Access Control & Identity Management Products
HID Global's technology seminar introduced partners and distributors to the company's new Signo range of readers and highlighted the benefits and global growth of mobile access credentials.
Read more...
---
Celebrating a successful year
Gallagher Technews Publishing News Access Control & Identity Management Products
Gallagher Security hosted an end-of year event at the Steyn City Equestrian Centre in which it thanked its partners for another successful year and provided a glimpse into what the company will be releasing in 2023.
Read more...
---
Developing an effective CCTV control room culture
Leaderware Editor's Choice CCTV, Surveillance & Remote Monitoring Training & Education
Organisational culture in organisations can be seen as the set of values, practices, focus, standards and behaviours, and ways of interacting with others that are accepted and subscribed to by the people who work there.
Read more...
---
Women in Security
Technews Publishing Editor's Choice News
Hi-Tech Security Solutions together with ASIS International's South Africa Chapter, will be focusing on women working within the South African physical security services and information technology sectors during 2023.
Read more...
---
Innovation and service, 37 years and counting
Technews Publishing Impro Technologies Access Control & Identity Management Integrated Solutions
Innovation, simplicity and trust underpin the nearly 40 years of success of local access control brand, Impro Technologies, which is still run as an independent entity despite being acquired by ASSA ABLOY in 2016.
Read more...
---