printer friendly version
Promote your security training courses with a 3-in-1 approach
February 2017 Editor's Choice, Training & Education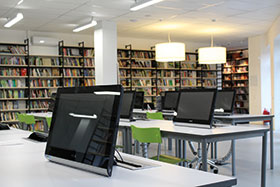 Training is becoming a critical function within the security industry, as can be seen by the efforts of the industry regulator to implement new training standards across the board. Security companies that want to succeed in future need to ensure that their staff, from guards to technicians to assessors and managers, are adequately skilled.
Training is not only something of importance to trainers and learners, but for the future of the industry itself. Not only are updated skills required for efficient client service as well as understanding the latest technologies designed to assist in securing people and assets, large integrators are increasingly retaining the services of smaller specialists to provide rare skills to their clients.
To effectively serve the growing need for training courses in a variety of fields pertinent to the security market, Hi-Tech Security Solutions will launch a dedicated 3 in 1 Training Platform in February 2017. This platform makes use of different media platforms to provide effective, targeted advertising exposure for security training courses.
The 3 in 1 Training Platform will be advertised in the print issues of Hi-Tech Security Solutions, on the Hi-Tech Security Solutions' website (www.securitysa.com) and in the Training News Briefs to ensure readers know where to go for their training requirements. More specifically:
• Each issue of Hi-Tech Security Solutions will include a training section where companies offering training can advertise their courses.
• All courses listed in the print edition will be listed in the training category of the Hi-Tech Security Solutions' website.
• A dedicated Training News Brief will be sent out once a month to a mailing list of readers who have requested information on security services, products and related information, including training. This list currently comprises over 2800 readers and is growing steadily.
If you offer training to the security industry, make sure the industry knows who you are and what you offer by taking advantage of the 3 in 1 Training Platform from Hi-Tech Security Solutions.
For more information please contact Tracy on tracy@technews.co.za or Laura on laura@technews.co.z
Credit(s)
Further reading:
Robots: a security opportunity or a threat?
Editor's Choice News Conferences & Events
Professor Martin Gill, Director of Perpetuity Research & Consultancy International and the School of Criminal Justice at the University of South Africa (UNISA), will be holding a Global Thought Leadership Security webinar on 22 June 2023 to discuss the contentious issue of robots operating in the security industry.
Read more...
---
UNISA sponsors Securex seminars
Editor's Choice News Conferences & Events
As part of UNISA's 150-year birthday celebrations, UNISA has sponsored the Securex Theatre Seminar Programme, which will include a number of prominent industry specialists, academics and security practitioners focusing on a number of themes.
Read more...
---
The latest security trends at Securex South Africa 2023
Securex South Africa News Conferences & Events Training & Education
Security technology evolves at a blistering pace, so it's important to keep up to date with changing trends in order to ensure maximised safety of human and personal assets. The Securex Seminar Theatre, powered by UNISA, is the place to be.
Read more...
---
From the editor's desk: Get Smart
Technews Publishing News
Welcome to the fourth issue of Hi-Tech Security Solutions for 2023, which is also the first issue of Smart Security Solutions. As noted in previous issues, Hi-Tech Security Solutions has been rebranded to Smart Security Solutions.
Read more...
---
Accenture Technology Vision 2023
Editor's Choice News
New report states that generative AI is expected to usher in a 'bold new future' for business, merging physical and digital worlds, transforming the way people work and live.
Read more...
---
Economists divided on global economic recovery
Editor's Choice News
Growth outlook has strengthened in all regions, but chief economists are divided on the likelihood of a global recession in 2023; experts are concerned about trade-off between managing inflation and maintaining financial stability, with 76% anticipating central banks to struggle to bring down inflation.
Read more...
---
Success in business process best practices
Technews Publishing Kleyn Change Management Editor's Choice Integrated Solutions Security Services & Risk Management
This month we commandeer time with the woman who is spearheading our national conversation on Women in Security, Lesley-Anne Kleyn, to get to know the lady herself a little better.
Read more...
---
Smart Security Solutions
Technews Publishing Products
Stop by the Smart Security Solutions stand at Securex and discover the new rebranded Hi-Tech Security Solutions. Given the realities in the market we face today, effective security is no longer a silo ...
Read more...
---
SAFPS to launch a platform to combat fraud
Editor's Choice News Security Services & Risk Management
In response to the growing need for a proactive approach to fraud prevention, the SAFPS is developing a product called Yima, which will be a one-stop-shop for South Africans to report scams, secure their identity, and scan any website for vulnerabilities.
Read more...
---
How international cloud trends impact Africa
Technews Publishing IT infrastructure
Enterprises are realising that hyperscale cloud is better suited to development and not everyday business, while the bills have also grown significantly as their cloud needs have become more complicated and sprawled.
Read more...
---