printer friendly version
Finding people in real time
November 2016 CCTV, Surveillance & Remote Monitoring, Products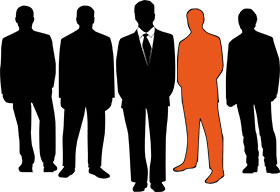 Rapidly locating a person of interest is one of the most important tasks for every operator in the control room. Whether it is working in real-time to reunite a lost child with their parents, aiding in the apprehension of a suspect, or working with the authorities post incident, every second counts. Improving capabilities in this area has resulted in one of the most exciting developments, in what is being referred to as next-generation real-time video analytics.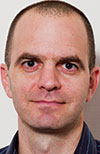 Erez Goldstein, senior product marketing manager at Qognify.
For estates that have large numbers of surveillance cameras distributed over wide areas and multiple sites (such as airports and other mass transit hubs, hospitals, sports events, city centres and government facilities), finding person/s of interest has traditionally been a resource draining and time intensive operation, often lasting hours. Furthermore, major incident investigation could result in days, weeks or even months of manually trawling through masses of CCTV footage.
What is more, while pinpointing the whereabouts of the person is paramount, if a 'live' situation presents a possible threat (such as the suggested presence of a known suspected terrorist), this information alone isn't enough. You need to know when and where they entered the estate, the precise route they took, who they were with and what they did before arriving at their current destination.
To address this precise issue, the latest video analytics (such as Suspect Search from Qognify) have been proven to help reduce search time from hours to minutes and even seconds. To best explain how it works in practice here is an example.
Search on description
The information desk is notified by a concerned traveller that they have seen someone behaving very suspiciously in the land-side shopping concourse of an international airport. The control room is notified about the incident and is given a description of the person of interest. The operator uses this information to quickly make an avatar that matches the description – a white male, medium build, blonde hair, wearing blue jeans, a green hooded sweatshirt and a black backpack.
Every relevant camera on the network is then searched to find all instances where person/s matching the description appear on camera. Three to five seconds later the operator is presented with a selection of images from which he fine-tunes his search (more than 95% of irrelevant images have already been filtered out by the algorithm). He identifies the person in question and now uses a still image from the camera as his reference photo instead of the avatar, re-iterating the search, which now provides even better results for getting a match to the right person.
The rapid speed of the search is made possible because the system is capturing, indexing and storing data in real time, from every camera. What is more, (in the case of Suspect Search) the system is camera agnostic and has basic minimal requirements only for image quality and size (a plus point over facial recognition technology).
Historical routes
With the person identified, the operator is then presented with a clickable map detailing the route, locations and times that the person is visible to the camera, as well as the most updated video feed showing where the person was last (or even currently). The operator now tracks the movements of the suspect, but crucially he no longer has the backpack and the priority is to locate it immediately. Reviewing the footage, the person is first seen talking to a person he did not arrive with and he hands over the bag. Now the operator uses the system to search for the second suspect (whilst continuing to monitor the first suspect) who is seen entering a café and leaving without the bag.
Now monitoring all three live-feeds (the two suspects and the nearest camera to the bag) the operator is guided step-by-step by the situation management system, following the pre-determined protocol to co-ordinate a response. He dispatches one security team to the café and triggers the evacuation of the surrounding area to an agreed boundary, at the same time the on-site police are sent images of the suspects, along with their exact location, to ensure they are apprehended for questioning.
Not only has the system been used to locate the suspects and assess the severity of the situation, all of the time-stamped video footage can be packaged for review by police as well, for evidence submission.
For more information about real-time video analytics and Suspect Search visit www.qognify.com
Further reading:
Olarm launches the Olarm LINK
Olarm Perimeter Security, Alarms & Intruder Detection News Products
Building on the success of smart-enabling, monitoring and controlling alarm panels and electric fences, Olarm has a new solution for customers to integrate gates, garage doors, pumps and other electrical products with the Olarm APP and Olarm PRO communicator.
Read more...
---
Ultimate smart monitoring and reliability
Olarm Perimeter Security, Alarms & Intruder Detection News Products
Olarm is gearing up to unveil its latest product, the Olarm MAX, set to be available in late 2023, which will redefine smart monitoring by offering unparalleled connectivity options and functionality.
Read more...
---
Cloud-based or on-premises access control
Salto Systems Africa Access Control & Identity Management Products
Choosing between cloud-based and on-premises access control solutions can be a difficult decision, however, the best solution for your organisation, property, or building type will depend on a range of factors.
Read more...
---
New distributed acoustic sensors in EMEA
Perimeter Security, Alarms & Intruder Detection Products
OPTEX introduces new EchoPoint Distributed Acoustic Sensors (DAS) for advanced point location intrusion detection, using intelligent detection algorithms to provide point detection of +/- 6 m in a range of up to 100 km.
Read more...
---
AI technology to empower vertical markets
Dahua Technology South Africa Mining (Industry) CCTV, Surveillance & Remote Monitoring Products
Dahua WizMind is a full portfolio of solutions comprising project-oriented products that use deep learning algorithms to provide more business value to its global customers and deliver reliable and comprehensive AI solutions for vertical markets.
Read more...
---
Improved security health check tool
Gallagher Access Control & Identity Management Products
Gallagher Security has streamlined its free Security Health Check tool, making it easier than ever to protect against potential system risks and improve business efficiencies.
Read more...
---
Maximum fire protection for the most dangerous places
Securiton Fire & Safety Mining (Industry) Products
Africa's heavy mining and resource processing industries are some of the continent's leading economic lights. They also present some of its toughest fire safety challenges on the planet.
Read more...
---
Elvey partners with HALO
Elvey Security Technologies News CCTV, Surveillance & Remote Monitoring
Elvey Group has partnered with HALO Europe to provide Africa's first body-worn solution with zero upfront costs. This includes an IP68-certified body camera and a 4G-connected device.
Read more...
---
RDC expands its production capabilities
Radio Data Communications Perimeter Security, Alarms & Intruder Detection Products
Local electronics manufacturer, RDC, recently acquired a new SMT (surface mount technology) machine to boost its manufacturing output and meet the needs of its global customer base.
Read more...
---
Suprema showcases integrated security solutions
Suprema Access Control & Identity Management Products
Apart from being an access terminal that supports multiple credentials such as facial recognition, RFID, mobile and QR codes, the BioStation 3 also supports VoIP Intercom and real-time video monitoring features to make it a truly multi-functional reader.
Read more...
---