printer friendly version
Decreasing liability claims and hijacking with in-cab surveillance
November 2016 Editor's Choice, CCTV, Surveillance & Remote Monitoring, Transport (Industry)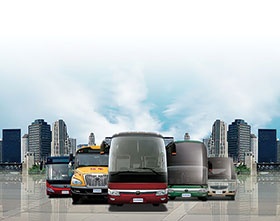 Fleet and cargo management has typically involved tracking vehicles and cargo using GPS-connected devices. However, monitoring and managing driver behaviour and providing a clear picture of the driver's environment, also forms a critical part of the equation for transport fleet owners.
Malcolm Rousseau, managing director of Fleet and Time Control (FTC) and subsidiary FleetCam, says that early methods of recording driver behaviour and other basic elements involved the use of tachographs. These devices were replaced by onboard computers in the early 1990s. These were responsible for the electronic collection of data to provide fleet owners with information that included where the vehicle went, its departure and arrival times, and driver behaviour such as driving too fast or stopping too long.
By the late 1990s live vehicle tracking systems via cellular networks enabled fleet owners to see, in real time on a map, the location of the vehicle plus driver behaviour information. This technology allowed for vehicle recovery if the vehicle was stolen, thereby dramatically increasing security.
In 2014, FTC upped the ante with the introduction of the FleetCam range of vehicle surveillance cameras. More compact in design than traditional surveillance cameras, these rugged devices are available in interior dashboard-mounted and exterior versions to provide comprehensive video footage of various elements of the vehicle and driver. Automatic start and stop recording means that recording begins when the vehicle is started, and ends when the vehicle is turned off.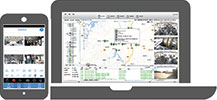 Robust and reliable
Designed specifically for mobile assets the shape and size of the cameras differs substantially from traditional CCTV cameras. Other factors that needed to be considered are the presentation of a high-quality image and the fact that the cameras are constantly in motion as the vehicles travel from one location to another. In addition, the external cameras need to be waterproof and highly robust. They require regular cleaning to ensure complete reliability and image quality delivery. Rousseau says that the company now uses AHD 800 MP NVRs for mobile applications, equivalent to 1080p.
In order to protect both the assets and the driver, the cameras are installed in an unobtrusive position. In certain instances, such as the mining sector, the cameras are mounted in lockable steel security boxes.
Added features of the technology include the ability to simultaneously view the driver, the dashboard instrumentation and the road ahead. "Insurance companies love this technology as it provides objective video footage in the event of an accident, thereby clearly establishing where the fault lies and who is therefore liable for the payment of insurance claims," says Rousseau. The built-in G-sensor collision alarm automatically alerts fleet controllers and owners for prompt action.
Since most fleet owners frown on their drivers picking up hitchhikers, cameras provide footage when a passenger door is opened and footage of the inside of the cab, alerting the fleet owner to any indiscretions in this regard. Since installing these cameras, fleet owners have noticed a decrease in the number of accidents associated with vehicles stopping to pick up hitchhikers. Similarly, in the event of an attempted or successful hijacking, the driver presses a panic button, which automatically activates the in-cab camera and sends an alert and footage to the fleet owner for response.
External recording
Two additional cameras are typically installed, firstly, in the vicinity of the fuel tank to start recording footage whenever the fuel tank cap is unlocked. This will provide a record of any incidents of illegal fuel siphoning. Secondly, a camera is installed in the vicinity of the cargo doors to provide footage on all goods loaded into and out of the truck. By providing an audit trail of goods, there will be major reductions of en route theft.
All recordings can be stored in cameras for four weeks and for up to three months on the hard drive. Users can also log in remotely via the network to download video clips of selected cameras.
Rousseau points out that the company customises solutions to suit the customer.
For more information contact Fleet and Time Control, +27 (0)21 551 3520, malcolm@ftc4u.co.za, www.ftc4u.co.za
Further reading:
How encryption can protect sensitive data
Issue 6 2020 , Editor's Choice
Here's how encryption can help keep your data safe from prying eyes – even if your device is stolen or your cloud account is hacked.
Read more...
---
More than just compliance
Issue 6 2020, IACT-Africa , Editor's Choice
SA is one year away from the Protection of Personal Information Act (POPIA) D-Day.
Read more...
---
Security risk mitigation on a budget
Issue 6 2020 , Editor's Choice
Security estates often fall well short in terms of adequate protection when being assessed by an independent, experienced threat, risk and vulnerability assessor.
Read more...
---
Digital means managing your risk
Issue 6 2020, AVeS Cyber Security , Editor's Choice
Digital transformation in mining companies has become a business imperative to drive efficiencies, optimise competitiveness and reduce risks associated with human error.
Read more...
---
Face recognition and temperature measurement
Issue 6 2020, Suprema , Editor's Choice
Purpose built for FaceStation 2, Suprema's new thermal camera enhances safety by measuring skin temperature.
Read more...
---
What, how and why of security
Issue 6 2020, Alwinco , Editor's Choice
As a security advisor, it's a continuous challenge to change the existing perceptions of CEOs/MDs and nowadays the procurement departments.
Read more...
---
A life jacket for buildings
Issue 6 2020 , Editor's Choice
The EAV is a purpose-designed vest which provides the user with on-demand air supply and other safety gear to help them escape from hazardous incidents.
Read more...
---
Overview of contactless identification technologies
Issue 6 2020, Suprema , Editor's Choice
A guide to two of the best available contactless identity confirmation technologies, along with some tips on choosing the right one.
Read more...
---
Key criteria in the selection of CCTV control room operators
Issue 5 2020, Leaderware , Editor's Choice
Some people are better at aspects of the job of CCTV operator than others, and some companies put in a lot more effort in choosing their operators than others.
Read more...
---
Leaders in risk and security: As long as there are people, there will be risk
Issue 5 2020, iFacts, Technews Publishing , Editor's Choice
Jenny Reid is a self-made success, focusing on people, the risks they create and the potential they have.
Read more...
---