printer friendly version
Decreasing liability claims and hijacking with in-cab surveillance
November 2016 Editor's Choice, CCTV, Surveillance & Remote Monitoring, Transport (Industry)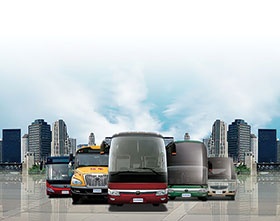 Fleet and cargo management has typically involved tracking vehicles and cargo using GPS-connected devices. However, monitoring and managing driver behaviour and providing a clear picture of the driver's environment, also forms a critical part of the equation for transport fleet owners.
Malcolm Rousseau, managing director of Fleet and Time Control (FTC) and subsidiary FleetCam, says that early methods of recording driver behaviour and other basic elements involved the use of tachographs. These devices were replaced by onboard computers in the early 1990s. These were responsible for the electronic collection of data to provide fleet owners with information that included where the vehicle went, its departure and arrival times, and driver behaviour such as driving too fast or stopping too long.
By the late 1990s live vehicle tracking systems via cellular networks enabled fleet owners to see, in real time on a map, the location of the vehicle plus driver behaviour information. This technology allowed for vehicle recovery if the vehicle was stolen, thereby dramatically increasing security.
In 2014, FTC upped the ante with the introduction of the FleetCam range of vehicle surveillance cameras. More compact in design than traditional surveillance cameras, these rugged devices are available in interior dashboard-mounted and exterior versions to provide comprehensive video footage of various elements of the vehicle and driver. Automatic start and stop recording means that recording begins when the vehicle is started, and ends when the vehicle is turned off.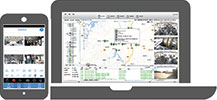 Robust and reliable
Designed specifically for mobile assets the shape and size of the cameras differs substantially from traditional CCTV cameras. Other factors that needed to be considered are the presentation of a high-quality image and the fact that the cameras are constantly in motion as the vehicles travel from one location to another. In addition, the external cameras need to be waterproof and highly robust. They require regular cleaning to ensure complete reliability and image quality delivery. Rousseau says that the company now uses AHD 800 MP NVRs for mobile applications, equivalent to 1080p.
In order to protect both the assets and the driver, the cameras are installed in an unobtrusive position. In certain instances, such as the mining sector, the cameras are mounted in lockable steel security boxes.
Added features of the technology include the ability to simultaneously view the driver, the dashboard instrumentation and the road ahead. "Insurance companies love this technology as it provides objective video footage in the event of an accident, thereby clearly establishing where the fault lies and who is therefore liable for the payment of insurance claims," says Rousseau. The built-in G-sensor collision alarm automatically alerts fleet controllers and owners for prompt action.
Since most fleet owners frown on their drivers picking up hitchhikers, cameras provide footage when a passenger door is opened and footage of the inside of the cab, alerting the fleet owner to any indiscretions in this regard. Since installing these cameras, fleet owners have noticed a decrease in the number of accidents associated with vehicles stopping to pick up hitchhikers. Similarly, in the event of an attempted or successful hijacking, the driver presses a panic button, which automatically activates the in-cab camera and sends an alert and footage to the fleet owner for response.
External recording
Two additional cameras are typically installed, firstly, in the vicinity of the fuel tank to start recording footage whenever the fuel tank cap is unlocked. This will provide a record of any incidents of illegal fuel siphoning. Secondly, a camera is installed in the vicinity of the cargo doors to provide footage on all goods loaded into and out of the truck. By providing an audit trail of goods, there will be major reductions of en route theft.
All recordings can be stored in cameras for four weeks and for up to three months on the hard drive. Users can also log in remotely via the network to download video clips of selected cameras.
Rousseau points out that the company customises solutions to suit the customer.
For more information contact Fleet and Time Control, +27 (0)21 551 3520, malcolm@ftc4u.co.za, www.ftc4u.co.za
Credit(s)
Further reading:
Robots: a security opportunity or a threat?
Editor's Choice News Conferences & Events
Professor Martin Gill, Director of Perpetuity Research & Consultancy International and the School of Criminal Justice at the University of South Africa (UNISA), will be holding a Global Thought Leadership Security webinar on 22 June 2023 to discuss the contentious issue of robots operating in the security industry.
Read more...
---
UNISA sponsors Securex seminars
Editor's Choice News Conferences & Events
As part of UNISA's 150-year birthday celebrations, UNISA has sponsored the Securex Theatre Seminar Programme, which will include a number of prominent industry specialists, academics and security practitioners focusing on a number of themes.
Read more...
---
AI technology to empower vertical markets
Dahua Technology South Africa Mining (Industry) CCTV, Surveillance & Remote Monitoring Products
Dahua WizMind is a full portfolio of solutions comprising project-oriented products that use deep learning algorithms to provide more business value to its global customers and deliver reliable and comprehensive AI solutions for vertical markets.
Read more...
---
Elvey partners with HALO
Elvey Security Technologies News CCTV, Surveillance & Remote Monitoring
Elvey Group has partnered with HALO Europe to provide Africa's first body-worn solution with zero upfront costs. This includes an IP68-certified body camera and a 4G-connected device.
Read more...
---
Accenture Technology Vision 2023
Editor's Choice News
New report states that generative AI is expected to usher in a 'bold new future' for business, merging physical and digital worlds, transforming the way people work and live.
Read more...
---
Economists divided on global economic recovery
Editor's Choice News
Growth outlook has strengthened in all regions, but chief economists are divided on the likelihood of a global recession in 2023; experts are concerned about trade-off between managing inflation and maintaining financial stability, with 76% anticipating central banks to struggle to bring down inflation.
Read more...
---
Success in business process best practices
Technews Publishing Kleyn Change Management Editor's Choice Integrated Solutions Security Services & Risk Management
This month we commandeer time with the woman who is spearheading our national conversation on Women in Security, Lesley-Anne Kleyn, to get to know the lady herself a little better.
Read more...
---
Invisible connection and tangible protection via cloud
Dahua Technology South Africa Perimeter Security, Alarms & Intruder Detection CCTV, Surveillance & Remote Monitoring Products
Dahua Technology has launched its AirShield security solution that uses advanced, stable and reliable RF communication technology and cloud services, integrating alarm hubs, various detectors and accessories, with several software apps.
Read more...
---
SAFPS to launch a platform to combat fraud
Editor's Choice News Security Services & Risk Management
In response to the growing need for a proactive approach to fraud prevention, the SAFPS is developing a product called Yima, which will be a one-stop-shop for South Africans to report scams, secure their identity, and scan any website for vulnerabilities.
Read more...
---
Relaxed home cybersecurity could render consumers accidental 'inside actors'
Editor's Choice Cyber Security Smart Home Automation
Cisco security experts warn of snowball impact of relaxed approach to cybersecurity on personal devices, noting 60% of users primarily use their personal phone for work tasks and 76% have used unsecured public networks for work tasks.
Read more...
---