printer friendly version
Balancing cost with performance
September 2016 Editor's Choice, Security Services & Risk Management, Industrial (Industry)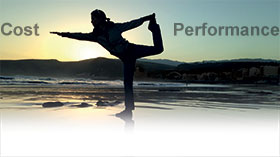 Many industrial facilities are characterised by large sites and numerous buildings. These two factors not only increase the cost to reduce risks, but also increase the complexity of managing the risk. Hi-Tech Security Solutions spoke to Pieter Fourie, senior manager – corporate risk – at Nissan South Africa about the challenges faced when securing an industrial facility.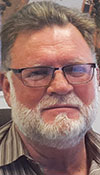 Pieter Fourie, senior manager – corporate risk – Nissan South Africa.
Fourie says that one of the biggest challenges Nissan South Africa faces is the extremely high annual capital investment required to ensure all security measures are fully maintained and, in the case of technology, to ensure this stays up to date as technology develops.
When systems are not updated regularly, the older technology becomes outdated, with the result that spares and components are no longer readily available. To replace complete systems will then require huge capital expenditure to get the security back on track. The four most important initial deterrent measures for securing any site, he believes, are excellent perimeter protection, a reputable access control system and CCTV, together with manpower for visible policing.
In addition to other security issues, cyber security has become a worldwide concern and if businesses do not take this issue seriously they render themselves vulnerable to cyber attacks. It is therefore paramount that organisations take the necessary measures to protect their IT and IS infrastructures. To ensure this level of security, Nissan South Africa employs the services of specialists to prevent any such attempt to attack the IT and IS systems and to track all attempts of these attacks.
Technology, according to Fourie, is one of the most important aspects in securing any site, from access control systems to CCTV through to alarm systems, including beams and sensors on the perimeter fence, with excellent communication to a control room for immediate action. Communication links via either radio link or SIM card is of the utmost importance, as any system is only effective if managed properly.
Nissan South Africa's facility is protected by an excellent perimeter fence with superior access control system. The facility has a total lock-down capability and once this is in operation, a specific vehicle gate can only be unlocked by following a specified procedure, with the unlocking effected remotely from a secured control room.
The vulnerability and activities of each individual site or building determines the level of security measures necessary to secure each facility. This varies from extensive CCTV coverage, which includes external domes, static as well as internal cameras, alarm systems, as well as access limitation to facilities. All systems throughout the facility are monitored in real time, recorded and managed around the clock by a comprehensive surveillance centre.
Fourie emphasises that all the necessary products should be readily available for each individual company's requirement to effectively secure their people and assets. The major concern faced by client companies is the availability of spares for imported products. This, he says, can cause unnecessarily long delays and downtime. He adds that it would be beneficial for South Africa to invest in the development of various businesses to design and manufacture a greater variety of electronic security systems for the local South African market, tried and tested in a South African environment for the demanding local conditions.
Further reading:
Axis gives a brighter future to children
Issue 1 2020, Axis Communications SA , Editor's Choice
Fully networked camera solution provides visibility and accountability, letting orphanage focus on what's important – its children.
Read more...
---
SFP Security & Fire becomes ISF SFP
Issue 1 2020, ISF SFP , Editor's Choice
SFP Security & Fire was sold to ISF in 2019, becoming ISF SFP and attaining Level-1 BEE status.
Read more...
---
Janu-worry or Twenty-Plenty?
Issue 1 2020 , Editor's Choice
If the available security spend right now is somewhere between limited and non-existent, here are just a few suggestions.
Read more...
---
CCTV surveillance needs are critical in defining types of camera deployment
Issue 1 2020, Leaderware , Editor's Choice
Cameras by themselves do not reduce crime; they need to be implemented as part of a considered strategy of crime prevention and detection.
Read more...
---
Trends 2020
Issue 1 2020, Technews Publishing , Editor's Choice
Hi-Tech Security Solutions asked a few people from diverse companies to join us in a round-table discussion about what they expect to see happening in their environments in the coming year.
Read more...
---
Seven key trends for 2020
Issue 1 2020, Hikvision South Africa , Editor's Choice
Hikvision looks at a few trends that will affect the security industry in 2020 and beyond.
Read more...
---
Hundreds of millions to reskill
Issue 1 2020 , Editor's Choice
By 2022 alone, 75 million jobs will probably be displaced across 20 major economies, while 133 million new ones will spring up in industries that are only just gaining traction.
Read more...
---
Slow and steady wins the access race
Issue 1 2020, ZKTeco, Technews Publishing , Editor's Choice, Commercial (Industry)
The commercial sector is slow in migrating to new access control technologies, with the majority of companies remaining with card and fingerprint solutions.
Read more...
---
Client property access integrity
Issue 1 2020 , Editor's Choice
Blind or unquestioned trust is something that we all seem to willingly and unconditionally give our security service providers and their reaction officers.
Read more...
---
From physical security to cybersecurity
Access & Identity Management Handbook 2020, Genetec , Cyber Security, Security Services & Risk Management
Genetec discusses the security-of-security concept as a means to protect cameras, door controllers and other physical security devices and systems against cybercriminal activity.
Read more...
---