printer friendly version
Solutions beyond surveillance
August 2016 Healthcare (Industry), CCTV, Surveillance & Remote Monitoring, Integrated Solutions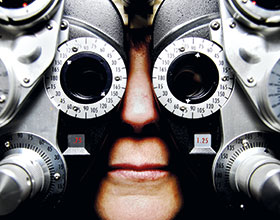 Hospitals and healthcare facilities generally facilitate a remarkably high volume of patients, visitors and employees. This environment requires high levels of security, exceptional access control facilities, sophisticated surveillance and a fully integrated IP video management solution to manage all security and infrastructure requirements.
"Given the high-risk and critical areas associated with healthcare facilities (including casualty, maternity wards, ICU and medicine storage), these facilities require highly effective security and surveillance management coupled with a high level control room environment," says Gus Brecher, managing director of Cathexis Africa and group marketing director of Cathexis Technologies.
"When you take the diverse nature of the healthcare environment into account, from state-of-the-art operating theatres, to highly secure drug storage facilities, as well as public areas, the security solution needs to be sophisticated enough to provide the correct response to situations in these different areas. It should harmoniously integrate the highly secure areas with the free-flow of people traffic from within the same system," says Brecher. "It's also important that the IP video management solution is flexible and scalable to accommodate the expansion and changing layout, which is characteristic at these facilities."
CathexisVision features
With Cathexis, the objective is to provide a holistic and sophisticated security solution that provides complete peace-of-mind. The initial consultation with clients includes an evaluation of the risks that are inherent in the healthcare environment and then the development of appropriate methods to mitigate those risks, while keeping staff, patients and visitors safe, while maintaining a calm atmosphere.
"Many organisations are not aware that if the correct measures are implemented, the security department also becomes a revenue-generating, cost-cutting, substantial contributor to the bottom-line of any facility," says Brecher.
Rather than provide a laundry list of the various CathexisVision features, it is more effective to demonstrate how some of this product's leading features can be used practically in the hospitality environment.
Integration
CathexisVision has gained a reputation for its integration capability where various third-party systems are integrated with the CCTV surveillance system to facilitate predetermined actions in the event of certain situations.
CathexisVision literally becomes a complete security management system when integrated with the building's access control system, fire and alarm panels. Think beyond security, and CathexisVision provides maintenance and building management system. Integration of the building management system with CathexisVision software provides for efficient maintenance, safety and energy management systems.
Control room environment
The growth of the occupational health and safety industry worldwide has had a positive impact in many respects but has also necessitated the need for reliable verification of incidents, as a growing number of organisations face the possibility of public liability claims where patrons can claim from the organisation for injuries sustained on site. Public liability claims can be verified for authenticity from recorded video footage, preventing fraudulent legal implications.
A sophisticated control room environment not only provides 24/7 security, but allows for any incidents, claims or complaints to be verified and reviewed for additional staff management and training. Security services can also view multiple strategic areas from a central control room without impacting on the daily operations.
Video analytics
The rise in popularity of the CathexisVision Video Analytics feature shows that clients are recognising the advantages of real-time CCTV monitoring, which is combined with immediate and user defined action in the event of certain situations.
An abandoned handbag in a public restroom, for example, will ensure that security is immediately notified to investigate the situation and avoid a potential bomb threat. A delay or backlog at the entry point of a critical access point in a hospital gives the management team the advantage of reviewing the cause of the problem and rectifying it immediately to avoid a dangerous crowd situation at a later stage when timing is critical.
Health monitoring
The Cathexis solution provides continuous monitoring of all the components, including hardware and software integrity, providing automated warnings of any possible impending failure. Maintenance engineers can perform corrective maintenance before the system fails.
For more information contact Cathexis Africa, +27 (0)31 240 0800, sales@catafrica.co.za, www.cathexisvideo.com
Credit(s)
Further reading:
Platforms and community lead the future
May 2019, Milestone Systems , Editor's Choice, CCTV, Surveillance & Remote Monitoring, News, Integrated Solutions
Milestone Systems took a look into the future of open platforms and the power of community at MIPS EMEA in Copenhagen in March this year.
Read more...
---
The consequences of false alerts
May 2019, Leaderware , Editor's Choice, CCTV, Surveillance & Remote Monitoring, Integrated Solutions
Craig Donald discusses the impact of false alarm rates on the utility of intelligent security technology systems.
Read more...
---
Protecting people's money, and their data
May 2019, Cathexis Technologies, CA Southern Africa, IDEMIA , Editor's Choice, Integrated Solutions, Financial (Industry)
The temptations inherent to the banking sector, and financial institutions more generally, pit them in an eternal and increasingly high-tech battle to secure themselves against threats from within and without.
Read more...
---
Access authentication with a wave
May 2019, IDEMIA , Editor's Choice, Access Control & Identity Management, Integrated Solutions, Financial (Industry), Commercial (Industry)
Financial organisations are making the move to contactless fingerprint biometrics in order to meet the increasing burden of regulatory and compliance demands.
Read more...
---
Does your control room add value?
May 2019, Fidelity Security Group, G4S South Africa, Progroup , Editor's Choice, CCTV, Surveillance & Remote Monitoring, Integrated Solutions, IT infrastructure, Commercial (Industry)
Whether on- or offsite, control rooms are a critical aspect of security today and care must be taken in the design and rollout of these nerve centres.
Read more...
---
Augmenting surveillance video
May 2019, ISDS , News, Integrated Solutions
ISDS is moving from its previous business model to focusing on being a value-added distributor and supporting its channel partners.
Read more...
---
LunarX targets high-end security solutions
May 2019 , Editor's Choice, News, Integrated Solutions
LunarX Consulting and Projects, a new value-added distributor of high-end security solutions, was launched at an event at Serengeti Estate in March 2018.
Read more...
---
Delivering greater control room value
May 2019, Cathexis Technologies , Editor's Choice, CCTV, Surveillance & Remote Monitoring, Integrated Solutions
A truly integrated security system requires that all aspects of the security system work seamlessly together, while being managed by the heart of the system, which is the control room.
Read more...
---
Security workforce management platform
May 2019, Secutel Technologies , CCTV, Surveillance & Remote Monitoring, Integrated Solutions, Security Services & Risk Management
Secutel Technologies says the South African market is excited about body-cam technology and clearly sees the potential benefits.
Read more...
---
HD PIR camera with strobe light
May 2019, Hikvision South Africa , Perimeter Security, Alarms & Intruder Detection, CCTV, Surveillance & Remote Monitoring
Hikvision's Turbo HD passive infrared (PIR) camera uses advanced video surveillance technologies to capture infrared light given off by human bodies.
Read more...
---