printer friendly version
Remote monitoring platforms
August 2016 CCTV, Surveillance & Remote Monitoring, IT infrastructure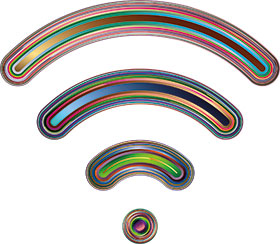 In a fast-paced world that is characterised by increasing demands for control, it is becoming more prevalent for companies and individuals to remotely monitor their security systems. While there will always be a role for onsite monitoring in the equation, the ability to log into one's security cameras or access control systems is a pressing need.
According to Marco de Ru, CTO at MiRO, solutions vary from a desktop, PC-based system to monitoring from mobile devices that leverage bespoke or open platform apps and software. In all instances, the basic requirement is access to a secure Internet connection.
In an effort to satisfy the requirements of various customers, MiRO offers two distinct remote monitoring solutions. In the first instance, customers deploying VIVOTEK IP surveillance cameras have access to VIVOTEK's proprietary VMS software. For customers using third-party camera brands, MiRO provides the open platform Milestone VMS software solution.
VIVOTEK VAST central management software is designed to manage all VIVOTEK IP surveillance products with intuitive functions and numerous features. It supports hundreds of cameras and stations in a hierarchical structure for monitoring, recording, playback and event trigger management. Easy to use and with efficient control mechanisms, VAST also offers a video wall solution – VAST Matrix – for live view monitoring of hundreds of cameras.
The web access function can be enabled in LiveClient whereafter one can access VAST's LiveView and Playback functions via any Internet web browser. In addition, VIVOTEK also provides mobile users with the iViewer Mobile App. This was developed to allow users to monitor locations remotely by providing access to VIVOTEK surveillance camera video feeds directly from iOS or Android handheld devices.
Open platform monitoring
Milestone Systems has a large global footprint of successful open platform IP video management software installations. The company's XProtect platform is available in three variants and allows easy to manage, reliable and proven surveillance solutions thereby assisting companies in managing risks, protecting people and assets, optimising processes and reducing costs.
XProtect Smart Client is an onsite option with advanced investigation tools combined with an easy-to-navigate video timeline. This enables users to examine incidents quickly and accurately. XProtect Web Client is an intuitive, web-based interface that is used to remotely view, play back and share video. In addition to its monitoring functions, the system also allows users to remotely trigger outputs, such as opening/closing doors and switching lights on/off.
Available as a free Android, iOS or Windows phone download, XProtect Mobile Client gives users instantaneous access to surveillance systems via Wi-Fi, 3G or 4G connections. The App allows one to view and play back incidents on smartphones and tablets.
Milestone Interconnect allows all XProtect video management software (VMS), the Milestone Husky NVRs and Milestone Arcus embedded appliances to be interconnected with Milestone premium software, XProtect Corporate. This provides a cost-efficient and flexible way to gain central surveillance operation across geographically dispersed sites.
"It's all very well being able to monitor one's surveillance network, but the proviso is that one needs to have a reliable wireless network for your surveillance system to operate on. Being able to monitor the health and operability of your wireless network management is critical to the maximised functionality of both the security system and its remote monitoring capabilities. For this reason we suggest the use of LigoWave's hardware and software solutions," De Ru points out.
The LigoWave Wireless Network Management Software (WNMS) system architecture allows users to configure or perform firmware upgrades on Ligowave network infrastructure and is suited to both small and large networks. Reported network alerts are shown on the WNMS dashboard in real time. The system can notify contacts via email when problems arise and when they are resolved. Alert history is stored on the server, allowing analysis of failures.
For more information contact MiRO Distribution, 086 123 MIRO, lerize@miro.co.za, www.miro.co.za
Credit(s)
Further reading:
Drones and cybersecurity?
October 2019 , CCTV, Surveillance & Remote Monitoring
Hacker drones can eavesdrop electronically on conversations, can perform network attacks, or can create fake wireless access points.
Read more...
---
Digitising Maslow's Hierarchy of Needs
October 2019 , Integrated Solutions, IT infrastructure
Mobile technology has the potential to change how Africa approaches patient and healthcare, says Phathizwe Malinga, managing director, SqwidNet.
Read more...
---
Body-worn cameras transforming security
October 2019 , CCTV, Surveillance & Remote Monitoring, Security Services & Risk Management
Police Service Northern Ireland now has over 7 000 officers using 2 500 cameras covering approximately 173 000 incidents each year.
Read more...
---
Camera Selection Guide 2019
CCTV Handbook 2019 , CCTV, Surveillance & Remote Monitoring
The Camera Selection Guide 2019 includes a range of IP, analogue, thermal and speciality cameras aimed at a broad range of surveillance functions.
Read more...
---
Intelligent analytics and the brains to match
September 2019, Bosch Building Technologies , CCTV, Surveillance & Remote Monitoring, Integrated Solutions
What if the brains behind our security cameras could be trained to improve their cognitive ability to pay attention, learn, and problem-solve according to specific rules and situations?
Read more...
---
AI-powered autonomous Drone-in-a-Box
September 2019 , CCTV, Surveillance & Remote Monitoring, Integrated Solutions
Organisations in the mining, energy and industrial, oil and gas, ports and terminals sectors can optimise security and business operations, whilst reducing risks and operational costs
Read more...
---
Cybersecurity for video surveillance systems
September 2019, Mobotix , Cyber Security, CCTV, Surveillance & Remote Monitoring
Video surveillance systems are increasingly accessible over any IP network, which has led to the rise of potential cyberattack.
Read more...
---
What are the cybersecurity issues in video surveillance?
November 2019, Axis Communications SA , Editor's Choice, CCTV, Surveillance & Remote Monitoring, Cyber Security
he importance of the data captured by surveillance cameras – and what can be done with it – has led to a new breed of cybercriminals, looking for insights to steal and sell.
Read more...
---
The safe city and its need for interoperability
November 2019 , Integrated Solutions, CCTV, Surveillance & Remote Monitoring
Interoperability continues to present one of the greatest challenges, particularly with video management systems, video recording devices and cameras.
Read more...
---
A platform approach to safer and smarter cities
November 2019, Milestone Systems , CCTV, Surveillance & Remote Monitoring
Selecting the right platform to manage the vast data collected from smart and safe cities is critical to the ultimate success of the project.
Read more...
---