printer friendly version
Security and cloud computing
July 2016
Access Control & Identity Management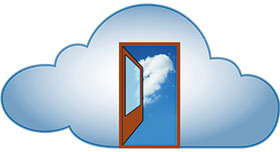 As we hear more about how cloud solutions and services are becoming more popular in the business world today, Neil Cameron at Johnson Controls discusses the pros and cons of security in the cloud.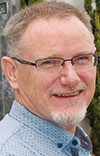 Neil Cameron, GM: Johnson Controls Building Efficiency, Africa.
Putting a security platform in the cloud is today highly feasible and beneficial for companies with a national or multi-national footprint. The connectivity and bandwidth is there, it's cost effective and it's reliable. It facilitates integration of multiple business, building and security systems, offers sophisticated control and management features, and drives best practices across the organisation. But, more importantly, with the right solution or platform in place, it's safe.
Adoption of cloud-based security solutions is growing significantly, but it's important to understand the features and limitations of the platform that you select.
Today, 'cloud' connectivity and services are a commodity. Security is taken very seriously by companies offering cloud solutions as well as enterprises, so a lot of investment has gone into making cloud platforms robust and redundant. When it comes to a cloud-based security solution, it's a no-brainer for companies with a physical presence in multiple locations and geographies.
It not only extends their investment in their security solution by making it accessible via a central cloud location to multiple sites, it adds flexibility and control, as well as assurance that regulatory requirements are being met.
Big benefits to cloud-based security
Cloud security solutions may encompass data, communication, business transactions and physical onsite security such as access control and perimeter security. The benefits include:
• Flexibility, ease of access to data and ease of expansion. A cloud solution makes company data available and accessible from anywhere. This makes it easy for travelling and remote workers to access data and work from anywhere, securely. It also makes it easy for the company to open up a new branch or establish itself in a new location quickly and easily, because all it takes is putting in the hardware – reader and door controller.
• Analytics. With a single scalable platform in place to manage data, video, access control, authentication and security events, analytics becomes easier to do. When security and other systems are on servers in separate buildings, it becomes difficult to interrogate data and discover insights.
• Business crises. In cases of emergency (e.g., fire, terrorist attack, etc.) having an off-premise solution in place is highly beneficial. Data is safe, business critical functions will continue to run, and standard procedures and protocols will be initiated to safeguard people, assets and business systems.
• Standardisation. One of the greatest benefits of having a single centralised security platform is that security standards and policies across locations will be standardised. This means in any situation, standard regulatory procedures will be initiated to ensure regulatory and safety requirements are met and risk is suitably managed.
• Remote control. A cloud platform makes it easy to monitor facilities from anywhere in the world, and escalate any incidents locally. This provides a huge operational saving. It means not having to invest in a local 24x7 control room but gives the company all the benefits of a 24x7 investment.
And if the network does go down?
That's when it becomes really important to have the right system in place to keep facilities open, control access to sensitive areas and ensure important events, such as HR-driven interventions (e.g., maximum overtime, body searches or scans, etc.) will raise alerts. Sophisticated intelligent onsite access control controllers are today available for high-end solutions such as Johnson Controls' P2000 platform.
The controllers have sufficient intelligence and storage capacity to ensure the data, security configurations and policies remain accessible in offline mode. This provides, among others, access control at over 99% efficiency.
Each onsite P2000 access control controller has a built-in server with robust processing capability, sufficient RAM to store a database of critical access information, an IP-based OS, and wireless peer-to-peer communications capabilities to ensure uninterrupted and uncompromised access control.
There are huge benefits to be had from taking security into the cloud but companies need to be aware of the potential pitfalls and find a solution that will meet their needs in on- and offline scenarios.
For more information contact Johnson Controls, +27 (0)11 921 7141, neil.cameron@jci.com, www.johnsoncontrols.com
Credit(s)
Further reading:
HID addresses identification challenges at ID4Africa
August 2019 , News, Access Control & Identity Management, Government and Parastatal (Industry)
Being able to verify people's identities is critical for a nation's growth and prosperity and yet HID says nearly half of all African citizens can't prove who they are to vote, travel freely and receive government benefits and services.
Read more...
---
Visual alarm devices enable effective, lifesaving evacuation
August 2019, Johnson Controls , Fire & Safety
Visual alarm devices are used to supplement audio alarms, providing an effective means of alerting and evacuating occupants when a fire emergency occurs.
Read more...
---
Came acquires Turkish company Özak
August 2019, CAME BPT South Africa , News, Access Control & Identity Management
Came broadens its market horizons and signals growth and consolidation in the Middle East.
Read more...
---
The benefits of electronic visitor management
August 2019, Powell Tronics , Access Control & Identity Management, Residential Estate (Industry)
Access control is a critical aspect of estate security as it represents the controls put in place to restrict entry (and possibly exit) along the outer boundary of the location.
Read more...
---
Addressing risks by means of access control layout and design
August 2019 , Access Control & Identity Management, Security Services & Risk Management
In order to develop a suitable, practical and appropriate security system for any organisation, it is essential to first develop a master security and life safety plan strategy.
Read more...
---
Secure hands-free access
August 2019, Suprema , Access Control & Identity Management, Residential Estate (Industry)
Suprema's facial biometric terminals bring no-touch access into secure residential estates, high-rise apartments and luxury homes providing fast, easy and intuitive user authentication with the added benefit of hygiene.
Read more...
---
MorphoAccess Sigma Extreme
August 2019, IDEMIA , Products, Access Control & Identity Management
MorphoAccess Sigma Extreme from IDEMIA is a touchscreen device with multiple recognition device interfaces (NFC chip reader, PIN and BioPIN codes, contactless card readers).
Read more...
---
Outdoor access terminals
August 2019, Suprema , Access Control & Identity Management, Residential Estate (Industry), Products
Rugged, dust- and weather-proof access control solutions that provide exceptional durability in extreme conditions is a strong requirement for many residential estates.
Read more...
---
MorphoWave Compact
August 2019, IDEMIA , Products, Access Control & Identity Management
The MorphoWave Compact captures and matches four fingerprints on either the right or left hand in any direction. It is robust to environmental factors such as extreme light or dust.
Read more...
---
MorphoAccess Sigma Lite
August 2019, IDEMIA , Products, Access Control & Identity Management
IDEMIA's MorphoAccess Sigma Lite and Lite + are fingerprint access control terminals, offering time and attendance in and out function keys.
Read more...
---