printer friendly version
Truth or dare?
June 2016 Editor's Choice, Security Services & Risk Management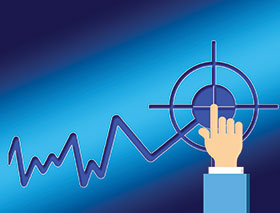 I came across an article the other day that discusses how a report writer does not always provide the reader with all the information. For example, a crime may be covered in regards to who was killed, when he was murdered and where it happened. But the aspect of the how and the why is not mentioned. This could be because they may not have that information, or for other reasons have decided not to include this in the report. The former reason got me thinking as to how this is the same with the security risk assessment.
Confidentiality
There are many applicants that are looking for an assessing position with my security risk consultancy. They provide me with their CV and sometimes a copy of an assessment they have conducted. The breach of confidentiality and the actual content is often a shocker to me.
Before we review the content, I would just like to discuss the confidentiality issue. These individuals are using previous assessments in a bid to win me over for employment. In other words, to make new business. As a professional and an independent who has been in the security field for over two decades; not even I advertise my previous clients to get new ones. This in itself creates a security risk for the client and this is why confidentiality is vital.
All the assessment reports that I have reviewed by job seekers are extremely limited in content. The document usually consists of a few pages with photographs. They will point out to the client where the risk is and what could be a probable area of risk. It is not explained why it is a risk; how to remedy it or even who needs to make changes to fix this. In this case, it is general that the assessor does not have that information or does not have the necessary knowledge to solve it. The client is not provided with this important information.
Who did the assessment, a salesperson or a risk assessor?
Another regular occurrence is that the assessor will focus more on the what of products that can be used as a remedy. This does not include other methods or items that are not in his inventory that can work in how to fix the problem. Such assessments are what we refer to in the industry as a product assessment. The assessor is simply a salesman from a security company peddling his wares. Sales or service contracts make the money, not the investigation or the assessment. This is provided for free or dirt cheap.
The whole point of the independent security risk assessment is to investigate the site at several levels. This investigation will positively identify and explain all weaknesses within the physical security status. These are points and areas that provide the opportunity for the criminal to commit a crime. Probability is not valid in security risk assessment. To be able to practice proactive crime prevention, these opportunities need to be eliminated or at least minimised.
This is where the second major part of the security risk assessment begins. Active research into the client's unique security solutions is conducted. The final and extensive report will provide the client with an in-depth security plan. The plan will give the client the necessary security knowledge and know-how. This empowers him to make good security decisions that will effectively deal with his security risk.
Understand that the security risk and threat assessment cannot be covered partially. The client is not always any the wiser if only the what and where is provided to him. He needs all the other information ranging from the HOW, WHY and WHO to be able to benefit in full from the service provided by the independent security risk consultant.
For more information, contact Alwinco, +27 (0)62 341 3419, andre@alwinco.co.za, www.alwinco.co.za
Credit(s)
Further reading:
Convergence of cyber and physical security
Integrated Solutions Security Services & Risk Management
The overlap between cybersecurity and physical security will necessitate the integration of cyber and physical security in order to enable the sharing of events to the same security operations centre.
Read more...
---
Robots: a security opportunity or a threat?
Editor's Choice News Conferences & Events
Professor Martin Gill, Director of Perpetuity Research & Consultancy International and the School of Criminal Justice at the University of South Africa (UNISA), will be holding a Global Thought Leadership Security webinar on 22 June 2023 to discuss the contentious issue of robots operating in the security industry.
Read more...
---
UNISA sponsors Securex seminars
Editor's Choice News Conferences & Events
As part of UNISA's 150-year birthday celebrations, UNISA has sponsored the Securex Theatre Seminar Programme, which will include a number of prominent industry specialists, academics and security practitioners focusing on a number of themes.
Read more...
---
Sustainability School opens for enrolment
Education (Industry) News Security Services & Risk Management
Three-part programme, first developed for Schneider Electric employees, is now available for free for companies worldwide. Attendees learn how to future-proof their businesses and accelerate their decarbonisation journeys.
Read more...
---
Accenture Technology Vision 2023
Editor's Choice News
New report states that generative AI is expected to usher in a 'bold new future' for business, merging physical and digital worlds, transforming the way people work and live.
Read more...
---
Economists divided on global economic recovery
Editor's Choice News
Growth outlook has strengthened in all regions, but chief economists are divided on the likelihood of a global recession in 2023; experts are concerned about trade-off between managing inflation and maintaining financial stability, with 76% anticipating central banks to struggle to bring down inflation.
Read more...
---
Success in business process best practices
Technews Publishing Kleyn Change Management Editor's Choice Integrated Solutions Security Services & Risk Management
This month we commandeer time with the woman who is spearheading our national conversation on Women in Security, Lesley-Anne Kleyn, to get to know the lady herself a little better.
Read more...
---
Security awareness training
Training & Education Security Services & Risk Management
It is critically important to have a security awareness solution that uses the limited time available to train effectively, and one that provides targeted education that is relevant to users.
Read more...
---
Technology to thwart solar panel thieves
Asset Management, EAS, RFID Security Services & Risk Management Products
A highly efficient industrial network is coming to the rescue of the solar industry, as solar panels, inverters and batteries are being targeted by thieves and threaten to destabilise the industry.
Read more...
---
Banking the unbanked comes with security risks
Financial (Industry) Security Services & Risk Management
As grim as it was, the pandemic of recent years and its resultant global economic crisis were a prime catalyst for record number of first-time bank users, the previously unbanked.
Read more...
---