printer friendly version
Caveat emptor (buyer beware)
June 2016 Editor's Choice, Security Services & Risk Management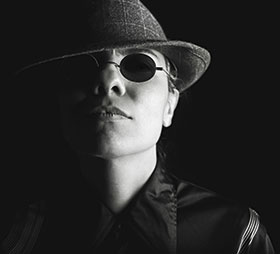 More frequently, ordinary South Africans are losing their money by being misled by rogue individuals or con artists, cyber crooks, fraudulent Ponzi or pyramid schemes and those misrepresenting themselves as financial service providers (FSP) or authorised representatives of an FSP.
Not only are these incidents collectively costing South Africans millions of rands, they are also discrediting authorised financial services providers and contributing to wasteful expenditure in respect of valuable resources set aside to investigate such matters.
Many people also fall victim to online company websites and email phishing scams whereby fraudsters contact the public posing as a credible financial provider.
As an example, the integrated financial services provider Momentum, was recently alerted to individuals misrepresenting themselves as authorised representatives of a company, identified as Momentum Investment Holdings. This entity was purporting to be a registered financial service provider. The problem is that despite certain similarities to other entities associated with the Momentum brand, this specific entity does not exist nor is it registered with the FSB. Furthermore, the persons representing this entity were fraudsters conducting illegal business on the back of a well-established brand.
South Africans are warned to be particularly vigilant when they are approached by people in person or online who make grandiose promises about quick and easy ways to make money.
Fraudsters are continuously reinventing themselves, creating an impression that they are authorised financial service providers linked to a legitimate service provider.
In this regard, the public is reminded that various methods are available to them to assist in verifying the details provided by an individual presenting him/herself as an authorised FSP or representative. All entities or representatives providing financial services must be registered with the FSB.
The verification of a FSP licence number is possible via the FSB website or a phone call to the presented FSP's compliance officer is recommended prior to engaging with a person representing an entity.
Extra caution is further recommended when transacting via email and where a financial institution requests you to divulge your personal details, bank account details, log-in credentials or passwords. It is recommended that you take the time to familiarise yourself with the types of fraudulent conduct and email phishing tactics.
The public may verify the details of whether entities are registered and regulated by contacting the FSB at info@fsb.co.za or 0800 20 20 87.
Further reading:
Off-grid power solution for residential estate
Editor's Choice Security Services & Risk Management Residential Estate (Industry) Products
Coral Beach Estate, an upmarket residential estate based in East London, has been struggling with load shedding and power outages due to South Africa's energy crisis, as well as the vandalism of its power infrastructure.
Read more...
---
SafeCity Guarding rolls out across 14 suburbs in Johannesburg
News Security Services & Risk Management
In a major drive to provide communities across Johannesburg with additional safety, Vumacam, in partnership with Fidelity ADT and other security providers across the region, rolled out the innovative SafeCity Guarding initiative in 14 suburbs.
Read more...
---
FleetDomain underpins Afrirent's value proposition
Logistics (Industry) Security Services & Risk Management
Afrirent, a 100% female black-owned fleet management company, has been relying on FleetDomain software for a number of years to help it deliver outstanding service to a growing number of clients.
Read more...
---
Eleven steps to an effective ransomware response checklist
Editor's Choice Cyber Security
Anyone is a viable target for ransomware attacks and should have a plan in place to deal with a worst-case scenario. Fortinet offers this ransomware attack response checklist to effectively deal with an active ransomware attack.
Read more...
---
Keeping students, staff and communities safe
Vumacam News CCTV, Surveillance & Remote Monitoring Security Services & Risk Management
South African schools are facing increasing security challenges, making effective surveillance systems more important than ever. To address this issue, Vumacam is offering advanced security solutions with security partners, aimed at keeping students, staff, and the community safe.
Read more...
---
Technology is key to securing physical and cybersecurity
Education (Industry) Security Services & Risk Management
The interpretation of security in educational institutions depends on whom you are talking to and whether their focus is on the physical security of the institution, its assets and its people, or its information and communication technology perspective.
Read more...
---
Recession? Do not skimp on cybersecurity
Cyber Security Security Services & Risk Management
While economists are studying their crystal balls, businesses have to prepare for the worst, and preparing for a recession means cutting costs and refocusing resources; however, they must ensure they do not end up creating an enormous risk.
Read more...
---
Top seven trends for the security industry
Hikvision South Africa Editor's Choice
Expect security systems to become even more deeply integrated and comprehensive, expanding with capabilities that are now shouldering tasks that are more intelligent, to improve efficiency in security as well as other operational functions.
Read more...
---
AI's take on physical security trends
Technews Publishing Editor's Choice
In Issue 1 every year, Hi-Tech Security Solutions looks at expected trends in the security industry, incorporating views from different sources. This year is no different, except we have a new contributor, ChatGPT from OpenAI.
Read more...
---
Developing an effective CCTV control room culture
Leaderware Editor's Choice CCTV, Surveillance & Remote Monitoring Training & Education
Organisational culture in organisations can be seen as the set of values, practices, focus, standards and behaviours, and ways of interacting with others that are accepted and subscribed to by the people who work there.
Read more...
---