printer friendly version
Caveat emptor (buyer beware)
June 2016 Editor's Choice, Security Services & Risk Management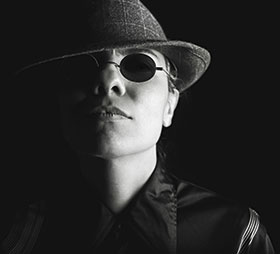 More frequently, ordinary South Africans are losing their money by being misled by rogue individuals or con artists, cyber crooks, fraudulent Ponzi or pyramid schemes and those misrepresenting themselves as financial service providers (FSP) or authorised representatives of an FSP.
Not only are these incidents collectively costing South Africans millions of rands, they are also discrediting authorised financial services providers and contributing to wasteful expenditure in respect of valuable resources set aside to investigate such matters.
Many people also fall victim to online company websites and email phishing scams whereby fraudsters contact the public posing as a credible financial provider.
As an example, the integrated financial services provider Momentum, was recently alerted to individuals misrepresenting themselves as authorised representatives of a company, identified as Momentum Investment Holdings. This entity was purporting to be a registered financial service provider. The problem is that despite certain similarities to other entities associated with the Momentum brand, this specific entity does not exist nor is it registered with the FSB. Furthermore, the persons representing this entity were fraudsters conducting illegal business on the back of a well-established brand.
South Africans are warned to be particularly vigilant when they are approached by people in person or online who make grandiose promises about quick and easy ways to make money.
Fraudsters are continuously reinventing themselves, creating an impression that they are authorised financial service providers linked to a legitimate service provider.
In this regard, the public is reminded that various methods are available to them to assist in verifying the details provided by an individual presenting him/herself as an authorised FSP or representative. All entities or representatives providing financial services must be registered with the FSB.
The verification of a FSP licence number is possible via the FSB website or a phone call to the presented FSP's compliance officer is recommended prior to engaging with a person representing an entity.
Extra caution is further recommended when transacting via email and where a financial institution requests you to divulge your personal details, bank account details, log-in credentials or passwords. It is recommended that you take the time to familiarise yourself with the types of fraudulent conduct and email phishing tactics.
The public may verify the details of whether entities are registered and regulated by contacting the FSB at info@fsb.co.za or 0800 20 20 87.
Further reading:
Axis gives a brighter future to children
Issue 1 2020, Axis Communications SA , Editor's Choice
Fully networked camera solution provides visibility and accountability, letting orphanage focus on what's important – its children.
Read more...
---
SFP Security & Fire becomes ISF SFP
Issue 1 2020, ISF SFP , Editor's Choice
SFP Security & Fire was sold to ISF in 2019, becoming ISF SFP and attaining Level-1 BEE status.
Read more...
---
Janu-worry or Twenty-Plenty?
Issue 1 2020 , Editor's Choice
If the available security spend right now is somewhere between limited and non-existent, here are just a few suggestions.
Read more...
---
CCTV surveillance needs are critical in defining types of camera deployment
Issue 1 2020, Leaderware , Editor's Choice
Cameras by themselves do not reduce crime; they need to be implemented as part of a considered strategy of crime prevention and detection.
Read more...
---
Trends 2020
Issue 1 2020, Technews Publishing , Editor's Choice
Hi-Tech Security Solutions asked a few people from diverse companies to join us in a round-table discussion about what they expect to see happening in their environments in the coming year.
Read more...
---
Seven key trends for 2020
Issue 1 2020, Hikvision South Africa , Editor's Choice
Hikvision looks at a few trends that will affect the security industry in 2020 and beyond.
Read more...
---
Hundreds of millions to reskill
Issue 1 2020 , Editor's Choice
By 2022 alone, 75 million jobs will probably be displaced across 20 major economies, while 133 million new ones will spring up in industries that are only just gaining traction.
Read more...
---
Slow and steady wins the access race
Issue 1 2020, ZKTeco, Technews Publishing , Editor's Choice, Commercial (Industry)
The commercial sector is slow in migrating to new access control technologies, with the majority of companies remaining with card and fingerprint solutions.
Read more...
---
Client property access integrity
Issue 1 2020 , Editor's Choice
Blind or unquestioned trust is something that we all seem to willingly and unconditionally give our security service providers and their reaction officers.
Read more...
---
From physical security to cybersecurity
Access & Identity Management Handbook 2020, Genetec , Cyber Security, Security Services & Risk Management
Genetec discusses the security-of-security concept as a means to protect cameras, door controllers and other physical security devices and systems against cybercriminal activity.
Read more...
---