printer friendly version
Low-power thermal camera core
June 2016 CCTV, Surveillance & Remote Monitoring, Products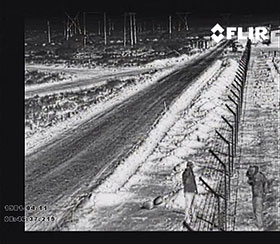 FLIR Systems has announced Boson, its smallest, lightest, and least power consuming, high-performance uncooled thermal camera for original equipment manufacturers (OEMs). Sized between FLIR's Tau and Lepton camera cores, Boson is the first thermal camera core to incorporate a sophisticated, low-power multi-core vision processor running FLIR XIR expandable infrared video processing architecture.
Boson features a high sensitivity 12-micron pixel pitch detector that provides high-resolution thermal imaging in a small, low power, lightweight, turnkey package. It also offers several levels of video processing with inputs and processing for other sensors including visible CMOS imaging sensors, Global Positioning Systems (GPSs), and Inertial Measurement Units (IMUs). Additionally, FLIR XIR provides OEM customers with a suite of advanced image processing features including, super resolution algorithms, sophisticated noise reduction filters, local area contrast enhancement and image blending.
Offered in 320 x 256 and 640 x 512 formats with 15 field-of-view options, Boson offers the widest range of features and lens choices for FLIR's OEM customers. Boson also supports common interfaces for displays, storage devices and data communication. OEMs can also leverage FLIR's Solution Accelerator to develop product solutions for key market verticals including fire fighting, automotive, maritime, hunting, UAS and military.
"Boson represents a significant advancement in size, weight, power and cost for small high-performance microbolometer-based cameras," said Andy Teich, president and CEO of FLIR. "As the market demand for affordable and smaller sized camera cores strengthens, we continue to drive technical breakthroughs that enable high performance sensing at lower costs to produce. We're excited to introduce Boson into our family of cores and to offer a broader range of configuration options to OEMs that will help them expedite development and lower their cost-to-market."
For more information contact FLIR Systems, +44 780 151 4810, theresa.turner@flir.uk.com, www.flir.com
Further reading:
Introducing adaptive active adversary
Cyber Security Products
New adaptive active adversary protection; Linux malware protection enhancements; account health check capabilities; an integrated zero trust network access (ZTNA) agent for Windows and macOS devices; and improved frontline defences against advanced cyberthreats and streamline endpoint security management.
Read more...
---
Qognify VMS adds support for Pelco IP camera series
CCTV, Surveillance & Remote Monitoring Products
The latest IP camera series from Pelco can now be used with Qognify's advanced video solution for corporate and enterprise projects, increasing the overall number of camera models and third-party devices supported in Qognify VMS to more than 6 500.
Read more...
---
Off-grid power solution for residential estate
Editor's Choice Security Services & Risk Management Residential Estate (Industry) Products
Coral Beach Estate, an upmarket residential estate based in East London, has been struggling with load shedding and power outages due to South Africa's energy crisis, as well as the vandalism of its power infrastructure.
Read more...
---
Choosing an inferior lithium battery can be detrimental and unsafe
Uniross Batteries Security Services & Risk Management Products
South Africans looking to mitigate the impact of load shedding by installing a solar system for their home must do so through an accredited installer or electrician to avoid insurance claims being rejected.
Read more...
---
VIVOTEK launches VAST Security Station
CCTV, Surveillance & Remote Monitoring Products
VIVOTEK officially launched its AI security system, VAST Security Station (VSS), in March, available to users in three flexible tiers: VSS Lite, VSS Standard, and VSS Professional.
Read more...
---
Converged infrastructure: Beyond the hype
IT infrastructure Products
Technical teams no longer have to sit and try to work through a magnum opus of manuals for every layer of computing, networking, and storage, largely thanks to the growing popularity and increasing success of converged infrastructure.
Read more...
---
Keeping students, staff and communities safe
Vumacam News CCTV, Surveillance & Remote Monitoring Security Services & Risk Management
South African schools are facing increasing security challenges, making effective surveillance systems more important than ever. To address this issue, Vumacam is offering advanced security solutions with security partners, aimed at keeping students, staff, and the community safe.
Read more...
---
Heightening physical security at military base
Turnstar Systems Access Control & Identity Management Government and Parastatal (Industry) Products
Turnstar Systems recently installed two 3-metre Velocity Raptor traffic spikes at the South African National Defence Force (SANDF) Randfontein military base on Gauteng's West Rand.
Read more...
---
Helping to care for zoo animals
Hikvision South Africa CCTV, Surveillance & Remote Monitoring
Zoo keeps an eye on the safety of animals and visitors through the installation of Hikvision 4 MP turret, 12 MP Fisheye cameras, as well as PTZs, NVRs and central management system.
Read more...
---
Boosting digital-intelligent transformation and AI applications
Dahua Technology South Africa CCTV, Surveillance & Remote Monitoring Products
2022 has been a year full of development and innovation for Dahua. The company has launched various upgrades to its existing product portfolio as well as an artillery of new products and solutions that address specific needs/problems in society.
Read more...
---