printer friendly version
Safeguarding warehouse contents
June 2016 Security Services & Risk Management, Asset Management, EAS, RFID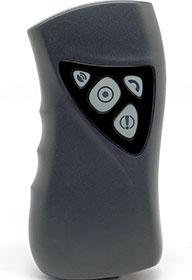 During April 2016, an armed robbery took place at a warehouse in Gauteng. At the time of the robbery, a security guard – armed with an Active Track device – was patrolling the perimeter of the warehouse. After attempting to overcome the robbers, the security guard was tied up, thereafter the assailants fled with an array of high value goods, and the Active Track device.
Amidst the commotion, the guard had dropped his Active Track device. The guard was aware that by dropping the device, an alarm would be triggered in the Active Track 24-hour support centre.
In response to the alarm, a support centre operator listened in on the scene, through the silent call function, and immediately alerted the security company. Within minutes, a response vehicle of the security company was dispatched to the warehouse. Upon arrival, the member of the response team notified the police of the robbery.
In an effort to locate the stolen goods and robbers, the security company logged on to Activeview, Active Track's online portal, and examined the profile of the Active Track device. Through the Active Track device's GPS functionality, it transpired that the device was on the move.
The security company monitored the device in real-time and constantly updated the police on its whereabouts. This assisted the police in tracking down the Active Track device, and consequently the robbers and high value goods.
After an hour of pursuing the Active Track device, it came to a standstill at a residential address in the south of Johannesburg. Moments later, the police arrived at the address. It transpired that they had arrived at the headquarters of a syndicate which had been targeting warehouses storing high-value goods, for some time. The robbers were consequently arrested, and the stolen goods seized.
For more information contact Active Track, +27 (0)11 551 1687.
Credit(s)
Further reading:
Off-grid power solution for residential estate
Editor's Choice Security Services & Risk Management Residential Estate (Industry) Products
Coral Beach Estate, an upmarket residential estate based in East London, has been struggling with load shedding and power outages due to South Africa's energy crisis, as well as the vandalism of its power infrastructure.
Read more...
---
SafeCity Guarding rolls out across 14 suburbs in Johannesburg
News Security Services & Risk Management
In a major drive to provide communities across Johannesburg with additional safety, Vumacam, in partnership with Fidelity ADT and other security providers across the region, rolled out the innovative SafeCity Guarding initiative in 14 suburbs.
Read more...
---
FleetDomain underpins Afrirent's value proposition
Logistics (Industry) Security Services & Risk Management
Afrirent, a 100% female black-owned fleet management company, has been relying on FleetDomain software for a number of years to help it deliver outstanding service to a growing number of clients.
Read more...
---
Choosing an inferior lithium battery can be detrimental and unsafe
Uniross Batteries Security Services & Risk Management Products
South Africans looking to mitigate the impact of load shedding by installing a solar system for their home must do so through an accredited installer or electrician to avoid insurance claims being rejected.
Read more...
---
Employee screening, a hiring necessity or an invasion of privacy?
Security Services & Risk Management
There is a fine line between checking a potential employee's qualifications and references, and investigating aspects of their lives that have nothing to do with their job application.
Read more...
---
Keeping students, staff and communities safe
Vumacam News CCTV, Surveillance & Remote Monitoring Security Services & Risk Management
South African schools are facing increasing security challenges, making effective surveillance systems more important than ever. To address this issue, Vumacam is offering advanced security solutions with security partners, aimed at keeping students, staff, and the community safe.
Read more...
---
Technology is key to securing physical and cybersecurity
Education (Industry) Security Services & Risk Management
The interpretation of security in educational institutions depends on whom you are talking to and whether their focus is on the physical security of the institution, its assets and its people, or its information and communication technology perspective.
Read more...
---
Recession? Do not skimp on cybersecurity
Cyber Security Security Services & Risk Management
While economists are studying their crystal balls, businesses have to prepare for the worst, and preparing for a recession means cutting costs and refocusing resources; however, they must ensure they do not end up creating an enormous risk.
Read more...
---
Security versus functionality: avoiding end user revolt
Business Connexion t/a BCX Security Services & Risk Management
When the business puts mechanisms in place to secure its infrastructure, but these hinder users from being productive, users will always find a way around them, inadvertently creating security risks.
Read more...
---
Security starts with a layered approach
Security Services & Risk Management
It is very easy to become completely overwhelmed when thinking about security options for your home or place of work. Wahl Bartmann suggests people think about their security plans in a layered approach.
Read more...
---