printer friendly version
SAIDSA launches product certification programme
June 2016 Editor's Choice, Perimeter Security, Alarms & Intruder Detection, Associations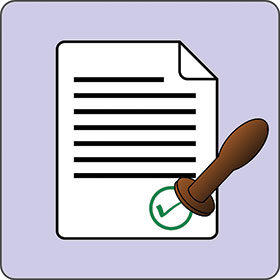 The South African Intruder Detection Services Association (SAIDSA) has announced the start of a product certification programme in order to permit South African suppliers and manufacturers to certify that the products they provide measure up to minimum standards. These standards will be set after consultation with the industry.
SAIDSA is an association of security service providers that offer products ranging from basic alarms to sophisticated electronic intruder detection systems and surveillance. Its scope of operation includes signal monitoring as well as the provision of armed reaction services. SAIDSA is regarded as the watchdog of this segment of the industry and has the interests of both its members and the public at heart.
The objectives of the association include a continuous evaluation of the development and the adequacy of skills in the industry. Its objective is to upgrade the quality and standards of electronic security in South Africa and to protect the public from unscrupulous, fly-by-night operators.
Speaking to Hi-Tech Security Solutions, the SAIDSA committee explained that there are far too many poorly performing products in the South African security market. Suppliers often import products with impressive specifications, but these soon fail when exposed to the harsh South Africa weather conditions. It has therefore proposed a voluntary certification process which will ensure that products meet certain standards and can be expected to perform adequately in the country.
Voluntary certification
In a market this small, it is not viable for SAIDSA to establish an independent certification body as the costs would be exorbitant, both in terms of setting up a testing laboratory as well as the fees it would have to charge for certifications. The association has therefore opted for a voluntary process in which suppliers will self-certify that their products meet the standards.
A common argument against standards like these in the industry is that customers always opt for the cheapest products, forcing suppliers to import cheaper systems. What people don't realise is that poorly performing products waste time and money because the suppliers and installers spend their time dealing with repairs, warranties and replacements.
Poor products even affect armed response companies as low-quality products will result in more false alarms, which means sending more vehicles out for nothing. A quality product will reduce the number of false alarms, reducing the number of wasted callouts and potentially even allowing the company to service a larger area with existing resources.
The association is also looking at involving the insurance industry in the process, using the additional leverage to ensure end users install approved and certified products.
Standards framework
In terms of the standards themselves, SAIDSA has the initial outline of a framework that will govern the process, but is now asking industry players, both members and non-members, to play their part in developing and setting the minimum standards for a variety of products. The result it hopes to achieve will be that suppliers will take responsibility for their products' quality, while installers will take responsibility for the quality of their installations.
The areas in which SAIDSA intends to establish standards ranges from wired and wireless alarm panels, internal and outdoor devices, signal transmission devices, power supplies, transformers and batteries, and also cabling products.
The first set of standards to be developed will cover detectors, batteries and cables. This will cater for almost 60% of the quality problems faced by the industry today and will have a significant positive impact on both suppliers and installers – not to mention customers.
The SAIDSA committee is ready to run with the certification programme and invites all industry role players to contact the association if they wish to assist with the development of standards for the industry. Working together, the industry as a whole – end users, suppliers, installers and even the insurance industry – will see the benefits.
For more information contact Cheryl Ogle, SAIDSA, +27 (0)11 845 4870, saidsa@mweb.co.za
Credit(s)
Further reading:
IRMSA launches Risk Report for 2020
Issue 2 2020 , Editor's Choice
The Institute of Risk Management South Africa (IRMSA) has launched its sixth annual risk report, the IRMSA Risk Report SOUTH AFRICA RISKS 2020.
Read more...
---
Why is CCTV failing?
Issue 2 2020, Leaderware , Editor's Choice
It seems that a lot of the CCTV systems out there are largely for show, or to retrieve information afterwards.
Read more...
---
Leaders in risk and security - To succeed in security: keep learning
Issue 2 2020 , Editor's Choice
Adriaan Bosch studied agriculture, became a sniper in the British Army, then entered the private security industry in South Africa and hasn't looked back.
Read more...
---
Redefining retail and the supply chain
Issue 2 2020 , Editor's Choice
Adriaan Bosch offers Hi-Tech Security Solutions readers eight trends that will redefine retail and supply chain security in 2020 and beyond.
Read more...
---
The importance of effective SLAs
Issue 2 2020, Technews Publishing, ISF SFP , Editor's Choice
A successful security installation that delivers over the long term requires ongoing maintenance and a reliable service provider.
Read more...
---
Education reduces cyber risks
Issue 2 2020 , Editor's Choice
Henk Olivier says the first step for small- and medium-sized businesses in their defence against cyber-attacks is education.
Read more...
---
The impact of the COVID-19 virus on security
Issue 2 2020, Leaderware , Editor's Choice
The social and personal implications of the COVID-19 Corona virus has already had a devastating impact on countries, social institutions, communities, businesses and individuals.
Read more...
---
Securex postponed to August 2020 due to COVID-19
Issue 2 2020 , Editor's Choice, News, Conferences & Events
Specialised Exhibitions has opted to reschedule its Securex South Africa, A-OSH Expo and Facilities Management Expo trade shows to 18 to 20 August 2020.
Read more...
---
Innovation is no longer a nice-to-have
Issue 2 2020 , Editor's Choice
5G, IoT, artificial intelligence, machine learning, block chain and ledger technology are impacting the way in which business as we know it operates.
Read more...
---
Axis gives a brighter future to children
Issue 1 2020, Axis Communications SA , Editor's Choice
Fully networked camera solution provides visibility and accountability, letting orphanage focus on what's important – its children.
Read more...
---