printer friendly version
SAIDSA launches product certification programme
June 2016 Editor's Choice, Perimeter Security, Alarms & Intruder Detection, Associations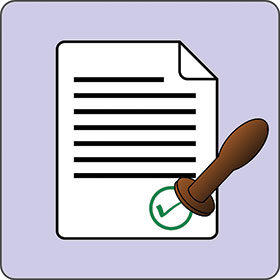 The South African Intruder Detection Services Association (SAIDSA) has announced the start of a product certification programme in order to permit South African suppliers and manufacturers to certify that the products they provide measure up to minimum standards. These standards will be set after consultation with the industry.
SAIDSA is an association of security service providers that offer products ranging from basic alarms to sophisticated electronic intruder detection systems and surveillance. Its scope of operation includes signal monitoring as well as the provision of armed reaction services. SAIDSA is regarded as the watchdog of this segment of the industry and has the interests of both its members and the public at heart.
The objectives of the association include a continuous evaluation of the development and the adequacy of skills in the industry. Its objective is to upgrade the quality and standards of electronic security in South Africa and to protect the public from unscrupulous, fly-by-night operators.
Speaking to Hi-Tech Security Solutions, the SAIDSA committee explained that there are far too many poorly performing products in the South African security market. Suppliers often import products with impressive specifications, but these soon fail when exposed to the harsh South Africa weather conditions. It has therefore proposed a voluntary certification process which will ensure that products meet certain standards and can be expected to perform adequately in the country.
Voluntary certification
In a market this small, it is not viable for SAIDSA to establish an independent certification body as the costs would be exorbitant, both in terms of setting up a testing laboratory as well as the fees it would have to charge for certifications. The association has therefore opted for a voluntary process in which suppliers will self-certify that their products meet the standards.
A common argument against standards like these in the industry is that customers always opt for the cheapest products, forcing suppliers to import cheaper systems. What people don't realise is that poorly performing products waste time and money because the suppliers and installers spend their time dealing with repairs, warranties and replacements.
Poor products even affect armed response companies as low-quality products will result in more false alarms, which means sending more vehicles out for nothing. A quality product will reduce the number of false alarms, reducing the number of wasted callouts and potentially even allowing the company to service a larger area with existing resources.
The association is also looking at involving the insurance industry in the process, using the additional leverage to ensure end users install approved and certified products.
Standards framework
In terms of the standards themselves, SAIDSA has the initial outline of a framework that will govern the process, but is now asking industry players, both members and non-members, to play their part in developing and setting the minimum standards for a variety of products. The result it hopes to achieve will be that suppliers will take responsibility for their products' quality, while installers will take responsibility for the quality of their installations.
The areas in which SAIDSA intends to establish standards ranges from wired and wireless alarm panels, internal and outdoor devices, signal transmission devices, power supplies, transformers and batteries, and also cabling products.
The first set of standards to be developed will cover detectors, batteries and cables. This will cater for almost 60% of the quality problems faced by the industry today and will have a significant positive impact on both suppliers and installers – not to mention customers.
The SAIDSA committee is ready to run with the certification programme and invites all industry role players to contact the association if they wish to assist with the development of standards for the industry. Working together, the industry as a whole – end users, suppliers, installers and even the insurance industry – will see the benefits.
For more information contact Cheryl Ogle, SAIDSA, +27 (0)11 845 4870, saidsa@mweb.co.za
Credit(s)
Further reading:
Off-grid power solution for residential estate
Editor's Choice Security Services & Risk Management Residential Estate (Industry) Products
Coral Beach Estate, an upmarket residential estate based in East London, has been struggling with load shedding and power outages due to South Africa's energy crisis, as well as the vandalism of its power infrastructure.
Read more...
---
Eleven steps to an effective ransomware response checklist
Editor's Choice Cyber Security
Anyone is a viable target for ransomware attacks and should have a plan in place to deal with a worst-case scenario. Fortinet offers this ransomware attack response checklist to effectively deal with an active ransomware attack.
Read more...
---
Top seven trends for the security industry
Hikvision South Africa Editor's Choice
Expect security systems to become even more deeply integrated and comprehensive, expanding with capabilities that are now shouldering tasks that are more intelligent, to improve efficiency in security as well as other operational functions.
Read more...
---
AI's take on physical security trends
Technews Publishing Editor's Choice
In Issue 1 every year, Hi-Tech Security Solutions looks at expected trends in the security industry, incorporating views from different sources. This year is no different, except we have a new contributor, ChatGPT from OpenAI.
Read more...
---
Developing an effective CCTV control room culture
Leaderware Editor's Choice CCTV, Surveillance & Remote Monitoring Training & Education
Organisational culture in organisations can be seen as the set of values, practices, focus, standards and behaviours, and ways of interacting with others that are accepted and subscribed to by the people who work there.
Read more...
---
Women in Security
Technews Publishing Editor's Choice News
Hi-Tech Security Solutions together with ASIS International's South Africa Chapter, will be focusing on women working within the South African physical security services and information technology sectors during 2023.
Read more...
---
Enter the 2023 South African OSPA Awards
Editor's Choice News
Nominations for the 2023 South African Outstanding Security Performance Awards (OSPAs) in six categories have been extended and entries can be submitted until 18 April 2023.
Read more...
---
Hardening physical security against cyberattacks
Genetec Editor's Choice Cyber Security IT infrastructure
As the world becomes increasingly interconnected through the move to cloud computing and Internet of Things (IoT) devices, cybercrime has risen steadily, along with tools to combat it. Geopolitical tensions have the potential to rapidly unleash devastating cyberattacks worldwide.
Read more...
---
Fast, reliable and secure cloud services
Technews Publishing Editor's Choice Cyber Security IT infrastructure
Security and speed are critical components of today's cloud-based services infrastructure. Cloudflare offers a range of services supporting these goals beyond what most people think it does.
Read more...
---
What to expect from machine learning in 2023
Editor's Choice News IT infrastructure
Machine Learning holds significant promise for many high-growth industries, but it is going to require significant changes in how we think, says an actual machine-learning model, along with Helm's natural language processing specialist and its head of engineering.
Read more...
---