printer friendly version
New low-light network cameras
May 2016
CCTV, Surveillance & Remote Monitoring
Canon Europe has announced the launch of two new low light network security cameras. Both the indoor pan-tilt-zoom (PTZ); VB-M50B, and indoor fixed dome; VB-H651V, include new features that help to ensure high quality images, even in challenging low light conditions. These new cameras are suited for a range of scenarios requiring round-the-clock surveillance, including critical infrastructure facilities, retail, commercial buildings and urban surveillance.
Both models include a new graphical user interface (GUI) and dedicated embedded Mobile Viewer to support multiple browsers and mobile devices, designed to offer installers and end-users improved compatibility and manageability.
Low-light imaging
The new VB-M50B high-sensitivity 1.3 MP PTZ network camera demonstrates outstanding low light performance, even at 5x optical zoom. The large aperture, which lets increased amounts of light enter the camera, ensures bright images even at high magnification.
With a high-sensitivity sensor and high-performance image processor, the VB-M50B can produce images of a subject's face with recognisable colour from 90 metres away in ambient light levels equivalent to moonlight (0.08 lux). This makes the camera ideal for situations requiring 24-hour surveillance, including covert intelligence and evidence gathering such as law enforcement and urban surveillance.
The VB-M50B also includes Canon's new Clear IR Mode, allowing the camera to be used during day or night to produce high definition monochrome images. This creates clearer images with greater definition and detail than in colour, particularly at distance, and also allows the camera to reduce distortion from heat shimmer, suitable for applications requiring longer range surveillance in difficult conditions.
Image quality
The VB-H651V offers full HD resolution and wide angle of view up of to 122.1. As a result, the camera is capable of creating crisp, defined images of a large coverage area, ideal for surveillance applications requiring higher image quality for functions like facial recognition or analytics such as in retail, education, banking and commercial spaces.
Both models also feature Motion Adaptive Noise Reduction, a new Canon technology which senses moving objects and decreases noise reduction to improve performance in low light conditions. By dynamically adjusting noise reduction in real time depending on the scenario and requirements, the technology ensures that captured images are of the best possible quality for effective threat detection and identification.
Julian Rutland, European NVS marketing Director, Canon Europe, says: "There is a growing need for high-performance video surveillance systems capable of recording quality images both at night and during the day, making low light technology more important than ever. Our new cameras are a fantastic addition to our existing range and offer integrators and installers the performance, durability and quality expected from the Canon brand."
Technical specifications include: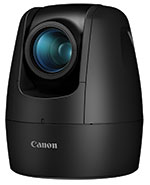 VB-M50B
• The VB-M50B features an aperture of F/1.8 at the wide-angle end to F/2.4 at the telephoto end with a focal length of 600 mm (35 mm film equivalent). Images are captured at a resolution of 1.3 MP. The camera can record images in colour down to 0.04 lux and, in monochrome, provide images with a minimum subject illumination of 0.002 lux. The VB-M50B also incorporates aspherical and UD (Ultra Low Dispersion) lens elements to reduce the risk of chromatic aberrations and keep images focused and crisp.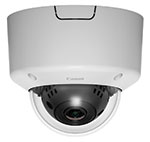 VB-H651V
• The VB-H651V includes a 2.1MP Full HD resolution 1/3-inch CMOS Sensor and F/1.2(W) – F/1.8(T) 2.4x optical zoom lens. It can image in colour at light levels down to 0.035 lux, and in monochrome to 0.002 lux.
Both new cameras are compatible with ONVIF Profiles S and G.
For more information contact Braam Steyn, Canon SA, +27 (0)12 675 4910, braam.steyn@canon.co.za, www.canon.co.za.
Further reading:
Drones and cybersecurity?
October 2019 , CCTV, Surveillance & Remote Monitoring
Hacker drones can eavesdrop electronically on conversations, can perform network attacks, or can create fake wireless access points.
Read more...
---
Body-worn cameras transforming security
October 2019 , CCTV, Surveillance & Remote Monitoring, Security Services & Risk Management
Police Service Northern Ireland now has over 7 000 officers using 2 500 cameras covering approximately 173 000 incidents each year.
Read more...
---
Camera Selection Guide 2019
CCTV Handbook 2019 , CCTV, Surveillance & Remote Monitoring
The Camera Selection Guide 2019 includes a range of IP, analogue, thermal and speciality cameras aimed at a broad range of surveillance functions.
Read more...
---
Intelligent analytics and the brains to match
September 2019, Bosch Building Technologies , CCTV, Surveillance & Remote Monitoring, Integrated Solutions
What if the brains behind our security cameras could be trained to improve their cognitive ability to pay attention, learn, and problem-solve according to specific rules and situations?
Read more...
---
AI-powered autonomous Drone-in-a-Box
September 2019 , CCTV, Surveillance & Remote Monitoring, Integrated Solutions
Organisations in the mining, energy and industrial, oil and gas, ports and terminals sectors can optimise security and business operations, whilst reducing risks and operational costs
Read more...
---
Cybersecurity for video surveillance systems
September 2019 , Cyber Security, CCTV, Surveillance & Remote Monitoring
Video surveillance systems are increasingly accessible over any IP network, which has led to the rise of potential cyberattack.
Read more...
---
A platform approach to innovation and value
CCTV Handbook 2019, Technews Publishing , Editor's Choice, CCTV, Surveillance & Remote Monitoring, Integrated Solutions, IT infrastructure
Moving to the platform model of doing business holds tremendous advantages for end users and smaller developers, but also for the whole technology supply chain.
Read more...
---
Back to manufacturer uniformity?
CCTV Handbook 2019, Dallmeier Electronic Southern Africa , CCTV, Surveillance & Remote Monitoring
Decision makers often have to choose between an all-inclusive, complete solution from one manufacturer and the products and services of several different providers.
Read more...
---
Open does not always mean easy integration
CCTV Handbook 2019, VERACITECH, Technews Publishing , Editor's Choice, CCTV, Surveillance & Remote Monitoring, Integrated Solutions
Customers who opt for best-of-breed solutions will have to rely on their integrators to develop customised integrated solutions for them.
Read more...
---
The impact of AI on the surveillance industry
CCTV Handbook 2019, G4S South Africa, Hikvision South Africa, Myertal Tactical Security, Technews Publishing , Editor's Choice, CCTV, Surveillance & Remote Monitoring
What the impact of AI will be on companies, the services and solutions they supply, as well as on the jobs people do.
Read more...
---