printer friendly version
Technology is not a silver bullet
April 2016
Cyber Security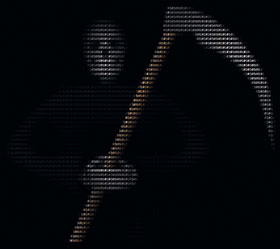 Cyber security is no longer an IT problem but rather an organisational priority. It has become such a serious issue that it costs businesses money, compromises its information and customer data and causes reputational damage. Unfortunately, there is no silver bullet against cyber onslaughts and implementing the right technology won't cut it.

Fred Mitchell.
Granted, technology is important, however, in order to implement a strong line of defence, organisations need a change in mindset. The belief that 'it won't happen to me' is not only outdated, but dangerous, as there is no organisation that is safe in today's digital world.
The reality is enterprises of all sizes need proactive, intelligence-based solutions plus the relevant expertise to develop comprehensive strategies to detect, remove and remediate threats.
Preventing 'volume fatigue'
One of the biggest challenges with traditional alert-based security solutions is that the sheer volume of threats, attacks and potential threat events has become overwhelming. Organisations receive hundreds, if not thousands, of alerts on a daily basis, many of which are false positives – this is often a tactic of cyber criminals as they test an organisation's defences.
Realistically it is impossible to adequately address each and every alert, which leads to a state of 'alert fatigue' where legitimate threat events are missed. While there are technologies available for event management that can reduce these numbers, the challenge lies in determining which alerts are important and which are not.
A lack of intelligence relevant to the alerts means that while organisations are bogged down trying to sift through thousands of alerts, attackers can slip a true threat through the defences.
The sophistication challenge
Cyber threats are becoming more advanced, persistent and targeted than ever before, in retaliation to increasingly sophisticated security systems. The recent slew of ransomware attacks, such as TeslaCrypt and its various versions, confirm the sheer tenacity of today's cyber criminals.
Intelligence-based systems help organisations move from a reactive defence to a more proactive approach. These systems utilise information on attack trends relative to industry, market sector and more, and along with real, current and trending data to understand the tactics, tools and procedures of malware and threat actors.
Only by understanding the tactics, procedures and code that attackers use, rather than the specifics of an attack, can they be detected before they cause too much damage.
In addition, organisations need to have intelligence around other enterprises' responses to threats and what happens once they are breached, in order to benefit from existing experience around these threats. Furthermore, organisations have to implement solutions that will proactively search for vulnerabilities, to ensure that they can be fixed before they come under attack.
In today's world, threats are specifically crafted so that they do not trigger alerts in order to ensure maximum chances of infiltrating an organisation's defences. Enterprises therefore need to be able to detect general types of attacks, rather than specific attack signatures.
Without the ability to dynamically analyse malicious code, or a reliance on known, signature-based attacks, organisations are left vulnerable. However, technology is not a silver bullet solution, as enterprises need intelligence and strategy as well as expertise to detect existing breaches, contain them, remediate and close vulnerabilities.
Early detection is essential, and a multi-faceted approach is key. Businesses need tools that combine intelligence to detect real threats early on in their lifecycle with the ability to develop a complete strategy for dealing with malware and other security breaches.
For more information contact Drive Control Corporation, +27 (0)11 201 8927, [email protected]
Further reading:
Industrial control systems under attack
News Cyber Security
According to Kaspersky ICS CERT statistics, from January to September 2022, 38% of computers in the industrial control systems (ICS) environment in the META region were attacked using multiple means.
Read more...
---
OSINT: A new dimension in cybersecurity
Cyber Security
The ancient Chinese strategist Sun Tzu noted, you should always try to know what the enemy knows and know more than the enemy.
Read more...
---
Sasol ensures Zero Trust for SAP financials with bioLock
Technews Publishing Editor's Choice Cyber Security Security Services & Risk Management
Multi-factor authentication, including biometrics, for SAP Financials from realtime North America prevents financial compliance avoidance for Sasol.
Read more...
---
Building a holistic application security process
Altron Arrow Cyber Security
Altron Arrow asks what it means to build a holistic AppSec process. Learn what's involved in a holistic approach and how to get started.
Read more...
---
Managing data privacy concerns when moving to the cloud
Cyber Security
While the cloud offers many business benefits, it can also raise concerns around compliance, and some organisations have taken the approach of staying out of the cloud for this reason.
Read more...
---
Accelerating your Zero Trust journey in manufacturing
IT infrastructure Cyber Security Industrial (Industry)
Francois van Hirtum, CTO of Obscure Technologies, advises manufacturers on a strategic approach to safeguarding their businesses against cyber breaches.
Read more...
---
The democratisation of threats
Cyber Security
Bugcrowd looks at some of the primary vulnerabilities the world faced in 2021, and the risks moving forward with growing attack surfaces and lucrative returns on crime.
Read more...
---
Protecting yourself from DDoS attacks
Cyber Security Security Services & Risk Management
A DDoS attack, when an attacker floods a server or network with Internet traffic to prevent users from accessing connected online services, can be costly in both earnings and reputation.
Read more...
---
Exploiting Android accessibility services
Cyber Security
Pradeo Security recently neutralised an application using Android accessibility services that exploits the permission to perform fraudulent banking transactions.
Read more...
---
Cyber resilience is more than cybersecurity
Technews Publishing Editor's Choice Cyber Security Integrated Solutions IT infrastructure
Hi-Tech Security Solutions held a round-table discussion focusing on cyber resilience and found that while the resilience discipline includes cybersecurity, it also goes much further.
Read more...
---