printer friendly version
Technology is not a silver bullet
April 2016
Cyber Security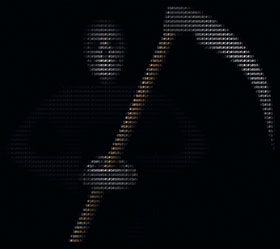 Cyber security is no longer an IT problem but rather an organisational priority. It has become such a serious issue that it costs businesses money, compromises its information and customer data and causes reputational damage. Unfortunately, there is no silver bullet against cyber onslaughts and implementing the right technology won't cut it.

Fred Mitchell.
Granted, technology is important, however, in order to implement a strong line of defence, organisations need a change in mindset. The belief that 'it won't happen to me' is not only outdated, but dangerous, as there is no organisation that is safe in today's digital world.
The reality is enterprises of all sizes need proactive, intelligence-based solutions plus the relevant expertise to develop comprehensive strategies to detect, remove and remediate threats.
Preventing 'volume fatigue'
One of the biggest challenges with traditional alert-based security solutions is that the sheer volume of threats, attacks and potential threat events has become overwhelming. Organisations receive hundreds, if not thousands, of alerts on a daily basis, many of which are false positives – this is often a tactic of cyber criminals as they test an organisation's defences.
Realistically it is impossible to adequately address each and every alert, which leads to a state of 'alert fatigue' where legitimate threat events are missed. While there are technologies available for event management that can reduce these numbers, the challenge lies in determining which alerts are important and which are not.
A lack of intelligence relevant to the alerts means that while organisations are bogged down trying to sift through thousands of alerts, attackers can slip a true threat through the defences.
The sophistication challenge
Cyber threats are becoming more advanced, persistent and targeted than ever before, in retaliation to increasingly sophisticated security systems. The recent slew of ransomware attacks, such as TeslaCrypt and its various versions, confirm the sheer tenacity of today's cyber criminals.
Intelligence-based systems help organisations move from a reactive defence to a more proactive approach. These systems utilise information on attack trends relative to industry, market sector and more, and along with real, current and trending data to understand the tactics, tools and procedures of malware and threat actors.
Only by understanding the tactics, procedures and code that attackers use, rather than the specifics of an attack, can they be detected before they cause too much damage.
In addition, organisations need to have intelligence around other enterprises' responses to threats and what happens once they are breached, in order to benefit from existing experience around these threats. Furthermore, organisations have to implement solutions that will proactively search for vulnerabilities, to ensure that they can be fixed before they come under attack.
In today's world, threats are specifically crafted so that they do not trigger alerts in order to ensure maximum chances of infiltrating an organisation's defences. Enterprises therefore need to be able to detect general types of attacks, rather than specific attack signatures.
Without the ability to dynamically analyse malicious code, or a reliance on known, signature-based attacks, organisations are left vulnerable. However, technology is not a silver bullet solution, as enterprises need intelligence and strategy as well as expertise to detect existing breaches, contain them, remediate and close vulnerabilities.
Early detection is essential, and a multi-faceted approach is key. Businesses need tools that combine intelligence to detect real threats early on in their lifecycle with the ability to develop a complete strategy for dealing with malware and other security breaches.
For more information contact Drive Control Corporation, +27 (0)11 201 8927, [email protected]
Further reading:
NIST's impact on cybersecurity
Cyber Security
Through its NIST Cybersecurity Framework, the non-regulatory agency empowers organisations to take a proactive approach towards managing and mitigating cyber risks, enabling them to stay resilient against the ever-evolving threat landscape.
Read more...
---
Best practice tips for strengthening data privacy system
Security Services & Risk Management Cyber Security
International cybercriminals are increasingly targeting South African organizations, making data privacy more difficult to maintain. A standardization expert offers insight to help combat this threat.
Read more...
---
AI-powered cyber protection for consumers
IT infrastructure Cyber Security
Acronis Cyber Protect Home Office is designed for the evolving landscape of cyber threats by integrating Acronis' cyber protection and secure backup solutions, combining AI-powered defence mechanisms, robust data backup, remote management tools, and mobile device protection.
Read more...
---
A surge of cybersecurity for the energy sector
Government and Parastatal (Industry) Cyber Security
With a rapid transition towards renewable energy, the energy sector has an increased reliance on technology. This makes it particularly vulnerable with regards to cybersecurity, as it depends on interconnected systems and digital technologies.
Read more...
---
Secure backup strategies imperative for business continuity
IT infrastructure Cyber Security
Cybercrime is on the rise, and businesses need to adjust how they manage their data to fend off attackers, or risk irreparable damage, writes Lisa Strydom, Senior Manager Channel and Alliance for Africa at Veeam Software.
Read more...
---
CHI selects NEC XON as trusted cybersecurity partner
News Cyber Security Industrial (Industry)
CHI Limited, Nigeria's leading market player in fruit juices and dairy products, has engaged in a strategic cybersecurity partnership with NEC XON, a pan-African ICT systems integrator.
Read more...
---
Mitigating escalating DDoS cyberattacks
Cyber Security
As cyberattacks, particularly those of the Distributed Denial of Services (DDoS) variety, continue to rise at an unprecedented rate across Africa, it is no longer a question of 'if' your organisation will be targeted, but rather 'when'.
Read more...
---
Six effective antidotes to modern cyber adversaries
Cyber Security
As the head of cybersecurity at NEC XON, Armand Kruger has witnessed the transformation from hooded hackers to a sophisticated dark economy that poses unprecedented threats and is run like a business.
Read more...
---
Key strategies for businesses in the face of cyber threats
Cyber Security Security Services & Risk Management
Businesses face severe financial and reputational consequences due to data breaches and daily website hacks, and not all organisations are adequately prepared to combat these escalating threats.
Read more...
---
Cyberattacks are inevitable for small businesses
Cyber Security
The recent cyberattack on Microsoft is a stark reminder that no organisation, regardless of its size or industry, is immune to cyber threats. Even small businesses, often assuming they are less attractive targets, are vulnerable.
Read more...
---