printer friendly version
Integrated, intelligent platform
April 2016 Editor's Choice, Integrated Solutions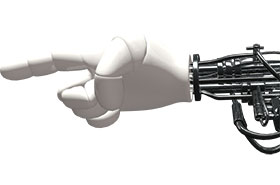 There's a lot to be said for security platforms that reach across the organisation to include all aspects of security and related components – they not only provide greater control and drive down costs, they deliver intelligent functionality. The best ones have plenty of processing power for fast response and have offline capabilities – i.e. they can deliver on the security function even if there is a power failure or a server onsite or in-the-cloud goes down.
For multinationals and other organisations that have facilities in multiple locations, the key advantages include:
• A single platform for integration of multiple systems. Application program interfaces (APIs) from system or platform vendors allow disparate systems, from the building management system (BMS) to the CCTV, fire, intrusion and access control system to work together dynamically and seamlessly. This is particularly useful for companies that own facilities with different needs – for example, a warehouse and corporate offices – as these platforms can accommodate both.
• Standardisation and consistency. There's nothing quite like having the same security policy and processes in place across the business to drive adherence and uphold standards. In addition, these platforms often come with built-in best practices or the ability to configure these into sophisticated response and escalation functions.
• Integration of business, security and ops systems. Among others, Johnson Controls' P2000 security platform enables the integration of enterprise systems such as human resources solutions. With a single system across the organisation to be updated, security is tighter, and policies can provide a better safety net, minimising human error – for instance, once a person resigns, access is revoked; if the HR database indicates a person is not allowed to do additional shift work or is unqualified to handle certain equipment, access can be denied, etc.
There are also the obvious wins, with more systems integrated, the advantages of a smart unified system can be realised. For example, there's the opportunity to cut energy consumption if the access control system signals that certain parts of the building are not occupied by switching off unneeded air conditioning and lighting.
Platform security systems can grow with the business. With increasingly sophisticated functionality, these security platform solutions offer users the ability to roll out functionality as needed, and can scale to meet the needs of growing businesses.
The cost savings that a single system provides are also clear. With a single security platform in use across the organisation, licensing, upgrades and maintenance costs will drop.
That's a lot of reasons to invest in a security platform solution. Find one that suits your business, has a great track record, the functionality to deliver smart savings in an increasingly digital realm, and has the local support base to keep it optimised.
For more information contact Johnson Controls, +27 (0)11 921 7141, [email protected], www.johnsoncontrols.com
Credit(s)
Further reading:
Smart water management
Axis Communications SA CCTV, Surveillance & Remote Monitoring Integrated Solutions
South Africa is currently facing a water crisis, with scarcity and inefficient water management posing significant challenges to sustainable, consistent access to water. Smart technology and powerful partnerships may offer a proactive solution to SA's water crisis.
Read more...
---
What South Africans need to know about smart devices
Technews Publishing Editor's Choice
We live in a world surrounded by smart devices, from our pockets to our driveways and living rooms.
Read more...
---
Empowering Istanbul's public transportation
Dahua Technology South Africa CCTV, Surveillance & Remote Monitoring Integrated Solutions
Dahua's intelligent transportation solution, using technologies like DSM and AI-based passenger flow counting, has facilitated an intelligent system upgrade for nearly 6 400 minibuses and electric buses in Istanbul.
Read more...
---
Collaboration delivers integrated and holistic security
Guardian Eye CCTV, Surveillance & Remote Monitoring News Integrated Solutions
Guardian Eye and Lytehouse have partnered to integrate their speciality solutions and provide a holistic security offering that overcomes the fragmentation of security systems and services.
Read more...
---
From overwhelm to oversight
Editor's Choice Cyber Security Products
Security automation is vital in today's world, and Microsoft Sentinel is a widely adopted, but complex answer. ContraForce is an easy-to-use add-on that automatically processes, verifies and warns of threats round-the-clock.
Read more...
---
SMART Surveillance Conference 2023
Technews Publishing Editor's Choice CCTV, Surveillance & Remote Monitoring Conferences & Events
Some people think the future is all about cloud technologies, but the SMART Surveillance conference demonstrated that AI is making edge surveillance much more attractive, over distributed sites, than ever before.
Read more...
---
Has your business planned for the worst?
Editor's Choice Cyber Security Security Services & Risk Management
Incident response is a specialised part of security, like a hospital's intensive care unit: IR kicks in when the organisation detects a breach of its systems to stop criminals from doing more damage.
Read more...
---
Making a difference with human intelligence gathering
Kleyn Change Management Editor's Choice
Eva Nolle believes that woman should stand their ground as they often bring an entirely different skill set to the table, which enhances the overall service delivered.
Read more...
---
Milestone celebrates women in security
Milestone Systems Technews Publishing Editor's Choice News Conferences & Events
The Milestone Systems' African team wanted to express their appreciation for the incredible contributions of the women in the security industry and held a breakfast in honour of the hard-working women in the industry on 8 August.
Read more...
---
Supporting CCTV intelligence with small and big data
Leaderware Editor's Choice CCTV, Surveillance & Remote Monitoring
The increasing development of AI and its role in enhancing investigation-led surveillance, and the increasing capacity of control rooms and local analysts to deliver data in return, can increase the synergy between intelligence and surveillance.
Read more...
---