printer friendly version
Integrated, intelligent platform
April 2016 Editor's Choice, Integrated Solutions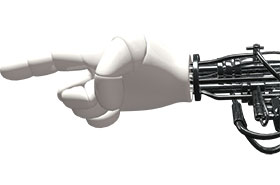 There's a lot to be said for security platforms that reach across the organisation to include all aspects of security and related components – they not only provide greater control and drive down costs, they deliver intelligent functionality. The best ones have plenty of processing power for fast response and have offline capabilities – i.e. they can deliver on the security function even if there is a power failure or a server onsite or in-the-cloud goes down.
For multinationals and other organisations that have facilities in multiple locations, the key advantages include:
• A single platform for integration of multiple systems. Application program interfaces (APIs) from system or platform vendors allow disparate systems, from the building management system (BMS) to the CCTV, fire, intrusion and access control system to work together dynamically and seamlessly. This is particularly useful for companies that own facilities with different needs – for example, a warehouse and corporate offices – as these platforms can accommodate both.
• Standardisation and consistency. There's nothing quite like having the same security policy and processes in place across the business to drive adherence and uphold standards. In addition, these platforms often come with built-in best practices or the ability to configure these into sophisticated response and escalation functions.
• Integration of business, security and ops systems. Among others, Johnson Controls' P2000 security platform enables the integration of enterprise systems such as human resources solutions. With a single system across the organisation to be updated, security is tighter, and policies can provide a better safety net, minimising human error – for instance, once a person resigns, access is revoked; if the HR database indicates a person is not allowed to do additional shift work or is unqualified to handle certain equipment, access can be denied, etc.
There are also the obvious wins, with more systems integrated, the advantages of a smart unified system can be realised. For example, there's the opportunity to cut energy consumption if the access control system signals that certain parts of the building are not occupied by switching off unneeded air conditioning and lighting.
Platform security systems can grow with the business. With increasingly sophisticated functionality, these security platform solutions offer users the ability to roll out functionality as needed, and can scale to meet the needs of growing businesses.
The cost savings that a single system provides are also clear. With a single security platform in use across the organisation, licensing, upgrades and maintenance costs will drop.
That's a lot of reasons to invest in a security platform solution. Find one that suits your business, has a great track record, the functionality to deliver smart savings in an increasingly digital realm, and has the local support base to keep it optimised.
For more information contact Johnson Controls, +27 (0)11 921 7141, neil.cameron@jci.com, www.johnsoncontrols.com
Credit(s)
Further reading:
Axis gives a brighter future to children
Issue 1 2020, Axis Communications SA , Editor's Choice
Fully networked camera solution provides visibility and accountability, letting orphanage focus on what's important – its children.
Read more...
---
SFP Security & Fire becomes ISF SFP
Issue 1 2020, ISF SFP , Editor's Choice
SFP Security & Fire was sold to ISF in 2019, becoming ISF SFP and attaining Level-1 BEE status.
Read more...
---
Janu-worry or Twenty-Plenty?
Issue 1 2020 , Editor's Choice
If the available security spend right now is somewhere between limited and non-existent, here are just a few suggestions.
Read more...
---
CCTV surveillance needs are critical in defining types of camera deployment
Issue 1 2020, Leaderware , Editor's Choice
Cameras by themselves do not reduce crime; they need to be implemented as part of a considered strategy of crime prevention and detection.
Read more...
---
Trends 2020
Issue 1 2020, Technews Publishing , Editor's Choice
Hi-Tech Security Solutions asked a few people from diverse companies to join us in a round-table discussion about what they expect to see happening in their environments in the coming year.
Read more...
---
Seven key trends for 2020
Issue 1 2020, Hikvision South Africa , Editor's Choice
Hikvision looks at a few trends that will affect the security industry in 2020 and beyond.
Read more...
---
Hundreds of millions to reskill
Issue 1 2020 , Editor's Choice
By 2022 alone, 75 million jobs will probably be displaced across 20 major economies, while 133 million new ones will spring up in industries that are only just gaining traction.
Read more...
---
Slow and steady wins the access race
Issue 1 2020, ZKTeco, Technews Publishing , Editor's Choice, Commercial (Industry)
The commercial sector is slow in migrating to new access control technologies, with the majority of companies remaining with card and fingerprint solutions.
Read more...
---
Client property access integrity
Issue 1 2020 , Editor's Choice
Blind or unquestioned trust is something that we all seem to willingly and unconditionally give our security service providers and their reaction officers.
Read more...
---
Looking ahead with mobile access technologies
Access & Identity Management Handbook 2020, Technews Publishing, HID Global, dormakaba South Africa, Salto Systems Africa, Suprema, Gallagher , Access Control & Identity Management, Integrated Solutions
Given the broad use of smartphones around the world and the numerous technologies packed into these devices, it was only a matter of time before the access control industry developed technology that would ...
Read more...
---