printer friendly version
Get to grips with Wi-Fi and hotspots at IP-CON
April 2016 News, IT infrastructure
MiRO's IP-CON events focus on wireless convergence solutions for various customer applications. According to MiRO CEO, Bertus van Jaarsveld, the goal is to help current and potential customers understand what can be achieved with the latest technology and how to identify the best solution for each application.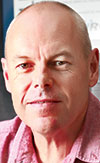 Bertus van Jaarsveld
"MiRO is looking at the bigger picture. We won't be spouting rhetoric on individual products. We will use IP-CON to enable customers to grow faster by delivering more value to their customer through selection of the best products for each scenario."
The first series of IP-CON sessions will focus on Wi-Fi and Hotspots (this year the IP-CON has been divided into quarterly events each focusing on a specific sector: Wi-Fi and hotspots, IP video; fixed wireless broadband and VoIP). Wi-Fi has become ubiquitous, carrying the bulk of Internet traffic to end-user devices. For something that is so simple to use, it is surprising to see how many different options are available to build the perfect Wi-Fi network. Attendees will learn about the various types of Wi-Fi networks, best practices, pitfalls and much more.
Hotspots are simply Wi-Fi networks that are not closed for personal use – but made available to the public on either a free to use, or paid-for access model. Industry experts believe that the meteoric growth of Wi-Fi and hotspots will continue, with the number of global hotspots anticipated to increase over the next three years by over 340 million, according to research conducted by iPass. This equates to nearly one Wi-Fi hotspot for every 20 people on earth by the end of 2018.
Companies like Purple Wi-Fi have made the transition to private business hotspot commercialisation as easy as purchasing one of their business plans. The advantages for hotspot owners in providing Wi-Fi to customers go beyond the obvious, with the harvesting of valuable social demographic data such as the user's age and gender, when they connect and how long they stay connected.
"We will be discussing the various applications and scenarios related to Wi-Fi and hotspots, what attendees should expect when deploying Wi-Fi hotspots and what is required to operate a successful hotspot venture. Ultimately, we will be sharing what is considered best practice for each situation, by introducing the various products and providing differentiation between each product type to ensure that the solution is fit for purpose," says Van Jaarsveld.
The IP-CON events are not only aimed at people who are already active in the industry but they will also be useful for newcomers to the industry, whether the Wi-Fi is for commercial or private/residential use. The IP-CON Wi-Fi and Hotspot event aims to improve visitors' knowledge of: the industry, of the various solutions available for different applications, best practices, and provide a better understanding of the products they work with. The first sessions will be held on Wi-Fi and hotspots in Gauteng on 19 April, Nelspruit on 21 April, Cape Town on 4 May and Durban on 10 May.
More information on the IP-CON training sessions can be found on MiRO's website at www.miro.co.za and www.ip-con.co.za
Credit(s)
Further reading:
Cyber resilience is more than cybersecurity
Technews Publishing Cyber Security Integrated Solutions IT infrastructure
Hi-Tech Security Solutions held a round-table discussion focusing on cyber resilience and found that while the resilience discipline includes cybersecurity, it also goes much further.
Read more...
---
Johnny Aucamp joins iPulse exco
News
Johnny Aucamp has joined iPulse Systems as its chief sales officer (CSO), adding a massive boost to the executive team.
Read more...
---
From the editor's desk: Security and resilience
Technews Publishing News
It's often said that South Africans are a resilient bunch, and history has proven this correct. When it comes to security, both cyber and physical, resilience is key to an effective defensive plan. ...
Read more...
---
Hikvision aims for solutions
Technews Publishing Hikvision South Africa Editor's Choice CCTV, Surveillance & Remote Monitoring News Integrated Solutions Conferences & Events
Hikvision recently held a roadshow titled Industry X, where the company highlighted its latest products and solutions, supported by partners and distributors.
Read more...
---
Olarm launches PRO 4G communicator
Olarm News Perimeter Security, Alarms & Intruder Detection Products
Olarm has announced an additional 4G/LTE version of its Olarm PRO smart communicator. It is aimed at areas suffering from poor connectivity by providing support for 4G, 2G and Wi-Fi networks.
Read more...
---
ADI Expo returns to South Africa
Technews Publishing ADI Global Distribution News
September saw the return of the ADI Expo to South Africa. The Johannesburg event was held at the Focus Rooms and the Durban event, two days later, at the Southern Sun Elangeni & Maharani.
Read more...
---
Technoswitch Awards dinner for 2022
Technews Publishing News Fire & Safety
Technoswitch hosted its fifth awards dinner at Montecasino in September, where customers and suppliers celebrated a year of success.
Read more...
---
Suprema joins FiRa Consortium
Suprema News Access Control & Identity Management
Suprema recently became a member of the FiRa Consortium, a consultative body that establishes standards for ultra-wideband (UWB) technology, the next generation of wireless communication.
Read more...
---
Reliable, low-maintenance video appliances
Technews Publishing Editor's Choice CCTV, Surveillance & Remote Monitoring News IT infrastructure Products
Symetrix, part of the Agera Group, has added the AES range of video recording servers, storage appliances and workstations to its portfolio.
Read more...
---
ZYTEQ Fire Engineering Summit 2022
ZYTEQ Fire Fire & Safety News
Cape Town-based ZYTEQ Fire hosted its inaugural Engineering Summit at the Commodore Hotel in Cape Town and the Leonardo Hotel in Sandton, Johannesburg.
Read more...
---