printer friendly version
Reducing the threat of cargo crime
March 2016
Security Services & Risk Management
Cargo crime is a multi-billion dollar problem for manufacturers, logistics service providers and transport companies all over the world.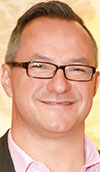 Andre Du Venage, chairman of the South African TAPA chapter.
In South Africa, the latest annual data from the South African Police Service shows an average of three truck hijackings a day. Such statistics are not conducive to a sustainable business environment. Losses from the supply chain result is substantial costs – up to five times greater than the value of the cargo itself, damaged reputations, higher insurance costs, and often irretrievable harm to customer-supplier relationships.
The Transported Asset Protection Association (TAPA) is helping industry to fight back by making supply chains more resilient through the adoption of its industry standards, crime intelligence, training and networking.
TAPA has launched a new global campaign to increase the number of companies with TAPA Facility Security Requirements (FSR) and Trucking Security Requirements (TSR) certification. These security standards have been designed by the industry for the industry.
To help companies improve security, TAPA has also implemented a new self-certification programme for the entry levels of its FSR and TSR standards. It is confident that the majority of professional transport companies and logistics service providers may already be at, or close to, this level of certification but have yet to consider the TAPA certification audit process.
In the Europe, Middle East and Africa region, TAPA provides its members with free-of-charge training for in-house auditors and once this is successfully completed, they are able to certify their own facilities and trucking operations to the respective entry levels FSR 'C' and TSR '3'.
To help both buyer members and non-members identify TAPA certified companies, the campaign also includes a new annual directory of TAPA EMEA certified companies and locations that will be distributed to all TAPA EMEA buyer members.
For more information contact Andre Du Venage, TAPA SA, +27 (0)11 391 6268, [email protected]
Credit(s)
Further reading:
The components of and need for cyber resilience
Cyber Security Security Services & Risk Management
Organisations need to implement a comprehensive cyber resilience solution with data protection, backup, disaster recovery and business continuity to protect against ever-more complex and rising cyberthreats.
Read more...
---
Enabling safety in communities
Security Services & Risk Management Products
Many Hytera devices are equipped with personal safety features, including emergency calling, Man Down and Lone Worker alerts, and GPS to enable users to be monitored and tracked.
Read more...
---
Is the smoke beginning to clear for password security?
Access Control & Identity Management Security Services & Risk Management
The password problem is the result of bad habits, and they can be hard to break. But ask anyone that has done it and they will not tire of telling you the benefits.
Read more...
---
IoT provides assurance in ESG initiatives
Security Services & Risk Management
Environmental, social and governance (ESG) metrics can be used effectively to measure and define the impact an organisation has, the trust it engenders, and the value it takes beyond the shareholder and into the ecosystem.
Read more...
---
The benefits of investing in whole-house surge protection
Smart Home Automation Security Services & Risk Management Residential Estate (Industry)
When you consider that the potential for equipment damage can run well into the hundreds of thousands of rands, whole-house surge protection is a worthwhile expense.
Read more...
---
Are you your insider threat?
Technews Publishing Editor's Choice Security Services & Risk Management Commercial (Industry)
Insider threats are a critical aspect of risk management today, but what happens when it is the owner of the company acting fraudulently and making sure none of his staff can catch him?
Read more...
---
Minimise the cost and impact of protest activity
Thorburn Security Solutions Security Services & Risk Management Industrial (Industry)
Strikes and protest actions are common in South Africa and businesses need to prepare for the worst while working for the best outcome that benefits all parties.
Read more...
---
How to make data governance practical
Security Services & Risk Management Commercial (Industry)
For many businesses, data governance is not well received because governance programmes are often driven by supporting functions like compliance or IT, with a focus on the needs of these functions.
Read more...
---
Passion, drive and hard work
Technews Publishing Editor's Choice CCTV, Surveillance & Remote Monitoring Security Services & Risk Management
Colleen Glaeser is a leader in the security market, having made her mark in the male-dominated security industry through determination and hard work, along with a vision of making the world a safer place.
Read more...
---
How to react in an armed robbery or home invasion
Fidelity Services Group Security Services & Risk Management News
How you react when faced with a nervous, gun-toting criminal can save your life, or cost you your life; all family members need to know what to do in such circumstances.
Read more...
---