printer friendly version
TFG upgrades identity ­management
March 2016 Retail (Industry), Access Control & Identity Management, Cyber Security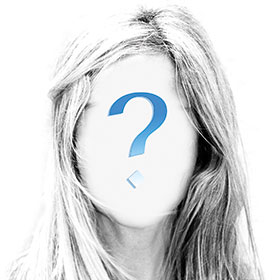 The Foschini Group (TFG), one of South Africa's leading fashion lifestyle retail groups, has completed the first phase of the implementation of CA Technologies' Identity Manager and Identity Governance solutions to address information security and compliance demands.
This phase involved the implementation of the solution to manage the access of approximately half of TFG's head office workforce. Growing digitisation of the retail value chain drove TFG's decision to radically upgrade its data security and governance environment. The move will see TFG achieving improved security, regulatory compliance and enhanced operational efficiencies with resulting cost benefits for the business.
Kevin Day, TFG's Head of Information Security & IT Governance, says the business objectives driving this move included the need to: assist in achieving compliance with all relevant regulations; improve operational efficiencies while reducing costs for user access management and manage the group's data risk.
"The CA solution met all of our strategic criteria. CA's technology and information security experience was instrumental in our decision to partner with them. Also the presence of local expertise was an important factor in our choice. We required the right skills to be available locally to provide on-site assistance with the deployment of the solution as well as post implementation support. All of which CA Southern Africa can provide us with," says Day.
Craig De Lucchi, account manager, CA Southern Africa, says: "TFG has embarked on the process of implementing a cohesive identity and governance management environment across their organisation. The solution is built on CA Identity Manager, CA Identity Governance and CA Shared Account Manager. The role-based access provided by the CA solution is a critical foundation for digital access governance. It helps businesses to respond dynamically to changes in user roles and responsibilities."
Day says the CA solution will ensure that all users of TFG's systems only have access to the data resources they need to perform their jobs. "The identity and access management solution provided by the CA is critical for information security to respond dynamically to changes in the business, and is instrumental in achieving compliance with the relevant legislation and standards."
He adds that by automating the management of the roles and their access privileges plus maintaining a central user database, the CA solution will reduce the time taken by the current manual process while greatly ­enhancing accuracy.
"Information security is an ongoing journey and another compelling aspect of the CA solution is that it contains elements like multi-factor authentication that align with our current initiatives. This improves access governance and will lead to greater control plus enhanced information security for TFG," concludes Day.
For more information contact CA Southern Africa, +27 (0)11 417 8645, [email protected], www.ca.com/za
Credit(s)
Further reading:
Preventing cyberattacks on critical infrastructure
Industrial (Industry) Cyber Security
Cyberattacks have the potential to disrupt our lives completely, and in instances where critical national infrastructure is attacked, they could disrupt the country's entire economy, leading to loss of life and livelihoods.
Read more...
---
Unrecoverable encrypted data
News Cyber Security
Cybersecurity research indicates that 76% of organisations admit to paying ransomware criminals, however, one-third are still unable to recover data.
Read more...
---
Arcserve launches N Series appliances
IT infrastructure Cyber Security
Arcserve introduces N Series appliances offering enterprise-level integrated data protection, recovery and cybersecurity to allow customers to simplify their IT environments and secure data.
Read more...
---
Storage is essential for a comprehensive cybersecurity strategy
Integrated Solutions Cyber Security
Cyber resilience is the ability of an enterprise to limit the impact of security incidents by deploying and arranging appropriate security tools and processes.
Read more...
---
Turnkey data loss prevention solution
IT infrastructure Cyber Security Products
Acronis's expertise in data protection and the managed service provider market yields an innovative, fast-track approach for the prevention of catastrophic data leaks.
Read more...
---
The cybersecurity consolidation conundrum
Editor's Choice Cyber Security Healthcare (Industry)
Check Point discusses why less is sometimes more when it comes to securing your organisation from the innumerable cyberattacks happening every day.
Read more...
---
Heat mapping for retail optimisation
LD Africa CCTV, Surveillance & Remote Monitoring Retail (Industry)
With built-in statistical behaviour analysis, the objective of Milesight Heat Map is to introduce advanced technology that empowers beyond security.
Read more...
---
Salient Systems manages campus security
Education (Industry) CCTV, Surveillance & Remote Monitoring Access Control & Identity Management
The University of Massachusetts Amherst relies on Salient Systems for video, access control operations for flagship campus as it standardises on IP surveillance.
Read more...
---
Companies continue to pay multiple ransom demands
News Cyber Security
Study reveals that 80% of companies that paid a ransom demand were hit again, nearly 50% reported paying a second ransom and nearly 10% paid a third time.
Read more...
---
DCC becomes sole Symantec distributor for South Africa
News Cyber Security
Drive Control Corporation (DCC) has been appointed the sole distributor for Symantec security solutions to the South Africa channel, and will now also be distributing Symantec into the SADC region.
Read more...
---