printer friendly version
Reducing total cost of ownership
March 2016 Retail (Industry), CCTV, Surveillance & Remote Monitoring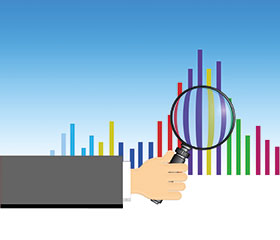 While CCTV surveillance has always been viewed as a traditional and essential security feature in the retail sector to prevent theft and shrinkage, the accelerated rate of technological advancement in surveillance software has transformed traditional CCTV surveillance into one of the most effective overall management tools available on the market today.
"Modern IP (Internet Protocol) video surveillance software provides retailers with new tools and capabilities that not only enhance any potential shrinkage or loss prevention, but improve the overall performance of operations from stock management, to marketing, customer service and staff training," says Gus Brecher, managing director of Cathexis Africa and group marketing director of Cathexis Technologies.
New applications for traditional surveillance
"Combined with highly effective IP video management surveillance software (VMS) now has the intelligence and integration capabilities that can satisfy all security and infrastructure management requirements," says Brecher. "The VMS features are also driving global retailers to investigate new uses of video surveillance to improve their bottom-line. In addition to loss prevention, IP-surveillance can be used to study consumer behaviour and employee tasking."
The Cathexis Technologies' VMS, Cathexis Vision offers a comprehensive and easily scalable and easy-to-use VMS solution. Known for its exceptional integration capabilities and ease-of-use, CathexisVision provides a consistent and reliable user experience.
The ability to scale capacity and performance allows for the support of multiple servers, sites and cameras, allowing your surveillance system to adapt and grow along with the growth of your organisation. An entire chain of stores with multiple installations on multiple sites, for example, could be monitored through one singular solution. "We have major global retailers using our product for their warehouses, premium supermarkets, convenience stores and small petrol filling station stores. In other words, sites that range from anything like 12 cameras up to a thousand," he adds.
Reducing risk of human error
In a market sector that requires constant observation and scrutiny, CathexisVision software allows for high-quality real-time video analysis that help track footfall, point-of-sale transactions, and ensure that retailers have the ability to proactively prevent crime and other incidents before they arise.
The key strengths behind the success of the CathexisVision suite is its ability to offer speed, efficiency, integration capability, and effective real-time monitoring. The software is dynamic in its potential applications, meaning that retailers of all sizes can take advantage of the advanced surveillance solutions offered by Cathexis.
The fully-integrated control room environment, with tools to enhance the operator experience and improve efficiency, minimises the risk for human error while simultaneously enabling the management of notifications from multiple systems concurrently. Additional off-site monitoring functionality means that users can ensure the safety and security of their premises remotely from any location at any time of the day.
Added benefits
CathexisVision's retail oriented features include: point of sale integration with in­telligent data mining, electronic article surveillance (EAS) integration, synchronised and bi-directional audio, queue length analysis, traffic direction, goods receiving scanner integrations, and fire and alarm panel integration. These features combine to provide retailers with a highly effective platform from which they can effectively run their business and maximise productivity and turnover.
With a broad range of intelligent features, seamless flexibility and scalability, the Cathexis Video Management Solution and Software Suite meets the most specific industry requirements to provide the most ideal product solution for retailers.
Maximising return on investment
One of the most important objectives for retailers is to maximise return on investment. Cathexis enables retailers to combine the security management requirements with the ability to measure operational efficiencies. With the ability to integrate the Cathexis Video Management system across a wide range of platforms, this highly sophisticated solution becomes exceptionally affordable. Cathexis enables users to add real value across various departments, including: risk control, security, marketing, sales, training and operations.
Credit(s)
Further reading:
Stadium security with Panomera
Editor's Choice CCTV, Surveillance & Remote Monitoring Integrated Solutions Entertainment and Hospitality (Industry)
To be able to better identify and track perpetrators and thus reduce financial and non-material damage in a soccer stadium, the operator opted for a video security solution from Dallmeier.
Read more...
---
Brighter, greener, and smarter
Dahua Technology South Africa Products CCTV, Surveillance & Remote Monitoring
Dahua Technology released its new Dahua CH II Series Indoor Fine Pixel Pitch LED display, providing visual clarity and promoting energy efficiency and sustainability.
Read more...
---
Helping retailers optimise monitoring and security
Guardian Eye Retail (Industry) CCTV, Surveillance & Remote Monitoring
From a smart retail perspective, it is crucial to understand that monitoring stock and other assets through camera surveillance and a variety of Internet of Things (IoT) sensors stretches further than the stores themselves.
Read more...
---
The right security solution removes the opportunity
Asset Management, EAS, RFID Retail (Industry)
South African retailers are facing a multitude of challenges, including economic fluctuations, changing consumer behaviour, increased competition, supply chain disruptions, regulatory changes and the need to adapt to digital transformation, not to mention theft.
Read more...
---
SMART Surveillance Conference 2023
Technews Publishing Editor's Choice CCTV, Surveillance & Remote Monitoring Conferences & Events
Some people think the future is all about cloud technologies, but the SMART Surveillance conference demonstrated that AI is making edge surveillance much more attractive, over distributed sites, than ever before.
Read more...
---
Supporting CCTV intelligence with small and big data
Leaderware Editor's Choice CCTV, Surveillance & Remote Monitoring
The increasing development of AI and its role in enhancing investigation-led surveillance, and the increasing capacity of control rooms and local analysts to deliver data in return, can increase the synergy between intelligence and surveillance.
Read more...
---
Improved control with electronic keys
Retail (Industry) Access Control & Identity Management Products
By adopting an electronic access system, retailers can equip all employees with a Yebotech Key to enhance their ability to assist customers more effectively, leading to increased sales.
Read more...
---
Four intelligent ways to bring shoppers to your mall
Hikvision South Africa Retail (Industry) CCTV, Surveillance & Remote Monitoring
In this digital age, when footfall is declining and ecommerce is growing, the challenges for shopping malls seem bigger than ever; the fact is, customer experience is critical for retailers to attract more shoppers.
Read more...
---
Is intelligence alone enough?
Products CCTV, Surveillance & Remote Monitoring Smart Home Automation
By coupling intelligent algorithms with additional features and functionality, Secury360 ensures that users have ultimate control and flexibility over their security systems.
Read more...
---
Retail security and patrol systems
OnGuard Retail (Industry) Security Services & Risk Management Products
OnGuard patrol systems provide electronic solutions that help security personnel monitor and manage their patrols within the retail space, typically consisting of handheld devices or mobile applications that allow guards to record their presence at checkpoints.
Read more...
---