printer friendly version
When prevention is better than cure
March 2016 Editor's Choice, CCTV, Surveillance & Remote Monitoring
Detection of an incident is one of the most effective ways to demonstrate the worth and effectiveness of a CCTV system. In many instances, this kind of detection is seen to involve the viewing of a crime and the apprehension of the suspect. Good evidence would obviously be essential to the successful dismissal or prosecution of any such offenders.
These criteria are all seen as important criteria for operators and sometimes the basis for evaluation of service providers. Certainly, when there is a successful detection of an incident and apprehension of the suspect, there is general celebration at a range of levels within the organisation as security objectives are realised.
Yet detection of a crime occurring may not be the desired or best outcome in a number of enterprises. In organisations such as hospitality, shopping centres and gaming, the reputation of the organisation is a critical issue that needs to be protected. In these kinds of instances, the prevention of an incident is generally preferable to a crime occurring and the suspect being identified.
Victims are typically impressed and appreciative of having the offender who has just robbed them caught. However, the experience of crime is typically something that is negative in general nature and is likely to reduce feelings of well-being. Ironically, if one can detect a potential crime and stop it from happening, the beneficiaries of your actions may never even realise how good a job you are doing. How then does your performance get evaluated?
Ironically, there are situations where security and surveillance are doing such a good job that management feels the crime threat is nonexistent and wants to cut down on the very resources that are responsible for the safe conditions.
Ideally, reporting on security effectiveness should include prevented crimes as well as those for which people have been apprehended. The question then becomes one of how do you quantify that you have actually had this effect. Skilled and trained surveillance personnel should be able to identify the signs of an emerging incident, sometimes well before it occurs.
These signs associated with different types of incident need to be properly identified, defined in the reporting, and explained to management. Ideally, the relevant video footage should be included in such reporting processes. The biggest hurdle in communicating that an incident has been prevented is management's understanding of the signs that show this. However, where operators can effectively spot these signs and a security or other response is made, inevitably there will be a reaction by the suspect to the response personnel and a change in their behaviour.
Skills to identify these signs and, almost as importantly to report on them in an understandable way to managers, are an important part of the role of operators. This usually requires some intensive training in this respect.
The ability to identify and prevent incidents before they happen has a number of benefits to security. Firstly, the credibility of security personnel is greatly increased. I've seen operations managers awed by some feedback and explanations of crime body language they have been given on what is happening on their sites. From a performance point of view, it also gives factual and potentially quantifiable measures that security is doing their job.
We know, for instance, that an armed robbery can have an appreciable impact on turnover of a shopping centre or casino for up to three months after it has happened. Smaller events may have less financial impact, but stopping any of these kinds of events from happening will be seen by management to contribute to the bottom line. Successful detection can also be taken further as a training or awareness creation programme for staff and management in the enterprise as part of briefing programmes.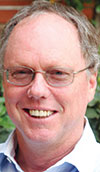 There are certainly some sites where there will be a preference for detection of the actual crime, apprehension of a suspect, and the permanent removal of the person from site by firing or charging them with a criminal offence. Prevention may not suit every site, but those with strong needs for preserving reputations of safety and a positive visiting experience can certainly benefit from such reporting.
Dr Craig Donald is a human factors specialist in security and CCTV. He is a director of Leaderware which provides instruments for the selection of CCTV operators, X-ray screeners and other
security personnel in major operations around the world. He also runs CCTV Surveillance Skills and Body Language, and Advanced Surveillance Body Language courses for CCTV operators, supervisors and managers internationally, and consults on CCTV management. He can be contacted on +27 (0)11 787 7811 or [email protected]
Credit(s)
Further reading:
South Africa adopts ISO standard to guide use of social media in emergencies
Editor's Choice
The South African Bureau of Standards (SABS), through its technical committee, has adopted the ISO 22329 standard that provides guidance on the use of social media during an emergency or crisis.
Read more...
---
Free and open-source tool for detecting stalkerware
Editor's Choice
Kaspersky has unveiled a new hub dedicated to TinyCheck, a unique, innovative tool designed to detect stalkerware on mobile devices.
Read more...
---
Duxbury awarded Axis SA Distributor of the Year
Duxbury Networking News CCTV, Surveillance & Remote Monitoring
Axis Communications held its Annual Partner Awards on 1 July 2022 to celebrate and acknowledge the efforts of Axis' partners by awarding them for key projects and achievements throughout the year.
Read more...
---
Look before you leap into a back-up power solution
Editor's Choice Security Services & Risk Management
Before you rush into purchasing a back-up power solution, you need to take a considered and long-term view of how to get yourself as close to grid independence as possible.
Read more...
---
All-mobile people management solution with facial recognition
Editor's Choice Integrated Solutions Security Services & Risk Management Products
The new mobile Incident Desk People Management platform with facial recognition combines identification data on suppliers, staff, sub-contractors and even people on watch lists, for less than the cost of traditional service management tools.
Read more...
---
Passion, drive and hard work
Technews Publishing Editor's Choice CCTV, Surveillance & Remote Monitoring Security Services & Risk Management
Colleen Glaeser is a leader in the security market, having made her mark in the male-dominated security industry through determination and hard work, along with a vision of making the world a safer place.
Read more...
---
Are you your insider threat?
Technews Publishing Editor's Choice Security Services & Risk Management Commercial (Industry)
Insider threats are a critical aspect of risk management today, but what happens when it is the owner of the company acting fraudulently and making sure none of his staff can catch him?
Read more...
---
Cybersecure surveillance cameras
HiTek Security Distributors News CCTV, Surveillance & Remote Monitoring Cyber Security
Provision-ISR builds customer trust and opens up new opportunities with Check Point Quantum IoT Protect Firmware built into Provision-ISR cameras.
Read more...
---
R60 per month per camera for cloud AI
Iris AI Editor's Choice
Snap Guard offers homes and small businesses an easy, low-cost cloud AI service that is self-managed but can also be linked to armed response services.
Read more...
---
Cathexis releases Carbon, a new user-friendly GUI
Cathexis Technologies News CCTV, Surveillance & Remote Monitoring
Cathexis has launched its latest user interface, Carbon 3.1, with an enhanced feature set, offering improved performance.
Read more...
---