printer friendly version
Risk management training for shopping centres
March 2016 Security Services & Risk Management, Conferences & Events
Shopping malls are no longer simply places where people go to buy what they need. Today's centres are social gathering points, offering everything from groceries to clothing, fast food to fine dining, entertainment and community events among other experiences.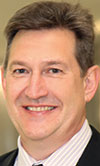 Nico Snyman.
Experience accurately describes what shopping centres and malls offer visitors today. Unfortunately, with the crime situation in South Africa, sometimes this experience becomes a traumatic experience involving guns and violence, sometimes even death. And as much as one may say this is just a factor of living in South Africa, these events have a significant impact on visitors and it takes months for a centre to recover the visitor footfall, tenants moving out of the centre, the cost per square meterage decrease and spending decline resulting from a single incident.
With millions of people visiting these centres, the responsibility and accountability placed on landlords of the shopping centres are immense and the expectation is continuously growing. With the reported security incidents at various malls across the country, which included bomb threats, attacks on high value goods stores within centres, the continuous high risk of Cash In Transit (CIT) operations within the shopping environment, these centres need to strive to create assurance regarding the continuous improvement on security.
It's not surprising therefore that the Broll Retail Consumer Survey 2014 found that security is the second most important factor considered by consumers when deciding where to shop. Security received a total of 4.46 (out of 5) in the report. Only cleanliness was fractionally more important, with a score of 4.5.
The report showed that pricing was third on the list, with Wi-Fi and coffee shops fourth and fifth respectively, once again highlighting the importance of the experience people have at the mall.
Crest Advisory Africa and Hi-Tech Security Solutions have expanded their joint Risk Management Training Programme to now include a course focused specifically on risk management for shopping centres. The programme includes the standards-based risk management processes and procedures based on ISO 31000, but explains to attendees how these standards can be applied directly to the retail market.
From the first steps in assessing the risks facing a shopping centre, to designing a plan to mitigate those risks by means of the appropriate processes, the correct human resources and the technical support from security cameras and other technology, Risk Management for Shopping Centres covers the best practices required to secure shopping centres of any size.
The Risk Management for Shopping Centres courses, which will consist of a number of practical applied best practices, such as, the optimisation of available Business Intelligence to improve operational readiness, the design of security strategies, which includes the development of a security plan, the environmental design, the infrastructure available and utilised and the reporting and auditing processes, will assist those responsible for the safety of centre tenants and visitors to apply the optimal strategies to ensure everyone enjoys their shopping experience.
For more information contact Nico Snyman, [email protected], http://www.crestadvisoryafrica.com/training-courses/
Further reading:
The components of and need for cyber resilience
Cyber Security Security Services & Risk Management
Organisations need to implement a comprehensive cyber resilience solution with data protection, backup, disaster recovery and business continuity to protect against ever-more complex and rising cyberthreats.
Read more...
---
Enabling safety in communities
Security Services & Risk Management Products
Many Hytera devices are equipped with personal safety features, including emergency calling, Man Down and Lone Worker alerts, and GPS to enable users to be monitored and tracked.
Read more...
---
Is the smoke beginning to clear for password security?
Access Control & Identity Management Security Services & Risk Management
The password problem is the result of bad habits, and they can be hard to break. But ask anyone that has done it and they will not tire of telling you the benefits.
Read more...
---
IoT provides assurance in ESG initiatives
Security Services & Risk Management
Environmental, social and governance (ESG) metrics can be used effectively to measure and define the impact an organisation has, the trust it engenders, and the value it takes beyond the shareholder and into the ecosystem.
Read more...
---
The benefits of investing in whole-house surge protection
Smart Home Automation Security Services & Risk Management Residential Estate (Industry)
When you consider that the potential for equipment damage can run well into the hundreds of thousands of rands, whole-house surge protection is a worthwhile expense.
Read more...
---
Are you your insider threat?
Technews Publishing Editor's Choice Security Services & Risk Management Commercial (Industry)
Insider threats are a critical aspect of risk management today, but what happens when it is the owner of the company acting fraudulently and making sure none of his staff can catch him?
Read more...
---
Minimise the cost and impact of protest activity
Thorburn Security Solutions Security Services & Risk Management Industrial (Industry)
Strikes and protest actions are common in South Africa and businesses need to prepare for the worst while working for the best outcome that benefits all parties.
Read more...
---
How to make data governance practical
Security Services & Risk Management Commercial (Industry)
For many businesses, data governance is not well received because governance programmes are often driven by supporting functions like compliance or IT, with a focus on the needs of these functions.
Read more...
---
Passion, drive and hard work
Technews Publishing Editor's Choice CCTV, Surveillance & Remote Monitoring Security Services & Risk Management
Colleen Glaeser is a leader in the security market, having made her mark in the male-dominated security industry through determination and hard work, along with a vision of making the world a safer place.
Read more...
---
How to react in an armed robbery or home invasion
Fidelity Services Group Security Services & Risk Management News
How you react when faced with a nervous, gun-toting criminal can save your life, or cost you your life; all family members need to know what to do in such circumstances.
Read more...
---