printer friendly version
Risk management training for shopping centres
March 2016 Security Services & Risk Management, Conferences & Events
Shopping malls are no longer simply places where people go to buy what they need. Today's centres are social gathering points, offering everything from groceries to clothing, fast food to fine dining, entertainment and community events among other experiences.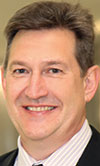 Nico Snyman.
Experience accurately describes what shopping centres and malls offer visitors today. Unfortunately, with the crime situation in South Africa, sometimes this experience becomes a traumatic experience involving guns and violence, sometimes even death. And as much as one may say this is just a factor of living in South Africa, these events have a significant impact on visitors and it takes months for a centre to recover the visitor footfall, tenants moving out of the centre, the cost per square meterage decrease and spending decline resulting from a single incident.
With millions of people visiting these centres, the responsibility and accountability placed on landlords of the shopping centres are immense and the expectation is continuously growing. With the reported security incidents at various malls across the country, which included bomb threats, attacks on high value goods stores within centres, the continuous high risk of Cash In Transit (CIT) operations within the shopping environment, these centres need to strive to create assurance regarding the continuous improvement on security.
It's not surprising therefore that the Broll Retail Consumer Survey 2014 found that security is the second most important factor considered by consumers when deciding where to shop. Security received a total of 4.46 (out of 5) in the report. Only cleanliness was fractionally more important, with a score of 4.5.
The report showed that pricing was third on the list, with Wi-Fi and coffee shops fourth and fifth respectively, once again highlighting the importance of the experience people have at the mall.
Crest Advisory Africa and Hi-Tech Security Solutions have expanded their joint Risk Management Training Programme to now include a course focused specifically on risk management for shopping centres. The programme includes the standards-based risk management processes and procedures based on ISO 31000, but explains to attendees how these standards can be applied directly to the retail market.
From the first steps in assessing the risks facing a shopping centre, to designing a plan to mitigate those risks by means of the appropriate processes, the correct human resources and the technical support from security cameras and other technology, Risk Management for Shopping Centres covers the best practices required to secure shopping centres of any size.
The Risk Management for Shopping Centres courses, which will consist of a number of practical applied best practices, such as, the optimisation of available Business Intelligence to improve operational readiness, the design of security strategies, which includes the development of a security plan, the environmental design, the infrastructure available and utilised and the reporting and auditing processes, will assist those responsible for the safety of centre tenants and visitors to apply the optimal strategies to ensure everyone enjoys their shopping experience.
For more information contact Nico Snyman, [email protected], http://www.crestadvisoryafrica.com/training-courses/
Further reading:
Obscure Technologies adds OneTrust to portfolio
Security Services & Risk Management
Cybersecurity specialist Obscure Technologies has announced the formation of a strategic alliance with OneTrust, a provider of Trust Intelligence.
Read more...
---
Three ways to prevent non-delivery
Security Services & Risk Management
By using an escrow platform, you can pay for the item, but the funds are held in a trust account until you receive the item and are happy it's what you ordered.
Read more...
---
Look before you leap into a back-up power solution
Editor's Choice Security Services & Risk Management
Before you rush into purchasing a back-up power solution, you need to take a considered and long-term view of how to get yourself as close to grid independence as possible.
Read more...
---
All-mobile people management solution with facial recognition
Editor's Choice Integrated Solutions Security Services & Risk Management Products
The new mobile Incident Desk People Management platform with facial recognition combines identification data on suppliers, staff, sub-contractors and even people on watch lists, for less than the cost of traditional service management tools.
Read more...
---
Passion, drive and hard work
Technews Publishing Editor's Choice CCTV, Surveillance & Remote Monitoring Security Services & Risk Management
Colleen Glaeser is a leader in the security market, having made her mark in the male-dominated security industry through determination and hard work, along with a vision of making the world a safer place.
Read more...
---
Are you your insider threat?
Technews Publishing Editor's Choice Security Services & Risk Management Commercial (Industry)
Insider threats are a critical aspect of risk management today, but what happens when it is the owner of the company acting fraudulently and making sure none of his staff can catch him?
Read more...
---
Trackforce Valiant acquires TrackTik Software
News Integrated Solutions Security Services & Risk Management
Trackforce Valiant, a provider of security workforce management solutions, announced the acquisition of TrackTik Software, a cloud-based security workforce management provider.
Read more...
---
Securex back with a bang
Technews Publishing Editor's Choice News Conferences & Events
After a long absence, Securex 2022, the 29th edition of the event, went ahead without a hitch and received positive reviews from visitors and exhibitors.
Read more...
---
Minimise the cost and impact of protest activity
Thorburn Security Solutions Security Services & Risk Management Industrial (Industry)
Strikes and protest actions are common in South Africa and businesses need to prepare for the worst while working for the best outcome that benefits all parties.
Read more...
---
SA Security becomes a part of Fidelity ADT
Fidelity Services Group Security Services & Risk Management
Fidelity ADT has announced that it has concluded an agreement with SA Security Alarms & CCTV and has taken over the monitoring and armed response contract from 1 July 2022.
Read more...
---