printer friendly version
Security is not guesswork
January 2016
Security Services & Risk Management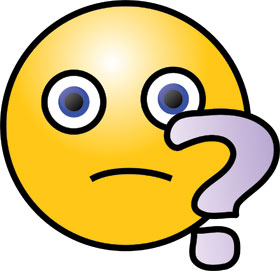 Unless you are able to sell ice to an Eskimo, there are not many people that make good salespeople. You need to know your product inside out, be confident and be able to convince the person in front of you that they really need to buy what you are selling; that they should have, in fact, purchased this ages ago.
To be that persuasive is often a rare talent on its own and this is why many people do not make it or stick to this type of career in the long run. The reality of the matter is that the turnover in the sales team – and this is relevant to many different industries, not just security – is actually very rapid and high. Usually within the first 3 to 6 months, whether by their own choice or that of management, and targets that are not made, many novices decide to move on. This is the cutting edge and a dog-eats-dog world. A few make it, but more do not.
The problem created due to this is that the salesman is not always as experienced or particularly knowledgeable about the full functionality of his product – both benefits and shortfalls. In this case, we are definitely looking at the security world and not the salesman at Verimark. Consider the following – although you may feel that the latest version of the mop is something you couldn't imagine not owning before (how did I ever keep my floor clean before?), it does not mean life or death. But security does. Think about the importance and value of what we all in this industry actually do and the impact that we have; what a responsibility we really shoulder. Incorrect advice or solutions not properly thought through can have a tremendous impact and result in tragedy that could well have been prevented.
Listening and understanding
It needs to be understood that there are many dedicated salesmen in security that study, test and truly back their products and take pride in presenting you good solutions. We have had the pleasure on occasion with dealing with such individuals who really make an effort in creating an understanding what the capabilities of their products are and go the extra mile to assist us. This knowledge is then passed on to the end user via the in-depth security risk assessment. It is these companies that have taken the time, answered our questions and provided the relevant information as requested that make the sale at the end of the day. These are not the people that we are referring to. Let's call these the experts. They will understand the additional value that the risk assessor will bring to his company's table.
In this case, we are specifically looking at the novice who defines his inventory in terms of commission and a spec sheet that he has memorised, although he does not really understand the full functionality of his product at times. This salesman will tend to predetermine the solutions of a client prior to actually inspecting the site and usually this is done in terms of what he perceives the client to be able to comfortably afford. Many a time, we have encountered end users who are unhappy with a system they have recently installed because they feel the salesman simply didn't listen to the scope and what they wanted. Should an inspection be conducted at the property, this is more of a product assessment that a full security risk assessment, as problems and their consequent solutions are only viewed in terms of the salesman's inventory. He may choose not to inform the client of a security threat onsite because he does not have the necessary tools within his stock to remedy it.
Not guesswork
It needs to be understood that security is by no means guesswork. This is where the independently conducted security risk assessment becomes an extremely valuable tool. The first extensive phase of the assessment compromises of the actual investigation of the site. This includes not only the hardware, but various other facets that are intangible so as to identify all weaknesses within the physical security of the site. All this data is then audited and examined prior to the actual formulation of the workable options within the security plan.
At this point, the independent assessor actively researches the solutions and will consult with the experts from various supply, manufacture and installation companies. These experts will then advise the consultant as to which of their products, in terms of functionality, will remedy specific problem areas. The independent then carries this information over to the client in a complete security plan and the client then decides which items he is to purchase, upgrade or install. No commission or kickback is received by the independent risk consultant and the client contacts the expert directly to purchase his wares.
Everyone wins in this scenario. The client has received expert advice and the finest possible solutions for his specific security situation. Whether it is his home or his workplace, his property will be effectively secured and more resistant to crime. The expert has done his job well and given the assessor the best of his knowledge, which consequently results in a sale for his company. The consultant has ensured that his client's scope has been achieved and his client is now in control of his security as he has a better understanding of his risk. Together, the independent and the expert have reached their joint goal in security and very possibly have made a huge difference for that particular client, namely that of life and death.
For more information contact Alwinco, +27 (0)74 222 0284, dianne@alwinco.co.za, www.alwinco.co.za
Credit(s)
Further reading:
Stolen credentials on the Dark Web
October 2019 , Cyber Security, Security Services & Risk Management
Over 21 million credentials belonging to Fortune 500 companies, 16 million of which were compromised during the last 12 months, are up for sale.
Read more...
---
Stolen credentials on the Dark Web
October 2019 , Cyber Security, Security Services & Risk Management
Over 21 million credentials belonging to Fortune 500 companies, 16 million of which were compromised during the last 12 months, are up for sale.
Read more...
---
Vodacom and SAPS launch MySAPS mobile app
October 2019 , Security Services & Risk Management
Vodacom, in partnership with the South African Police Service, will empower citizens to contribute to their own safety as well as the safety of their communities through the newly launched MySAPS app.
Read more...
---
Enterprise security must change
October 2019 , Cyber Security, Security Services & Risk Management
The recent wave of cyberattacks against local banks has highlighted the importance of protecting data against malicious users.
Read more...
---
Drones improve risk management
October 2019 , Security Services & Risk Management
Indwe embraces drone technology to help improve risk management and optimise insurance.
Read more...
---
Body-worn cameras transforming security
October 2019 , CCTV, Surveillance & Remote Monitoring, Security Services & Risk Management
Police Service Northern Ireland now has over 7 000 officers using 2 500 cameras covering approximately 173 000 incidents each year.
Read more...
---
Protecting your customers' data
October 2019 , Training & Education, Security Services & Risk Management
Simon Murrell, head of development and executive director at BrandQuantum says companies need to protect their customers from identity theft and data breaches.
Read more...
---
Success lies in planning
November 2019, Vox Telecom , Security Services & Risk Management
A safe and smart city will only be successful if it is planned properly, if there is buy-in from all the stakeholders and if it is managed efficiently.
Read more...
---
Matching governance to context
November 2019, ContinuitySA , Security Services & Risk Management
When building resilience and planning for business continuity, take proportionality to heart, advises Michael Davies, CEO of ContinuitySA.
Read more...
---
Essential tips for a successful disaster recovery plan
November 2019 , Security Services & Risk Management
Arcserve Southern Africa offers six crucial steps necessary to design a successful disaster recovery (DR) plan.
Read more...
---