printer friendly version
Creating a unified approach to security
January 2016 Security Services & Risk Management, Education (Industry)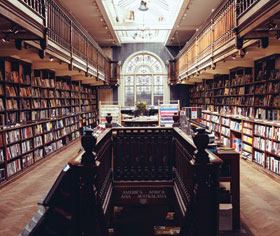 Universities, their staff and students experienced violence, abuse and intimidation in nearly 40 countries between January 2009 and February 2013, according to the report Institutional Autonomy and the Protection of Higher Education from Attack, commissioned by the Global Coalition to Protect Education from Attack (GCPEA).
There is no doubt that safe and secure campuses are better learning environments for students. Not only do they assist in the attraction and retention of highly qualified and competent faculty members and administrators, but they also help to prevent theft and vandalism, which in turn frees up funds for other initiatives.
Sadly, many tertiary educational facilities have no idea where to begin with an integrated and scalable security solution. In a report published in the Campus Safety Yearbook (2013) it was noted that 41% of survey respondents struggle with visitor management and 50% of the facilities cannot lock down more than 75% of their campuses. In addition, 39% said that their video surveillance systems are not integrated with physical access control and 33% have radio systems that cannot interoperate with the first responder's radio systems.
Jack Edery, CEO of Elvey, says that a sustainable security solution should consider all elements to prevent both theft and to moderate vandalism and violence from external and internal sources. The challenges are many, with the sheer size of most university campuses being top of the list. Add to this the daily influx of a variety of visitors, as well as controlling stadiums, cafeterias, on-campus residence facilities, event venues and parking garages, and the logistics clearly become an overriding issue.
Edery suggests a combination of security technologies that include perimeter surveillance and access control, licence plate recognition cameras, on-campus surveillance, access control into facilities – including lecture rooms, cafeterias, dorms/residences, libraries, IT rooms and administration blocks – intruder detection as well as fire monitoring and control. Critical to the success of these systems is that they can be upgraded with ease, can be integrated with each other for a unified solution and are linked to an incident response mechanism.
Elvey has adopted a best practice approach to campus security that aims to alleviate all potential risks. Synergistic technologies include intruder detection, access control, surveillance systems and fire control systems, with a number of hardwired and wireless options available for each specific application and client. Examples include the Impro portal system with its visitor portal abilities and integrated bio­metric units such as Suprema and Sagem. On the video surveillance side, Elvey places emphasis on Arecont HD IP cameras and the Cathexis monitoring backbone with video analytics capabilities.
Edery says that it is important to ensure that the technologies being supplied are complementary and able to work together as a total solution. In addition, educational facilities should select an installer or system integrator that has a definable track record backed by successful client references. The best approach to ensuring a sustainable security solution is for educational facilities to confer with management of other educational facilities where systems have been effectively implemented.
For more information contact Elvey Security Technologies, +27 (0)11 401 6700, [email protected], www.elvey.co.za
Credit(s)
Further reading:
Ajax solves security communication range issues
Elvey Security Technologies Perimeter Security, Alarms & Intruder Detection
A large casino situated in Polokwane required an upgrade of its security system to cater to the needs of the multi-storey building, including reliable wireless communications.
Read more...
---
Obscure Technologies adds OneTrust to portfolio
Security Services & Risk Management
Cybersecurity specialist Obscure Technologies has announced the formation of a strategic alliance with OneTrust, a provider of Trust Intelligence.
Read more...
---
Three ways to prevent non-delivery
Security Services & Risk Management
By using an escrow platform, you can pay for the item, but the funds are held in a trust account until you receive the item and are happy it's what you ordered.
Read more...
---
Look before you leap into a back-up power solution
Editor's Choice Security Services & Risk Management
Before you rush into purchasing a back-up power solution, you need to take a considered and long-term view of how to get yourself as close to grid independence as possible.
Read more...
---
The house wins with Ajax
Elvey Security Technologies Perimeter Security, Alarms & Intruder Detection Entertainment and Hospitality (Industry)
One of the largest hotel-and-casino complexes in South Africa's North West province needed to increase security on its perimeter, but due to the sheer extent of the site, it was deemed extremely difficult ...
Read more...
---
All-mobile people management solution with facial recognition
Editor's Choice Integrated Solutions Security Services & Risk Management Products
The new mobile Incident Desk People Management platform with facial recognition combines identification data on suppliers, staff, sub-contractors and even people on watch lists, for less than the cost of traditional service management tools.
Read more...
---
Passion, drive and hard work
Technews Publishing Editor's Choice CCTV, Surveillance & Remote Monitoring Security Services & Risk Management
Colleen Glaeser is a leader in the security market, having made her mark in the male-dominated security industry through determination and hard work, along with a vision of making the world a safer place.
Read more...
---
Are you your insider threat?
Technews Publishing Editor's Choice Security Services & Risk Management Commercial (Industry)
Insider threats are a critical aspect of risk management today, but what happens when it is the owner of the company acting fraudulently and making sure none of his staff can catch him?
Read more...
---
Trackforce Valiant acquires TrackTik Software
News Integrated Solutions Security Services & Risk Management
Trackforce Valiant, a provider of security workforce management solutions, announced the acquisition of TrackTik Software, a cloud-based security workforce management provider.
Read more...
---
Minimise the cost and impact of protest activity
Thorburn Security Solutions Security Services & Risk Management Industrial (Industry)
Strikes and protest actions are common in South Africa and businesses need to prepare for the worst while working for the best outcome that benefits all parties.
Read more...
---