printer friendly version
How to keep your business safe during a blackout
August 2015 Editor's Choice, Security Services & Risk Management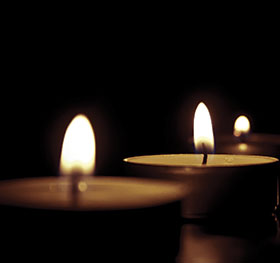 Our reliance on electricity becomes most apparent when it is gone. In particular, many safety systems are largely reliant on power and become less effective when there isn't any.
As South Africa faces a future of erratic power supply and regular load shedding from state-owned power utility Eskom, businesses have to implement back up security plans and processes to stay safe.
The load shedding schedules provided by Eskom offer an opportunity to predict, to some degree, when loss of power will occur and allow businesses to implement their backup plans.
Cash services and solutions company SBV Services' risk manager, Dean van der Merwe, says it is important for businesses to draw up a list of priorities and to plan for blackout scenarios. Good planning includes a detailed list of what systems, such as perimeter security or access control, need to be kept running when the power is off. Business owners need to also be mindful that some security features will have to be forgone to maintain other, more critical, security points, or to keep their businesses functioning.
An important question for business owners to ask is "What is it going to cost to run the business with no power, and what are the potential losses?" If a business runs at a loss during down times, it may be wiser to close during these periods.
It is also necessary to weigh up the balance between keeping core business equipment, such as refrigeration and payment systems, running off backup power, and redirecting limited backup power resources to keeping 'opening hours' security systems functioning. It may be prudent to revert to temporarily closing so that only after-hours security systems need be in place and businesses' assets are well kept, to allow for continued operating when the power returns.
External services that are also affected by outages might have a run-on impact on a business. These services could include water or sewerage supply and management and other health and safety features that could affect the physical safety of employees, such as externally supplied lighting sources.
One of the first things businesses need to do when faced with impending electricity outages is to investigate and acquire backup power. The most common form of backup power is a generator.
But generators themselves carry certain risk factors and need to be well managed to offer effective alternative power supply. They should be regularly serviced and tested by being run for 20 minutes every two weeks. In winter in particular, it might be difficult to start a generator and businesses should ensure that a generator's battery is always fully charged.
From a health and safety perspective, generators should be installed by a qualified and reputable service provider, and the storage of fuel supplies to run the generator need to be managed correctly.
There are also different kinds of generators available and business owners should ensure that they have the right size and type of generator for their business. It is also important to install an automatic volt generator to prevent a sudden surge of power from affecting appliances and equipment.
SBV's consequence manager Ernst Verster says that when helping a company understand and protect itself against risk, SBV uses three spheres of assessment. These are; physical risk, human risk and variable risk.
Physical risk
A physical risk assessment should focus on a business premises, location and access. The type of location of a business, whether it is isolated or, for example, in a mall in close proximity to other businesses, will affect its vulnerability when there is no power. In addition, factors such as the amount of artificial lighting required to give sufficient visibility to detect threats will vary in different locations.
Entrance and exit points are also key physical locations that need to be well managed in the event of a loss of power. Van der Merwe says that these points are particularity vulnerable as most businesses, particularly in retail, design their entrances to create easy access for customers. When there is no electricity, it may be prudent to assign additional personnel to entrances and exits.
If manpower is stretched and there are not enough people available to assist with access points, businesses can consider using some of their backup power supply to keep monitoring tools, such as CCTV running during blackouts.
Most alarm systems are also designed to assist with after hours access control. Businesses should check that all backup batteries on alarm equipment are tested and in good working order on a regular basis. This will ensure that alarms go off as intended in an emergency and that armed response is signalled. This caution also extends to electric fences and gates. If there is a limited backup power supply, business owners need to decide which physical security systems can be decreased or alternated to manual or manned resources when there is no electricity.
A more permanent adjustment to mitigate physical risk for retailers in particular is to redesign their store layouts so that high-value items are not in high-risk, low visibility areas in the store.
Human risk
In addition to ensuring the physical safety of employees by establishing sufficient lighting during power outages, the human risk for businesses extends to people who intend to commit a crime or who take advantage of a business' vulnerability during such instances.
Some of the ways businesses can mitigate risk in this area are to implement searches and physical signing in and out for staff and suppliers that access the businesses during the blackout period.
Alternatively, as mentioned, backup power can be used to maintain security systems such as CCTV. However, these solutions can have limited success and a longer term and more effective approach is to ensure that staff are well vetted and are assessed for their security risk before they are hired.
For more information contact SBV, +27 (0)11 283 2294, flaviadc@sbv.co.za, www.sbv.co.za
Further reading:
Social media and intelligence-led surveillance
July 2019, Leaderware , Editor's Choice, Integrated Solutions, Security Services & Risk Management
Social media has become a major feature of most people's lives in the last few years and they can be invaluable as a source of information for companies and security organisations.
Read more...
---
The 4th Industrial Revolution
July 2019, Wolfpack Information Risk , Editor's Choice, Cyber Security, Security Services & Risk Management, Industrial (Industry)
Most major industries have turned to and are reliant on technology to run their operations. This is a time of great promise, but also one of frightening peril.
Read more...
---
Data protection more challenging
July 2019 , Editor's Choice, IT infrastructure
The number of businesses unable to recover data after an incident nearly doubled from 2016, according to the Global Data Protection Index surveying 2 200 IT decision makers from 18 countries.
Read more...
---
Cyber-attacks target operational technology
July 2019 , Editor's Choice, Cyber Security, Industrial (Industry)
Focus on operational technology security increasing as around 74% of OT organisations come under attack in the past year, finds a new Fortinet report.
Read more...
---
Fear of the unknown
July 2019, Kaspersky Lab , Cyber Security, Security Services & Risk Management
Fear of the unknown: while there's still interest in cryptocurrencies, just 19% locally understand how they work.
Read more...
---
Ingo Mutinelli moves to IDEMIA
July 2019, Technews Publishing, IDEMIA , Editor's Choice, News
IDEMIA, the security and identity management company has announced that Ingo Mutinelli will be taking on the post of regional sales director for the southern Africa region.
Read more...
---
Residential Estate Security Conference 2019: Integrating man and machine for effective security and operations
July 2019, Technews Publishing , Editor's Choice, News, Residential Estate (Industry), Conferences & Events
The Residential Estate Security Conference 2019 will delve into how estates and their service providers can better integrate man and machine for more effective security and operations.
Read more...
---
Milestone appoints new VP for research and development
July 2019, Milestone Systems , Editor's Choice, CCTV, Surveillance & Remote Monitoring, News
Milestone Systems has appointed Tom Bjerre as its new VP for research and development. He will oversee planning, development, testing and release of Milestone Systems' video management software.
Read more...
---
Johnson Controls launches Technology Contracting in Africa
July 2019, Johnson Controls , Editor's Choice, News, Security Services & Risk Management
To address the growing challenge of planning, integrating and maintaining a multitude of different, highly connected systems, Johnson Controls is launching Technology Contracting in Africa.
Read more...
---
A new method for data destruction
July 2019 , News, Security Services & Risk Management
Xperien is now able to professionally erase data on retired IT assets in compliance with the Protection of Personal Information Act (PoPIA).
Read more...
---