printer friendly version
Making systems earn their pay
August 2015
Integrated Solutions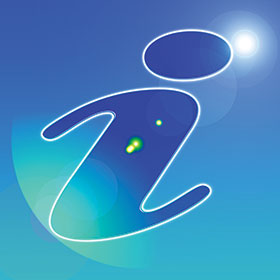 The honeymoon period for PSIMs has come and gone. Clients have enjoyed the hype of 'unification' and 'system convergence', have paid the overpriced invoices, and learnt in the process. The tolerance for gaudy advertising and glib sales promises have waned, and the market now demands the features that it was promised. It is time for the management system industry to put up, or move on.
The solution is not as simple as some engineers would think: simply ensure that we implement everything we've promised. The market now demands more, as it always does, and the power of a system is no longer defined by how easily it integrates cameras into a single front-end, or how fast it escalates any alarms it has received. Clients now want to use their expensive PSIMs and integrated solutions in more areas than just security, and these systems now have to influence the bottom line.
The expectation is that the versatility and future-proofing properties of the procured systems will allow their use in areas such as operations, logistics and shared services. The client now expects the sales consultant to understand their business case, and to understand that the client's security operations may often be a secondary aspect of their enterprise.
A guarding company is a labour broker with serious service level management challenges. Should a guard not muster on site at the correct time, it not only presents a breach in site security, it is also a failure in service delivery that may result in penalties applied to the associated contract.
The client's logic, in this case, is quite clear: if you can show me my guard's positions on a map, surely you can warn me if a guard's blip does not go active within the required time slot? In doing so the PSIM not only fulfilled its security mandate, it also saved the client a hefty deduction on an already thin margin.
What value for what cost?
The new client expectations may be viewed as unfair by the market servicing both security and security systems, but it is unfortunately a reality of dealing in this market. The offering listed on a tender is just that much more attractive if it includes practical, real-world impact on client profitability, as opposed to a long list of integrated camera brands, or a register of biometric protocols that will never ever be bought by the client's security manager in any case. The technology no longer warrants the price tag, and the only way to get the sale is to offer more value, and value that is useful to the client.
Clients will often pay if the perceived value supports the quoted price, but only if the value received exceeds the expected specification. Your software offers an interactive map interface that plots device movements, signals and statuses? Add the ability to also display service levels achieved per managed site, or expected billable hours per month, and suddenly the sales or finance manager is willing to contribute to the security manager's budget for the procurement of your software. Allow him to plot the OPEX per site based on job cards and he will probably buy the complete system himself.
The major obstacle with this new wave is not the ability to offer additional, useful value, but rather the engineering involved in these solutions. It is obvious that the systems involved are no longer simple plug-and-play, extensive business analysis and system customisation may be involved to guarantee a system that the client will accept.
This concept is not a new one, as might be expected: this has been standard practice in sister industries such as finance and information technology for years. The application of basic management principles such as system development life cycles, or project and change management, may not have been part of the traditional security project, but the sophistication of security deployments have necessitated the learning of these skills.
Real solutions
If the PSIM market wants to become more entrenched with the client, and offer values beyond the basic operation of a secured environment, the market will have to expand its skillsets and test the boundaries of its ­appetite for solution provision. It is also important to understand the extent of what your PSIM offers. It is dangerous to, for instance, offer vehicle routing features to a cash-in-transit client, if your solution is incapable of interfacing with mapping software, or even tracking the client's vehicles. Clients will encounter PSIM offerings where the promise will exceed the payload, but the market has a gift for identifying and segregating problem providers.
Another tendency that will definitely surface is the alliance of PSIM providers with more widely skilled companies, such as information technology service providers. This form of business alignment will empower the PSIM industry with the skills required to address the value needs of their clients, without the need to acquire non line-of-business skills and resources. The result is still a win for the client, as their needs are addressed whether the solution was provided by a single service provider or a well-aligned consortium.
It is safe to assume that the PSIM market will continue to change and adapt to client needs as these clients become more aware of what this powerful technology has to offer. It is in the nature of PSIMs to be flexible, and this flexibility comes at an applied tax that clients will exploit with greater pressure. The positive spin to this is however that that PSIM will be firmly established as a useful, value-for-money technology that offer true impact on the client's bottom line, with offerings that always exceed expectation, and as such become one of the few services that clients will invest in with less and less resistance.
As mentioned earlier, the honeymoon has passed, and it is time for PSIM to honour the pre-nup and produce the goods. Fortunately the marriage was a good match, and clients can expect delivery from the systems they have invested in a manner that will have true business impact.
For more information contact InfinIT, +27 (0)12 665 1152, gerhard@infinitbis.co.za, www.infinitbis.co.za
Further reading:
Building a nervous system for smart cities
Issue 1 2020, Pinnacle Instruments SA , Integrated Solutions
Build a central nervous system for smart cities, by employing real-time situation reporting and analysis that unites the powers of cloud computing, AI, IoT and big data.
Read more...
---
The secret to 5G security? Turn the network into a sensor
Issue 1 2020 , Integrated Solutions
We are about to make the leap from being a civilisation that uses networks to one that runs on them in a fundamental and inextricable way.
Read more...
---
The move to services and RMR
Issue 1 2020, Merchant West, G4S South Africa, Technews Publishing , Integrated Solutions
Project work used to be the staple diet for system integrators, but that was before the services model changed the way businesses buy and use their security systems.
Read more...
---
Global security industry adopts servistisation models
Issue 1 2020 , Integrated Solutions
New as-a-service business models are gaining traction because they reduce capital expenditure and cost of ownership, finds Frost & Sullivan.
Read more...
---
Looking ahead with mobile access technologies
Access & Identity Management Handbook 2020, Technews Publishing, HID Global, dormakaba South Africa, Salto Systems Africa, Suprema, Gallagher , Access Control & Identity Management, Integrated Solutions
Given the broad use of smartphones around the world and the numerous technologies packed into these devices, it was only a matter of time before the access control industry developed technology that would ...
Read more...
---
Scalable access solution
Access & Identity Management Handbook 2020 , Access Control & Identity Management, Integrated Solutions
Bosch Building Technologies makes access management simple, scalable and always available with Access Management System 2.0.
Read more...
---
Securing perimeters of secure locations
November 2019, Axis Communications SA, Modular Communications, Hikvision South Africa, Nemtek Electric Fencing Products, Technews Publishing, Stafix , Government and Parastatal (Industry), Perimeter Security, Alarms & Intruder Detection, Integrated Solutions
Hi-Tech Security Solutions asked a number of companies offering perimeter security solutions for their insights into protecting the boundaries of national key points.
Read more...
---
The safe city and its need for interoperability
November 2019 , Integrated Solutions, CCTV, Surveillance & Remote Monitoring
Interoperability continues to present one of the greatest challenges, particularly with video management systems, video recording devices and cameras.
Read more...
---
Analytics-driven solutions for smart infrastructure
November 2019, Bosch Building Technologies , Integrated Solutions
Video analytics technology can bring intelligence to infrastructure by delivering solutions for traffic flow, improved safety, smart parking, and data collection.
Read more...
---
A platform approach to innovation and value
CCTV Handbook 2019, Technews Publishing , Editor's Choice, CCTV, Surveillance & Remote Monitoring, Integrated Solutions, IT infrastructure
Moving to the platform model of doing business holds tremendous advantages for end users and smaller developers, but also for the whole technology supply chain.
Read more...
---