printer friendly version
Complete solution for three KZN schools
July 2015 CCTV, Surveillance & Remote Monitoring, Cyber Security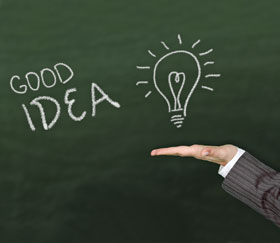 A long record of successfully implemented MiRO wireless solutions across a number of installations undertaken by Netelligent Consulting CC resulted in the award of turnkey contracts for three of Durban's leading schools – Danville Park Girls' High School, Westville Girls' High School and Westville Boys' High School.
In all three instances it was important to ensure that staff, clients and students have uninterrupted Internet access, Wi-Fi hotspots as well as a wireless security system and VoIP telephony solution on site. This solution entailed the implementation of a variety of wireless technologies from MiRO. The Netelligent team deployed a range of MiRO products (combining Ubiquiti, MikroTik, Vivotek, Sunell and Grandstream) to deliver on this requirement.
Ubiquiti UniFi solutions are used extensively throughout all three schools, with approximately 40 access points at Westville Boys' High School alone. These are from the UniFi Outdoor, AP-LR and AP-PRO ranges and are powered using managed Ubiquiti TOUGHSwitches for passive PoE (Power over Ethernet). The school has approximately 1800 pupils with the wireless network serving on average 1200-1400 devices on a daily basis. Ubiquiti's VLAN capabilities in the UniFi product were used to create separate networks for staff, students and guests.
Netelligent elected to deploy Grandstream products due to their superior features. Each product chosen is considered best fit in the particular application and provides superior telephony benefits, coupled with uncompromising technical advisory backup. The proposed VoIP solution offered significant benefits to the school including ease of deployment, superior HD audio quality, a high level of manageability and reporting, and high scalability. A total of 64 phones were deployed by the Netelligent team, using a combination of POE switches for power, and FreePBX for the central PBX administration.
Danville Park Girls' High School's employs a BYOD policy and works to integrate tablet devices into lessons. Netelligent has developed several proprietary LAN and intranet technologies to support this strategy. A system of MikroTik routers is used to manage the school's two fibre-based Internet connections, allowing for quality of service, firewalling, VPN and content filtration.
Neil Skea of Netelligent notes that the combination of MikroTik and Ubiquiti technologies allows a high degree of flexibility and provides a reliable, scalable solution at a lower price point than alternatives. The savings allowed the school to invest in other important aspects of the ICT strategy, including support and reliable Internet connectivity.
Sean Parker, branch manager of MiRO Durban, says that Westville Girls' High School has a total of 30 Ubiquiti UniFi wireless access points. Coverage is provided campus-wide with provision of access to staff, students and guests. The school also makes use of MikroTik technologies at the gateway, and leans heavily on Grandstream products for the voice services on the network. Westville Girls' High School has a highly converged network, with video, voice and data all integrated on one platform.
Skea says that the 40-phone solution that was implemented at Westville Girls' High School two years ago has provided a strong return on investment through a reduction in call costs, maintenance and through ease of deployment through leveraging the school's ubiquitous IP backbone.
All routing to the Neotel fibre network at the three schools is via MiRO's MikroTik platform. In addition to providing the schools with superior VoIP and data connectivity, Netelligent has also deployed a number of wireless IP surveillance cameras from MiRO at Westville Boys' High School and Westville Girls' High School. A combination of Vivotek and Sunell cameras, together with MiRO's Milestone platform were used to completely overhaul surveillance at both schools.
"It is very important to us as technology solution providers that the products we select are able to perform according to specification and are able to provide outstanding customer experiences. Our reputation is based on uncompromising quality and service delivery. Our motto 'Working IT, Living IT, Loving IT' defines how we approach everything we do. We value our relationship with MiRO and believe that our strong partnership allows us to deliver on our promise of great service to our customers," Skea concludes.
For more information contact MiRO distribution, 086 123 MIRO, [email protected], www.miro.co.za
Credit(s)
Further reading:
Smart car parking solution eases traffic flow
Dahua Technology South Africa CCTV, Surveillance & Remote Monitoring Integrated Solutions Products
Ethiopia's first smart parking lot, designed to improve traffic flow and management efficiency, has been built and installed using Dahua Technology's smart parking solutions.
Read more...
---
VMS 7.2 supports the investigation process and adds cloud capabilities
CCTV, Surveillance & Remote Monitoring Integrated Solutions Products
Qognify has launched the second release of its VMS, including extended support for body-worn video, additional functionalities to support investigations, and a new web client architecture. VMS 7.2 addresses the increasing use of body-worn video (BWV) across many sectors.
Read more...
---
The future of AIoT
Hikvision South Africa News CCTV, Surveillance & Remote Monitoring
Hikvision hosted its 2022 Shaping Intelligence Summit in Bali, Indonesia, on 29-30 November, where the company, its customers, and technology and solution partners, looked into the future of AIoT and explored paths to shared success.
Read more...
---
Sasol ensures Zero Trust for SAP financials with bioLock
Technews Publishing Editor's Choice Cyber Security Security Services & Risk Management
Multi-factor authentication, including biometrics, for SAP Financials from realtime North America prevents financial compliance avoidance for Sasol.
Read more...
---
A comprehensive video solution for retail
LD Africa Retail (Industry) CCTV, Surveillance & Remote Monitoring Products
Retail Intellect is a comprehensive, flexible solution for retailers that matches technologies to ensure point-of-sale safety and security with video analytics.
Read more...
---
Understanding customers better using AI
Secutel Technologies Retail (Industry) CCTV, Surveillance & Remote Monitoring Products
With in-store analytics of consumer behaviour, retailers can improve store performance and boost the productivity of their business.
Read more...
---
Benefits beyond just security
CCTV, Surveillance & Remote Monitoring
Store cameras are boosting customer experience and sales, as well as preventing losses, finds market research e-book from IDIS.
Read more...
---
Accelerating your Zero Trust journey in manufacturing
IT infrastructure Cyber Security Industrial (Industry)
Francois van Hirtum, CTO of Obscure Technologies, advises manufacturers on a strategic approach to safeguarding their businesses against cyber breaches.
Read more...
---
Cyber resilience is more than cybersecurity
Technews Publishing Editor's Choice Cyber Security Integrated Solutions IT infrastructure
Hi-Tech Security Solutions held a round-table discussion focusing on cyber resilience and found that while the resilience discipline includes cybersecurity, it also goes much further.
Read more...
---
Hikvision unveils first 'True 8K' NVRs
Hikvision South Africa CCTV, Surveillance & Remote Monitoring Products
The new M-Series NVRs can be used with a host of Hikvision cameras, and are ideal for environments where a wide field of view and extremely high image resolution are needed.
Read more...
---