printer friendly version
Benefits of video alarm verification
July 2015 Perimeter Security, Alarms & Intruder Detection, CCTV, Surveillance & Remote Monitoring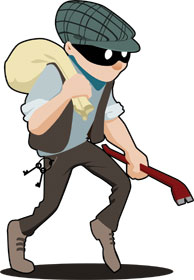 If you haven't already observed, the alarm industry is in the midst of a major transition, driven by the steam-rolling force of affordable IP video cameras and broadband Internet technology offering new dimensions in this conservative industry.
Video verification has grown in popularity due in part to false alarm reduction efforts. However, video verification provides benefits well beyond reducing false alarms. A wide range of stakeholders now benefit from video alarm verification, including home and business owners, law enforcement agencies, monitoring stations and insurance companies.
Benefits of video alarm verification
False alarms account for approximately 90% of all alarm events. Monitoring stations and law enforcement officials spend a significant amount of time and resources responding to such events. Some countries such as the UK, Spain and Chile have regulations in effect that make alarm verification mandatory to generate police response.
Historically, it has been cost prohibitive to employ video verification as it required expensive video equipment and tedious integration. Furthermore, when monitoring station operators viewed live video of the premises, the activity being viewed did not coincide with the alarm event.
Today's technology allows video clips and snapshots associated with an incoming alarm event to be sent to the monitoring stations, and if requested, simultaneously to the smartphone of the home or business owner. This process allows the monitoring station operator to visually verify the alarm event and determine who or what caused it – before making the decision to dispatch the police.
The result is improved police or armed guarding response delivering more efficient security. With video alarm verification, law enforcement can deploy resources more effectively, increase apprehension rate and achieve better situational awareness and safety for first responders.
Video verification is now the most popular additional option on alarm systems, a fundamental change within the alarm business. Alarm business recurring monthly revenue (RMR) is based on alarm system monitoring, and video verification is the natural progression as it becomes more affordable. Adding video verification is an upgrade like interactive services, additional security devices, or maintenance. It is also clearly an opportunity to add RMR to new and existing accounts.
Taking responsibility end to end
Risco Group has recognised that a superior and robust video verification solution can only be achieved by making sure that the hardware, software, and peripheral devices are tightly controlled and knitted together. The Risco ecosystem – a Risco intrusion alarm system with Risco IP cameras connected and controlled by Risco Cloud and the iRisco smartphone app – allows superior customer experience, simpler installation, and smoother syncing of video and alarm events.
An example of the superior customer experience enabled by Risco's end-to-end responsibility for the solution is the video and image flow in event of an alarm:
• Even though Risco IP cameras record a full HD video clip of pre and post-alarm footage, the images initially displayed to the monitoring station operator upon alarm are extracted images of the alarm event from this video clip. These images allow monitoring station operators to make a quick decision if an intruder is present with a single glance at their screen, without reviewing and searching through a 20-30 second video clip in order to decide if an event is a crime in progress.
• The full HD video clip is of course seamlessly available for deeper analysis at any time by double clicking any extracted image of the event.
• Full HD video look-in to the Risco IP cameras on premises is also seamlessly accessible to authorised personnel immediately following an alarm event.
Two-way audio using the IP camera provides an additional dimension of verification and remote management.
In conclusion, video verification of alarms is moving into the mainstream at an accelerated pace. Monitoring stations would be well advised to embrace video verification due to the added RMR it offers and due to the benefits for all stakeholders; home and business owners, law enforcement agencies and insurance companies. Those that opt out will in all probability be left behind by the competition. Selecting the right video verification partner, one that offers a robust and affordable end-to-end solution and the experience to assist in all implementation steps, is critical to the commercial success of video verification in the monitoring station.
Credit(s)
Further reading:
Olarm product highlights for 2022
Olarm Perimeter Security, Alarms & Intruder Detection Products
Olarm rapidly expanded its ecosystem in 2022 with several new products, the launch of its training academy, and a presence in Gauteng.
Read more...
---
Smart home security
Olarm Smart Home Automation Perimeter Security, Alarms & Intruder Detection Products
The applied use of smart technology within the Olarm ecosystem, through smart features coupled with existing systems, extends the benefits of technology into different spheres.
Read more...
---
The future of AIoT
Hikvision South Africa News CCTV, Surveillance & Remote Monitoring
Hikvision hosted its 2022 Shaping Intelligence Summit in Bali, Indonesia, on 29-30 November, where the company, its customers, and technology and solution partners, looked into the future of AIoT and explored paths to shared success.
Read more...
---
Be cautious when receiving deliveries at home
News Perimeter Security, Alarms & Intruder Detection Security Services & Risk Management
Community reports of residents being held up at their gate when collecting fast food deliveries at home are once again surfacing.
Read more...
---
Banks move to lithium battery technology for intruder systems
Uniross Batteries Perimeter Security, Alarms & Intruder Detection
With advances in battery technology, lithium batteries now include a built-in Battery Management System (BMS) to monitor the battery and shut it down should there be a risk of a failure or overheating.
Read more...
---
Future-proofed intrusion detection for retail
Elvey Security Technologies Retail (Industry) Perimeter Security, Alarms & Intruder Detection Products
One of the ongoing challenges that has faced retailers during their adoption of security technology is the issues caused by non-standardisation of technology.
Read more...
---
A comprehensive video solution for retail
LD Africa Retail (Industry) CCTV, Surveillance & Remote Monitoring Products
Retail Intellect is a comprehensive, flexible solution for retailers that matches technologies to ensure point-of-sale safety and security with video analytics.
Read more...
---
Understanding customers better using AI
Secutel Technologies Retail (Industry) CCTV, Surveillance & Remote Monitoring Products
With in-store analytics of consumer behaviour, retailers can improve store performance and boost the productivity of their business.
Read more...
---
Johnson Controls releases IQ4
Perimeter Security, Alarms & Intruder Detection Integrated Solutions
New lower cost panel leverages Qolsys IQ Platform targeting residential, SMB, builder, MDU/multi-family and wellness market segments.
Read more...
---
The false alarm that's costing money
Guardian Eye Perimeter Security, Alarms & Intruder Detection
Property safety is often a litany of false alarms and fake threats that take up time, cost money and test patience, but it doesn't have to be that way thanks to modern technology
Read more...
---