printer friendly version
Integrated end-to-end solutions
July 2015
Integrated Solutions
BT-SA is a technology systems integrator that started as a network cabling and wireless solutions provider. The company has grown into a full-service provider that is now able to install and maintain all aspects of a data centre, from cabling to air conditioning, building management and security.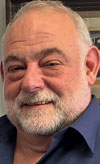 Dewald Burger, senior manager of the wireless, security and fire division.
Dewald Burger, senior manager of the wireless, security and fire division says BT-SA's move from IT into the security market was a natural progression for the company. The security world is migrating to IP networking, creating a growing market for integrators able to provide turnkey solutions.
Although BT-SA has provided security installations in the past, it has now launched a division focused on this market. Burger's division is able to install and maintain complete solutions, or it can service only the security portion of a company's infrastructure. An example of this is a government installation where BTSA has a strict service-level agreement (SLA) to manage the organisation's fire panels, CCTV and access control systems.
BT-SA marketing manager, Elsie Potgieter, adds that while there are specific divisions in BT-SA, the company works as a unit to deliver a seamless experience to the customer. For example, the company has the skills to deliver a full data centre, from the bricks and mortar to the electricity, cabinets, raised flooring, suspended ceiling, precision cooling, environmental monitoring, fire detection and suppression, CCTV and access control.
Quality products and installation
And while BT-SA has a number of specialists on its technical team, Burger explains that training is a constant focus of the company to ensure its technicians are able to handle the latest technologies effectively. The result of this educational approach is that every team member is able to multitask and handle different elements of a security installation professionally.
Currently BT-SA offers the following security services:
• All cabling requirements: Whether wired copper or fibre networks or wireless connectivity.
• CCTV solutions: Analogue and high-definition analogue solutions over coaxial cabling, as well as the latest IP solutions. BT-SA also provides video analytics solutions covering a range of functionality, including tamper detection, masking, motion detection, tripwire alerts, licence plate recognition, face recognition, object tracking, people counting etc.
• Access control: Access control systems from gates and turnstiles, through to PIN and proximity card readers as well as biometric solutions.
• Intrusion detection: Building protection via thermal, ultrasonic, microwave, photoelectric, gas and vibration sensors, as well as perimeter solutions including physical and electric fencing and/or optical, fibre optic, microwave and thermal intrusion detection.
• Fire detection and protection: These are designed according to client requirements, making use of the latest proven technologies, installed by qualified technicians.
With all its installations, BT-SA offers business specific maintenance plans. This means clients can opt for a support plan that fits their budgets and their business's needs. Burger explains that this can range from 24-hour standby support or a best-effort response to problems. The company also offers SLAs which see it maintaining and servicing equipment at regular intervals to ensure that everything is running at optimal capacity, avoiding unexpected surprises in terms of repairs or unplanned downtime.
Looking ahead at where his division of BT-SA is likely to focus in future, Burger says that intelligence is becoming a differentiating factor in the security market. The intelligence built into the latest high-level IP cameras will change the way the industry operates in future. For example, he relates features such as accurate gender and age recognition capabilities, facial recognition and heat map generation as some of the newer intelligence capabilities available.
At the same time, Burger notes that these amazing technologies require the appropriate infrastructure if they are to deliver value to a business. This is where BT-SA comes in as it can deliver the best infrastructure their client requires and maintain the whole solution – from cables to cameras and everything in between.
For more information contact Dewald Burger, BT-SA, +27 (0)11 314 0601, [email protected], www.bt-sa.co.za
Further reading:
Smart car parking solution eases traffic flow
Dahua Technology South Africa CCTV, Surveillance & Remote Monitoring Integrated Solutions Products
Ethiopia's first smart parking lot, designed to improve traffic flow and management efficiency, has been built and installed using Dahua Technology's smart parking solutions.
Read more...
---
VMS 7.2 supports the investigation process and adds cloud capabilities
CCTV, Surveillance & Remote Monitoring Integrated Solutions Products
Qognify has launched the second release of its VMS, including extended support for body-worn video, additional functionalities to support investigations, and a new web client architecture. VMS 7.2 addresses the increasing use of body-worn video (BWV) across many sectors.
Read more...
---
Hytera and KZN Police Service roll out digital call handling system
Government and Parastatal (Industry) Asset Management, EAS, RFID Integrated Solutions
Hytera Communications announced that the municipality of Ray Nkonyeni in the KwaZulu-Natal province of South Africa is now using its digital call handling system for the reporting and recording of crimes.
Read more...
---
Cyber resilience is more than cybersecurity
Technews Publishing Editor's Choice Cyber Security Integrated Solutions IT infrastructure
Hi-Tech Security Solutions held a round-table discussion focusing on cyber resilience and found that while the resilience discipline includes cybersecurity, it also goes much further.
Read more...
---
Johnson Controls releases IQ4
Perimeter Security, Alarms & Intruder Detection Integrated Solutions
New lower cost panel leverages Qolsys IQ Platform targeting residential, SMB, builder, MDU/multi-family and wellness market segments.
Read more...
---
SuperVision biometric access control
Integrated Solutions Access Control & Identity Management Products
SuperVision is a time & attendance (T&A) biometric access control system Fourier IT has been developing and enhancing for 18 years.
Read more...
---
Shift to online driving retail transformation
Retail (Industry) Integrated Solutions
There is a growing demand from retail for an end-to-end solution that helps their digitisation process, integrating finance, procurement, warehouse management, pricing, stock management, point of sale and more.
Read more...
---
AI in video analytics
CCTV, Surveillance & Remote Monitoring Integrated Solutions
AI (artificial intelligence), has been developed and debated ever since the first computers were invented, and while the most revolutionary incarnations are not yet here, AI-based technologies are widely used today.
Read more...
---
Complete solutions, delivering complete protection
Gallagher Access Control & Identity Management Integrated Solutions Commercial (Industry)
The recent release by Gallagher of Command Centre v8.80 and Command Centre Web enables all organisations to make security easier, faster and more efficient.
Read more...
---
Cathexis demonstrates its 'effective innovation'
Cathexis Technologies Technews Publishing Editor's Choice CCTV, Surveillance & Remote Monitoring News Integrated Solutions
Cathexis Africa recently held a roadshow with a stop in Johannesburg where Hi-Tech Security Solutions was invited to attend, along with many of the company's partners and users.
Read more...
---