printer friendly version
Securing security equipment
June 2015 Security Services & Risk Management, Integrated Solutions
The greatest threat businesses face in South Africa today is not competition, but the ability to continue operations. Eskom's unfortunate lack of capacity affects everyone from small businesses to the largest enterprises. The only solution to the problem is to take power management into one's own hands to cater for Eskom's failures.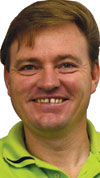 Zane Greeff
But while we're looking at business systems – a critical component of power management – what about securing your security equipment? Hi-Tech Security Solutions asked Zane Greeff, technical director at Elvey Security Technologies to elaborate.
Hi-Tech Security Solutions: Is it common to have backup power plans for security equipment?
Greeff: Other than the backup battery, which is supplied with every alarm panel, unfortunately there is no plan or requirement. SAIDSA in their bylaw (which is being questioned currently), has a required 6-hour backup time if/when there is a power failure. For CCTV and access type installations, this is stipulated by customer or the installer plugs the equipment into the building's clean power (or UPS).
HSS: What are the best options for keeping security equipment going when Eskom fails? Will it be the usual, UPS or generator, or are there other alternatives?
Greeff: We supply many different options. For alarm control equipment we supply a solution based on how many hours backup is required and generally based on a backup battery (or many batteries) solution. We supply a battery extender (5 amp PSU) power supply with deep cycle 17 amp/h battery to prolong the battery backup time of the typical alarm system. A key feature of this battery extender is to support a quick charge in the event of another power failure after let's say a 4-hour load shedding period.
The norm for CCTV is that either a UPS and/or a generator is provided as the typical equipment requires a 220 V supply. We also supply solar solutions / inverters for this, budget dependent. Access control systems have their own power at the door (battery size dependent) and the main controller could run off its own UPS or the building's clean power if this is a requirement.
HSS: Is PoE a good solution? Assuming your IT switches etc. have their own generator/UPS power? How much additional power should one cater for if your security cameras (for example) are using PoE?
Greeff: This is fully dependent on the current usage of that system and the backup time required by the customer. What POE offers, however, is a better managed supply articulation being 'looked after' by the IT department ie at the switch / servers etc.
HSS: How does one calculate what backup power you need for your security systems in general?
Greeff: The norm is to take the required backup time and multiply by the systems maximum current draw, then add a 20% safety buffer which equates to the Amp / hours at a particular voltage (220 or 12 V). With applications where inverters or a UPS is being used – the efficiency of the unit needs to be considered.
HSS: How does one decide which systems to provide backup power for?
Greeff: One would look at what is considered a high risk and at crucial areas, and how this is being monitored. Eg keep the alarm up for as long as possible, but only monitor key cameras around the property in the event of any incidents.
Credit(s)
Further reading:
Is security prepared to combat Coronavirus
Issue 1 2020 , Security Services & Risk Management
No-one knows if the Coronavirus could turn into a pandemic, but at this moment in time, this must seriously be considered.
Read more...
---
Integrated, intelligence-driven
Issue 2 2020, Bidvest Protea Coin , Security Services & Risk Management
Serving the market with integrated, intelligence-driven security solutions.
Read more...
---
ATM security solution
Issue 2 2020, Secutel Technologies , Security Services & Risk Management
Secutel Technologies has developed a range of integrated security solutions designed to boost ATM security.
Read more...
---
What are your rights within the context of COVID-19?
Issue 2 2020 , Security Services & Risk Management
LexisNexis South Africa has launched a COVID-19 free resource centre aimed at informing the public of its rights and responsibilities during the lockdown period.
Read more...
---
Ransomware predictions
Issue 1 2020 , Security Services & Risk Management
As we enter a new decade, Simon Jelley, VP of product management at Veritas, explores how ransomware is likely to continue evolving in the year ahead.
Read more...
---
The HR environment in 2020
Issue 1 2020, iFacts , Security Services & Risk Management
As 2020 grabs hold of every one of us with great intent, we need to know what to be aware of when employing people or appointing vendors for our business.
Read more...
---
The instruments for investigation
Issue 1 2020, Technews Publishing , Security Services & Risk Management
Regardless of the reason for investigation, the investigation is only as good as the investigators.
Read more...
---
Nothing holds Eudricht back
Issue 1 2020, Sensor Security Systems , Security Services & Risk Management
In this personality profile, Eudricht Kotze talks of his journey overcoming adversity in the security industry.
Read more...
---
Leaders in risk and security: You have to know it to manage it
Issue 1 2020, Technews Publishing , Security Services & Risk Management
Hi-Tech Security Solutions profiles Nash Lutchman, Senior Vice President and Head of Protection Services at Sibanye-Stillwater.
Read more...
---
Drilling deeper into essential building management systems
Issue 1 2020 , Security Services & Risk Management
As the demand for the automation of security and other systems in buildings and large construction sites around the world grows, we are seeing an increase in the demand for building management systems.
Read more...
---