printer friendly version
Control room supervision and effective CCTV delivery
June 2015
CCTV, Surveillance & Remote Monitoring
I was staying at a hotel in Cape Town recently where I had to walk past the CCTV control room to get to the parking, as well as the breakfast area and restaurant for dinner. The control room door was always open, and putting aside the security issues that this has, it meant that over the four nights I stayed there I got a good idea of what the operators were doing on a regular basis.
The first three times I walked past, the operator on duty was looking down at their cellphone under the desk. The next couple of times, there were a couple of security people having discussions, also not watching the monitors. The next time, somebody was looking at the monitors as though they were reviewing information and there was no normal operator in the control room. There were a couple of instances following this where an operator was watching, but in the main, the trend of not viewing the CCTV system continued.
The last three times I walked past, there was a young woman who on each occasion was carefully observing the monitors. This young woman by herself made up for more than half of the occasions where people were watching monitors of the 16 or so times when I walked past. I was tempted to give her the telephone number of my client in Cape Town to call to get a job there, as she was clearly motivated, well presented, and willing to be attentive. I wasn't sure about the ethical issues this may have involved though and eventually decided that she hopefully had a bright future where she was.
Effective operations
I've written some articles recently about how operators need the right conditions to be effective, and how there are operators who have the ability to concentrate for extended periods. What struck me about the situation in this control room was how it reflected the importance of the human factor, and the critical role in effective supervision of a control room.
I'm continually amazed at how many security personnel, or even car guards, can spend so much time on their cellphones while working. Cellphones are probably the most destructive impact on effective security viewing known to mankind. They are probably also one of the most detrimental effects on the meagre wages that many security personnel take home. In a control room environment, however, such extravagant use of cellphones is simply inexcusable.
There are a number of other factors that also distract from performance. I've seen operators and supervisors clustered together having conversations rather than watching monitors, playing computer games, or turned around and having casual conversations for much of the shift.
One of the most effective CCTV control rooms I have seen also had some of the most strict operational procedures in place as well. While there was nothing stopping you from talking to the person next to you, you were prohibited from looking away from the monitors while doing so. There was an unrelenting focus on observing everything that happened.
This kind of control seems a little over the top, but when socialising with each other or via cellphone becomes the norm, and people are interacting with each other rather than looking at CCTV images, it starts becoming more of an appealing practice. However, like in most things, a middle path is probably the most appropriate.
Effective supervision
One client's idea of dealing with excessive operator conversations was to put operators in their own cubicles where they had no contact with anybody else for the eight hours on shift. Personally, I feel that the need for human contact and being able to glance around and make eye contact with people is an important part of the social fabric of the control room. It makes people feel at ease, feel part of the environment, and breaks routine which ultimately allows longer concentration over extended shift periods. It also assists substantially in having a better sense of situational awareness in areas under review, and the handling of incidents or emergencies. However, when socialising becomes the primary activity in the control room, the entire purpose of monitoring becomes subverted.
The hotel experience I described also shows that there are operators who maintain performance no matter what the situation is. Where they are doing this despite bad or non-existent supervision, they are especially valuable. Control room supervision is not just about filling in the required administrative documentation and administration requests. Supervisors bear the primary responsibility for ensuring that surveillance occurs within a psychologically healthy and task-effective manner. This is what the primary supervisory role is, not administration or technical operation.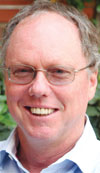 At the heart of the control room, supervision is about a close and effective relationship between the supervisor and the operator personnel to channel their skills in observation into delivering results within an environment the client can be confident in. Managers who are responsible for control room environments need to recognise this and also bear the ultimate responsibility for ensuring effective viewing.
There is one fundamental truth to live CCTV, if the operator is not looking at the monitors displaying camera views, the system is not working.
Dr Craig Donald is a human factors specialist in security and CCTV. He is a director of Leaderware which provides instruments for the selection of CCTV operators, X-ray screeners and other security personnel in major operations around the world. He also runs CCTV Surveillance Skills and Body Language, and Advanced Surveillance Body Language courses for CCTV operators, supervisors and managers internationally, and consults on CCTV management. He can be contacted on +27 (0)11 787 7811 or craig.donald@leaderware.com
Credit(s)
Further reading:
Reinventing network camera security
Issue 1 2020, Axis Communications SA , CCTV, Surveillance & Remote Monitoring
Now in its seventh generation and celebrating its 20th anniversary, the Axis ARTPEC chip was launched in 1999 designed to optimise network video.
Read more...
---
Cloud-based fleet and driver management
Issue 1 2020, Graphic Image Technologies , CCTV, Surveillance & Remote Monitoring
Graphic Image Technologies (GIT) has announced the availability of a cloud-based dashcam designed to improve on-the-road behaviour and assist in improving fleet management.
Read more...
---
CCTV surveillance needs are critical in defining types of camera deployment
Issue 1 2020, Leaderware , Editor's Choice
Cameras by themselves do not reduce crime; they need to be implemented as part of a considered strategy of crime prevention and detection.
Read more...
---
Cathexis specialises in integration
Issue 1 2020, Cathexis Technologies , CCTV, Surveillance & Remote Monitoring
The integration of multiple systems is intrinsic and essential to the goal of creating an effective and efficient operational environment.
Read more...
---
Do wireless networks meet modern surveillance demands?
Issue 1 2020, Duxbury Networking, RADWIN , CCTV, Surveillance & Remote Monitoring
It is predicted that video will account for 15,1 zettabytes (1 zettabyte = 1 trillion gigabytes) of data annually, which is more than any other IoT application.
Read more...
---
Traffic doesn't have to be this way
Issue 1 2020, Dahua Technology South Africa, Axis Communications SA , CCTV, Surveillance & Remote Monitoring
More effective traffic management is something that would save us all a lot of frustration and wasted time, and it's one of the areas where AI and big data can have a significant impact.
Read more...
---
Dahua launches Hunter Series
Issue 1 2020, Dahua Technology South Africa , CCTV, Surveillance & Remote Monitoring
Dahua launches a new dual-PTZ camera that enables flexible and multi-scene panoramic monitoring.
Read more...
---
8 MP fisheye camera
Issue 1 2020, Dallmeier Electronic Southern Africa , CCTV, Surveillance & Remote Monitoring
Dallmeier's new 8 MP fisheye camera combines AI-supported object classification and H.265 in a compact design.
Read more...
---
Using ANPR to enhance security
Issue 1 2020, Duxbury Networking , CCTV, Surveillance & Remote Monitoring
Deep learning and AI-based algorithms enable ANPR cameras and their associated software to detect and recognise number plates with an extremely high level of accuracy.
Read more...
---
AI supercharges surveillance
Issue 1 2020 , CCTV, Surveillance & Remote Monitoring
The ability to analyse live video through AI techniques means that untapped footage from existing, passive cameras can be used to identify patterns, trends and anomalies.
Read more...
---