printer friendly version
One security platform to rule them all?
April 2015
Security Services & Risk Management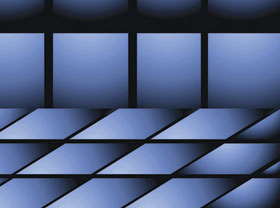 It was once accepted that every type of facility is different so it needs a different security solution. Today, this thinking is fast fading as the benefits of a comprehensive security platform that incorporates diverse functionality, open systems and best practices has become clear.
Among larger companies, typically multi-facility organisations and multi-nationals, the shift is already in full force. Smaller companies with multiple facilities are now exploring this trend, however, as they become increasingly aware of the opportunity that these platforms present to improve the effectiveness of security solutions, centralise security management, cut effort and costs, and introduce best practices.
Because the needs of facilities differ so broadly – consider the security needs of a corporate site versus those of an industrial or manufacturing facility – companies have in the past acquired solutions to meet individual needs. Today, however, integrated security solutions that incorporate diverse functionality are able to cater for almost any kind of site, making them suitable for use across the organisation's property portfolio. The benefits are significant.
Comprehensive platforms may include CCTV, access control, perimeter alerts, fire alarms, advanced analytics, and environmental controls (HVAC and lighting). They are highly configurable to meet the specific needs of organisations and industry sectors, have interfaces built for ease of use, and reporting capabilities designed for ease of comprehension, fast decisioning and improved management.
Built on open systems, these full-featured security platforms are able to hook into enterprise systems (e.g., Human Resources databases), and the majority of recognised security vendors' solutions. They are also able to make use of existing hardware – e.g., CCTV cameras, access control readers and controllers – allowing an organisation to sweat existing investments. However, it is the greater efficiencies and advanced functionality these platforms offer that makes them so attractive.
Some of the key benefits include the following:
* Cost: A single server and single setup of the system is required for use at multiple facilities.
* Operations: Experts are not needed at each facility to manage security systems as a centralised national security policy and features can be applied.
* Multi-facility best practices: Using a single platform has great advantages – with a single security policy and set of security processes rolled out nationwide, companies can ensure best practices are implemented and can continuously refine and improve their systems and policies.
* Economies of scale: Where previously a facility may not have been able to justify the implementation of a time and attendance system to control the real-time movement of staff, it becomes possible with the use of a single comprehensive security platform that integrates this functionality.
* Workforce management: By integrating the access control solution to an HR database the organisation can ensure that staff do not enter specific facilities without the necessary training or certification, or if they have exceeded shift time allowances. This will assist them to comply with health and safety requirements. The access control systems can also interface into payroll systems.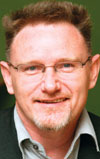 Neil Cameron, GM: Johnson Controls Building Efficiency, Systems & Service: Africa.
* Better control: The ability to centralise control-room surveillance across numerous sites would cut capital costs and improve reaction times. All alerts could, for example be routed to head office where a 24-hour control room could manage reactions. The use of advanced analytics further increases organisations' ability to identify and react to incidents effectively.
* Energy management and sustainability: The imperative to control and manage energy consumption and organisations' focus on sustainable operations are also supported by full-feature security platforms, with comprehensive threshold alerting and advanced configuration (e.g., to switch off non-essential equipment or synchronise facility use and lighting and HVAC controls) enabling organisations to better manage consumption.
As the cost and complexity of security management continues to increase, and external demands (such as management of energy consumption and stricter health and safety regulations) make themselves felt, the benefits of integrated systems with advanced functionality, open systems and global best practices become apparent. They are certainly worth exploring.
For more information contact Johnson Controls, +27 (0)11 921 7141, [email protected], www.johnsoncontrols.com
Credit(s)
Further reading:
Numerous challenges for transport and logistics
Transport (Industry) CCTV, Surveillance & Remote Monitoring Security Services & Risk Management Logistics (Industry)
Operators are making significant investments in automation and digitalisation in order to address security concerns, improve loss prevention as well as efficiency, and reduce unit order costs.
Read more...
---
Defining the resilience of cybersecurity
Cyber Security Security Services & Risk Management
Cyber resilience is less buzzword and more critical business strategy as the cybercrime landscape grows in intent and intensity.
Read more...
---
Technology and the future of security installation in South Africa
Editor's Choice Integrated Solutions Security Services & Risk Management
What are the technologies and trends shaping installation, service and maintenance teams globally, and how will they shape South African businesses today and in the future?
Read more...
---
The technology wave implications for staff mismatches in control rooms
Leaderware Editor's Choice Security Services & Risk Management
An industry habit of looking at control rooms through a physical security lens has increasingly left clients and staff at a disadvantage in keeping up with control room technology and demands.
Read more...
---
Streamlining processes, integrating operations
Security Services & Risk Management Integrated Solutions Transport (Industry) Logistics (Industry)
With Trackforce Valiant, Airbus now has one single platform that connects its security guards, supervisors and management across its organisation.
Read more...
---
Smollan partners with FleetDomain
Logistics (Industry) Asset Management, EAS, RFID Security Services & Risk Management Transport (Industry)
Smollan has been using FleetDomain to manage its fleet of around 2000 vehicles in South Africa, enabling it to contain costs and manage its fleet much more effectively.
Read more...
---
Smarter parking services
Security Services & Risk Management Transport (Industry) Logistics (Industry)
Smart technologies are changing the face of parking services and helping property owners realise their commercial objectives.
Read more...
---
Adopting a cyber-secure mindset
Security Services & Risk Management Cyber Security
Adopting a cybersecure mindset is the key to mitigating the risk of falling victim to the growing cybercrime pandemic.
Read more...
---
SAFPS warns against advance-fee scam
News Security Services & Risk Management
The Southern African Fraud Prevention Service (SAFPS) has warned consumers of an advance-fee scam where the perpetrator is falsely presenting themself as a representative of the SAFPS.
Read more...
---
Fire prevention in your home or business?
Fidelity Services Group Fire & Safety Security Services & Risk Management
A recent fire at a nightclub in Boksburg has once again highlighted the importance of fire safety for both homes and businesses. When a fire breaks out, the consequences can be devastating.
Read more...
---