printer friendly version
Wireless security: Is the hype substantiated?
September 2014
CCTV, Surveillance & Remote Monitoring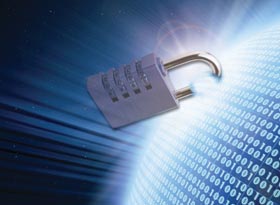 Wireless technology has made its way into mainstream innovation culture. The sight of wire is increasingly becoming something that may soon be referred to as 'vintage inspired design', as market share in the wireless industry continues to grow.
There are a number of reasons why consumers should consider the use of wireless security technology. For one, installing wireless systems is far less taxing than the installation of its wired counterpart. Wireless systems are typically faster to install then wired alternatives. This is an added advantage to both the installer and end-user. The installer has the opportunity of doing more installations with fewer resources, adding positively to their bottom-line. In a time where convenience and speed are highly valued by consumers as can be seen in growth of mobile commerce or even the fast-food industry, end-users have the benefit of speedier peace of mind as wireless solutions can be erected in a period of less than four hours; whereas wired solutions could take up to 12 or more hours.
From an aesthetic perspective, wireless security solutions have the added benefit of vastly reducing the need for holes to be drilled on walls during installation. It is also a far less invasive process for installation in already existing buildings.
Another benefit of going wireless is the remote capability when it comes to maintenance. Maintenance and configuration can be conducted remotely, leaving consumers to rest assured that all their security needs are taken care of even whilst they are away from their premises.
Environments conducive to wireless products
Wireless solutions can be used in virtually any environment where a wired system can. The wireless solution, however, comes with the opportunity whereby the private homeowner can install the system him/herself should he/she wish. It is nevertheless recommended that a professional installer be contacted when embarking on security projects.
Wireless systems are also a good option in situations whereby buildings are remotely located from other buildings such as cluster business environments; in homes/business with multiple floors or in instances where there is no power supply available. Buildings that have limited roof space, which impacts on easier accessibility in wired solutions, can benefit greatly from wireless installation products.
In as much as wireless security systems are the new kid on the block, there are some reservations on their reliability in comparison to their traditional wired counterparts. For example in homes with double brick skins and large metal gates / shutters, wireless communication may prove more difficult. The need to monitor the battery life in wireless systems may also be a cause for concern.
Wireless systems require that the lithium batteries be kept at full operating strength otherwise the whole system can be easily compromised. Wired systems operate on electricity which is a far more reliable source of energy then batteries. Wireless systems are also believed to be easier to jam or hack compared to wired options. However, wireless technology is definitely improving as people are becoming more educated on the working of this type of system.
From an installation point of view, the most ideal situation in which to opt for a wired solution is in cases whereby home/buildings are still under construction and adequate provision is made for wire ducts etc. Contractors and security installers should work together in the planning phases to ensure that security access points are placed in the most optional locations.
Wired systems are also the better option when it comes to the monetary implications of installing a security solution. Wired systems may be costlier to install initially, due to variables such as longer labour requirements or the larger amount of consumables needed to do the installation, but in the long run will prove cheaper. This can be attributed to factors such as the need for maintenance will be less and upgrades will be close to none in comparison to wireless options.
Ensuring the security of wireless infrastructure
No security system is without its flaws, but this does not deter the security industry from striving to ensure the optimal functioning of both wired and wireless infrastructure. Essentially, it may still take a long while before wired security technology joins the vintage category; but wireless is expanding rapidly.
There are a number of wireless products that are available in the market, and are being used within the security trade. Products such as:
* DSC's PowerSeries offers an array of wireless options including wireless smoke and heat detectors, glass break detectors, wireless control panels (which are expandable to 32 zones on an 8 zone control panel) and many more.
* The Visonic PowerMaster range provides wireless robustness and reliability closer than ever to that of wired systems.
* The Risco range of wireless products includes the LightSYS 2 hybrid system, the ProSYS (hybrid) and Agility 3 (wireless) are such RISCO products.
* Optex's range of outdoor wireless detectors are able to communicate with any wireless alarm system regardless of brand.
In the quest for ensuring security from a wireless perspective, a hybrid approach may be best. There is a large and growing range of wireless products on the market that complement the hard wired versions. Elvey distributes the premier brands DSC and Visonic, which are intruder detection technologies available on a wireless and hybrid platform. Typically one would find a hard wired panel combined with some wireless components. This provides the best of both worlds and increases the level of reliability from both sides.
The hype generated by wireless security technology is indeed substantiated. However, it must be clearly kept in mind that past inventions serve as excellent blueprints and retrofitting options in improving current and future ones.
For more information contact Elvey Security Technologies, +27 (0)11 401 6700, [email protected], www.elvey.co.za
Credit(s)
Further reading:
Smart car parking solution eases traffic flow
Dahua Technology South Africa CCTV, Surveillance & Remote Monitoring Integrated Solutions Products
Ethiopia's first smart parking lot, designed to improve traffic flow and management efficiency, has been built and installed using Dahua Technology's smart parking solutions.
Read more...
---
VMS 7.2 supports the investigation process and adds cloud capabilities
CCTV, Surveillance & Remote Monitoring Integrated Solutions Products
Qognify has launched the second release of its VMS, including extended support for body-worn video, additional functionalities to support investigations, and a new web client architecture. VMS 7.2 addresses the increasing use of body-worn video (BWV) across many sectors.
Read more...
---
The future of AIoT
Hikvision South Africa News CCTV, Surveillance & Remote Monitoring
Hikvision hosted its 2022 Shaping Intelligence Summit in Bali, Indonesia, on 29-30 November, where the company, its customers, and technology and solution partners, looked into the future of AIoT and explored paths to shared success.
Read more...
---
Future-proofed intrusion detection for retail
Elvey Security Technologies Retail (Industry) Perimeter Security, Alarms & Intruder Detection Products
One of the ongoing challenges that has faced retailers during their adoption of security technology is the issues caused by non-standardisation of technology.
Read more...
---
A comprehensive video solution for retail
LD Africa Retail (Industry) CCTV, Surveillance & Remote Monitoring Products
Retail Intellect is a comprehensive, flexible solution for retailers that matches technologies to ensure point-of-sale safety and security with video analytics.
Read more...
---
Understanding customers better using AI
Secutel Technologies Retail (Industry) CCTV, Surveillance & Remote Monitoring Products
With in-store analytics of consumer behaviour, retailers can improve store performance and boost the productivity of their business.
Read more...
---
Benefits beyond just security
CCTV, Surveillance & Remote Monitoring
Store cameras are boosting customer experience and sales, as well as preventing losses, finds market research e-book from IDIS.
Read more...
---
Hikvision unveils first 'True 8K' NVRs
Hikvision South Africa CCTV, Surveillance & Remote Monitoring Products
The new M-Series NVRs can be used with a host of Hikvision cameras, and are ideal for environments where a wide field of view and extremely high image resolution are needed.
Read more...
---
AI in video analytics
CCTV, Surveillance & Remote Monitoring Integrated Solutions
AI (artificial intelligence), has been developed and debated ever since the first computers were invented, and while the most revolutionary incarnations are not yet here, AI-based technologies are widely used today.
Read more...
---
Milestone flies a Kite for small businesses
Milestone Systems CCTV, Surveillance & Remote Monitoring
Milestone Systems introduces Milestone Kite for small to medium-sized businesses and organisations, supporting 6000+ camera models from 100+ manufacturers.
Read more...
---