printer friendly version
Holistic approach to security is important
September 2014 Industrial (Industry), Products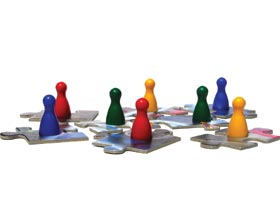 Security is one thing that should be given prominence in not only the industrial and manufacturing industry, but in all industries. Integral to any security system is the assurance of complete peace of mind; the assurance that your first line of defence is not easily compromised at the first sign of intrusion, Mother Nature's fury or the ever-changing economy.
Resilience in one's security equipment is of utmost importance in an industry that is prone to contact with materials such as dust, water and those of a more hazardous nature. The location of some of these sites also brings with it the temptation of theft. Elvey Security Technologies offers a range of outdoor detectors and camera options to serve this seemingly heavy duty market.
The Optex VX Infinity series of outdoor detectors provides highly reliable detection functions, reducing false reports or report losses. The VX Infinity series delivers stable detection performance even in severe outdoor environments. Risco offers a range of outdoor detectors appropriately referred to as the WatchOUT detector series that provide 24-hour protection against vandalism, with both Active IR Anti-mask and Proximity alerts.
Integral to the secure detection of movement in and around industrial and manufacturing sites, is the visual recognition of activity. CCTV technology goes hand-in-hand with detection equipment and serves as a strong source of incidence recording and reporting. Since CCTV is one of the most important sources of capturing relevant data, consumers of such products need to rest assured that the equipment they purchase is both durable and reliable. Elvey's VisionLine offers IP66 and IP67 range of analogue and IP bullet cameras. Industrial and manufacturing facilities should always strive to get IP66 or IP67 rated electronic equipment for example when purchasing CCTV equipment. Using electronic equipment that ranges in this rating becomes more important in environments that are liable to exposure to dust and water. With the IP66 and IP67 ranges, end-users can be a bit more relaxed when it comes to the possibility of damage caused to equipment by these elements.
A very important part of any organisation's structure is the people who bring it to life. In as much as security systems are put in place to protect assets and properties, these systems also serve as mechanisms to protect life. Security protocol in any given industry needs to be as streamlined and seamless as possible. This requirement is further heightend in environments with a higher degree of hazardous materials. Many industrial sites and office buildings today require security and building management systems for their day-to-day operation such as fire and intrusion systems, video surveillance and access control, IP infrastructure, etc.
In a crisis situation such as a fire breaking out, having in place security systems that timelessly communicate with each other need to be in place to ensure the most rapid response times are met. An effective and efficient building management system, such as Bosch's Building Integration System (BIS) becomes paramount. The communication of one security system with another greatly increases the strength of an organisation's overall occupational health and safety requirements and the promotion of the protection of life.
South Africa's economical state is one that is relatively volatile in nature, and changes in this macro environment have a direct impact on all industries. The manufacturing and industrial markets have been negatively impacted by the economic downturn. And more often than not, changes in the economy have a domino effect on all other elements in a country's value chain.
As prices of basic commodities increase, employees of organisations tend to look for salary increases or other ways to supplement their income. In some cases, economical downturns have led to the increased risk of employee fraud and theft. Increases in fraud and theft cases within organisations will clearly have an impact on the company's overall bottom-line. Internal security ­measures will need to be put in place to assist in de­creasing these occurrences. Surveillance systems in high risk theft areas such as warehouses, production lines, cash points etc, need to be erected. Furthermore, employees need to be educated about the dangers and con­sequences of fraud and theft and must be made aware of the presence of security systems within their working environments. The promotion of open communication is most likely to protect companies from employee fraud and theft, and also possibly minimise the negative impact of seemingly invasive security measures on hampering operations and the dignity of honest workers.
Overall, the implementation of a holistic security system starting from external perimeter protection, to internal security measures and the promotion of integrated communication between all security elements within an organisation, is vital in the creation of complete peace of mind for all stakeholders.
For more information contact Elvey Security Technologies, +27 (0)11 401 6700, [email protected],  www.elvey.co.za
Credit(s)
Further reading:
Olarm product highlights for 2022
Olarm Perimeter Security, Alarms & Intruder Detection Products
Olarm rapidly expanded its ecosystem in 2022 with several new products, the launch of its training academy, and a presence in Gauteng.
Read more...
---
Smart home security
Olarm Smart Home Automation Perimeter Security, Alarms & Intruder Detection Products
The applied use of smart technology within the Olarm ecosystem, through smart features coupled with existing systems, extends the benefits of technology into different spheres.
Read more...
---
Smart car parking solution eases traffic flow
Dahua Technology South Africa CCTV, Surveillance & Remote Monitoring Integrated Solutions Products
Ethiopia's first smart parking lot, designed to improve traffic flow and management efficiency, has been built and installed using Dahua Technology's smart parking solutions.
Read more...
---
VMS 7.2 supports the investigation process and adds cloud capabilities
CCTV, Surveillance & Remote Monitoring Integrated Solutions Products
Qognify has launched the second release of its VMS, including extended support for body-worn video, additional functionalities to support investigations, and a new web client architecture. VMS 7.2 addresses the increasing use of body-worn video (BWV) across many sectors.
Read more...
---
Future-proofed intrusion detection for retail
Elvey Security Technologies Retail (Industry) Perimeter Security, Alarms & Intruder Detection Products
One of the ongoing challenges that has faced retailers during their adoption of security technology is the issues caused by non-standardisation of technology.
Read more...
---
HS 6040 security X-ray inspection system
Asset Management, EAS, RFID Products
Hissco's HS 6040 DE is a compact, versatile security X-ray machine used in a wide range of applications, and manufactured under strictest ISO 9001:2015 and CE standards.
Read more...
---
A comprehensive video solution for retail
LD Africa Retail (Industry) CCTV, Surveillance & Remote Monitoring Products
Retail Intellect is a comprehensive, flexible solution for retailers that matches technologies to ensure point-of-sale safety and security with video analytics.
Read more...
---
Understanding customers better using AI
Secutel Technologies Retail (Industry) CCTV, Surveillance & Remote Monitoring Products
With in-store analytics of consumer behaviour, retailers can improve store performance and boost the productivity of their business.
Read more...
---
Visible-light facial recognition terminal
ZKTeco Access Control & Identity Management Products
The SpeedFace-V5L [P] is a visible-light facial recognition terminal using intelligently engineered facial recognition algorithms and the latest computer vision technology.
Read more...
---
Facial and palm verification
ZKTeco Access Control & Identity Management Products
The ProFace X [P] supports both facial and palm verification, with a large capacity and rapid recognition.
Read more...
---