printer friendly version
Beyond surveillance
July 2014
CCTV, Surveillance & Remote Monitoring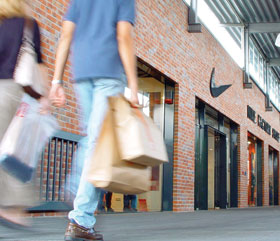 "A picture is worth a thousand words" – how often have you heard that phrase? The notion that embedded within a single picture is a complex and significant amount of information waiting for the viewer to discover and interpret it for themselves.
In the video surveillance industry this holds more weight than ever as VMS (video management systems) move beyond just security applications, where operators observing an image on a screen, or reacting to a system triggered event are only part of the story. By scientifically analysing the complex information contained in a picture through the use of smart algorithms, intelligent business data can be extracted from simple video camera streams.
The extraction and analytics of this embedded data provides business intelligence not previously easily captured, but yet almost immediately accessible to the business owner. The result is improved effectiveness of current management and business operations when they are required most, enabling an immediate response, resulting in the streamlining of the entire business process and not just the security.
With the 'grudge purchase' project cost of security installations generally exceeding the allocated budget, being able to spread the scope and usefulness of the surveillance system within the business significantly improves the ROI of the system and hence the involvement from different departments, including their financial support of the project. Buy-in from marketing, training and operations departments to name a few, now becomes a reality when the direct impact of the intelligent data presented is pertinent to their effectiveness.
Captured data of people movement on an hourly, daily, weekly and monthly basis around the isles of a retail store can aid the marketing department in shelf product layout and the positioning of promotions and marketing material for maximum effect. The store operations management can use the same foot-count data to evaluate the floor layout to avoid congestion in specific areas and lack of customers in others, while getting immediate feedback through automated notifications regarding queue lengths, helping optimise the number of tills open at any given time.
Point-of-sale (POS) monitoring not only has the benefit of a reduction in fraud and shrinkage, but can be used to identify deficiencies and strengths in operator training, thereby helping the training department to enhance their programme. Customer relations are able to monitor the customer interaction and attitude at till points to help streamline the payment process and make it as pleasant an experience as possible for the customer. Customer queries regarding the payment process can be speedily resolved through the reviewing of recorded footage linked to the till, date and time of the transaction, or even their till slip number.
Overall store operations management have real-time event monitoring and recording to aid in the optimal use of their available resources. Notifications of movement or lack thereof, in critical areas such as goods receiving or dispatch can evoke an immediate response from assigned personnel. Energy requirements within the business can be managed more efficiently by monitoring the personnel usage of power hungry resources – switching on air-conditioners and lights only when the office is occupied for example.
Through the integration of third-party devices and systems in the VMS, a single information source is achieved for safety and security. A VMS linked burglar alarm, fire alarm and access control system can give immediate notification with video footage of system events enabling the correct assignment of resources to the affected area. Incidents involving the public for which the business could be held liable can be minimised through abandoned object detection algorithms. Loitering on company property can be identified to increase business and customer security.
VMS has moved on from a security grudge purchase offering only a security surveillance solution to become a business intelligence tool that is able to deliver a broader ROI beneficial to more than just a business's security solution.
For more information contact Cathexis Africa, +27 (0)31 240 0800, info@cathexisvideo.com, www.cathexisvideo.com
Credit(s)
Further reading:
Camera Selection Guide 2019
September 2019 , CCTV, Surveillance & Remote Monitoring
Read more...
---
The era of smart surveillance
September 2019, Forbatt SA , CCTV, Surveillance & Remote Monitoring, Products
Professionals in the surveillance industry know CCTV is not what it used to be. Smart functions on cameras are no longer nice to haves, they have become a necessity.
Read more...
---
Improved security for Diamond Trust Bank in Tanzania
September 2019, Hikvision South Africa , CCTV, Surveillance & Remote Monitoring, Financial (Industry)
Diamond Trust Bank in Tanzania installed over 1000 Hikvision EasyIP 3.0 cameras in a project to replace its analogue infrastructure and centralise its surveillance security.
Read more...
---
Intelligent analytics and the brains to match
September 2019, Bosch Building Technologies , CCTV, Surveillance & Remote Monitoring, Integrated Solutions
What if the brains behind our security cameras could be trained to improve their cognitive ability to pay attention, learn, and problem-solve according to specific rules and situations?
Read more...
---
AI-powered autonomous Drone-in-a-Box
September 2019 , CCTV, Surveillance & Remote Monitoring, Integrated Solutions
Organisations in the mining, energy and industrial, oil and gas, ports and terminals sectors can optimise security and business operations, whilst reducing risks and operational costs
Read more...
---
Distributed architecture lowers TCO, increases scalability
September 2019, Technews Publishing , CCTV, Surveillance & Remote Monitoring, Transport (Industry)
Faced with a number of security challenges and planned future expansion, a major airport decided it was time to implement a scalable security surveillance solution.
Read more...
---
Cybersecurity for video surveillance systems
September 2019 , Cyber Security, CCTV, Surveillance & Remote Monitoring
Video surveillance systems are increasingly accessible over any IP network, which has led to the rise of potential cyberattack.
Read more...
---
A platform approach to innovation and value
September 2019, Technews Publishing , Editor's Choice, CCTV, Surveillance & Remote Monitoring, Integrated Solutions, IT infrastructure
Moving to the platform model of doing business holds tremendous advantages for end users and smaller developers, but also for the whole technology supply chain.
Read more...
---
Back to manufacturer uniformity?
September 2019, Dallmeier Electronic Southern Africa , CCTV, Surveillance & Remote Monitoring
Decision makers often have to choose between an all-inclusive, complete solution from one manufacturer and the products and services of several different providers.
Read more...
---
Open does not always mean easy integration
September 2019, VERACITECH, Technews Publishing , Editor's Choice, CCTV, Surveillance & Remote Monitoring, Integrated Solutions
Customers who opt for best-of-breed solutions will have to rely on their integrators to develop customised integrated solutions for them.
Read more...
---