printer friendly version
Use gas, get it certified
June 2014
Integrated Solutions
A flood or a fire in the data centre can paralyse a business, severing access to vital applications and connectivity. To manage risk, the right fire detection and suppression solution is vital. Unfortunately, there is no one-size-fits-all solution. An experienced solution provider, a scientific approach to designing the solution and ensuring industry standards are crucial to risk management.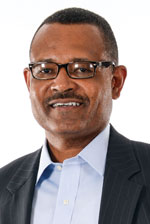 Ted Manly, managing director, Jasco Security Solutions.
Four steps to getting it right
A data centre typically houses servers, networking equipment and other vital hardware and software. In the event of a disaster, the system in place is all that business can rely on. An accurate early warning system and an appropriate, well designed and fully functional fire suppression system will offer the best chance of recovery. So how do you ensure you have an appropriate solution in place?
There are four key steps:
1. Select a proven service provider that is capable of designing a tailored solution.
2. Ensure the solution is assessed and certified by an appropriate industry body or official.
3. Make the fire detection and suppression solution an integral part of the organisation's security and safety policy – one that looks at the safety of people as well as assets.
4. Maintain the system – a regular health check will ensure the equipment and the suppressant remain functional.
Use gas, a certified provider, and SANS 10139
Fire detection and suppression for a data centre differs to the fire safety solutions usually installed at corporate or industrial sites. The major difference: for data centres, you need to use gas, not water. In an office environment, water damaged furniture (desks and chairs) are easily replaced and will not have a significant impact on the businesses' ability to continue operating. Water damage to costly IT equipment can, however, result in significant downtime.
To minimise risk, use a service provider that has training and certification, or is registered with a recognised local industry body. In South Africa, the relevant industry bodies are the South African Qualification and Certification Committee (SAQCC) and the Fire Detection Installers Association (FDIA) for gas suppression and fire detection. Standards that should be met include the South African Bureau of Standards' South African National Standards (SANS) 10139, addressing system design, installation and servicing of fire detection and gas suppression systems for buildings.
In the case of a disaster, a registered, certified provider will be held liable if they did not meet industry standards in solution design and implementation. These providers are thus fully invested in ensuring that the standards are met with regards to the design and the installation ensuring that this is right.
A scientific approach – safety first
The physical parameters of the data centre play a large role in the design of a fire detection and suppression solution for a data centre.
In addition to the volume or size of the room itself, there are typically voids in the floor and ceilings of data centres that house cables. These, along with positioning of any ventilation, need to be taken into consideration to determine the most effective design for the room, as well as the amount of gas needed, the number of canisters and their placement. As for detection, a sensor is needed every 49 m². For an accurate reading at least two sensors are needed. Rather over design any solution.
There are also safety issues that need to be dealt with. The gas used for fire suppression acts by removing all oxygen from the air, smothering the flames. Forty-five litres of this gas can be liberated in a room within two minutes. This means that anyone caught in the room will, within 10 minutes, asphyxiate. Suitable means to exit the room – by breaking glass or opening doors – need to be built into the plan. In many cases, alarms are set to alert people inside and outside the data centre in the case of fire, facilitating rescue if needed.
It is highly recommended that fire and safety drills be conducted monthly. Evacuation of staff is as important as suppression of the fire. Fire detection and suppression systems should be tested every three months to ensure that the break glass and the sirens work and, last but by no means least, regular maintenance is required on gas canisters (every two years) and smoke detection sensors (once a year).
While the incidence of disaster in data centres is not very high, the risk is great. Poorly installed (perhaps badly insulated) cables married with the wrong room temperature and overloaded sockets can lead to melt down – most often when no one is there to react. While some companies simply install sensors and alarm and hope for a swift enough reaction, a tailored gas-based fire suppression system offers much better odds.
For more information contact Jasco Security Solutions, +27 (0)11 266 1500, ted.manly@jasco.co.za, www.jasco.co.za
Credit(s)
Further reading:
Managing staff effectively
September 2019, dormakaba South Africa, iPulse Systems , Integrated Solutions, Access Control & Identity Management
Workforce management solutions allow organisations to track the relationship between productivity and the cost of employment, incorporating issues such as health and safety, T&A, rostering and more.
Read more...
---
Increase security efficiency, decrease costs
September 2019 , Security Services & Risk Management, Integrated Solutions
Trackforce offers customisable mobile and web applications to increase security operational efficiency and lower costs.
Read more...
---
Augmented security with drones
August 2019, Drone Guards , Editor's Choice, Integrated Solutions
Drone Guards is moving into an untapped market of using drones to secure residential estates and other high-value assets such as mines, farms and commercial properties.
Read more...
---
10 things to consider when shopping for a VMS
August 2019, Genetec , CCTV, Surveillance & Remote Monitoring, Integrated Solutions
Today's video management systems (VMS) provide a wide range of tools and capabilities that help make security personnel more efficient by allowing them to focus on what really matters.
Read more...
---
Residential security – caveat emptor
August 2019, Stafix , Integrated Solutions, Security Services & Risk Management
When it comes to improving your property's security, make sure you take all the options into account as you build a layered approach to keeping people safe and assets secured.
Read more...
---
End-to-end security solutions for residential estates
August 2019, Elvey Security Technologies , Integrated Solutions, Residential Estate (Industry), Products
While there are a multitude of security options available for residential estate body corporates, unfortunately the solutions are not always able to integrate seamlessly, resulting in a hotchpotch of disparate systems.
Read more...
---
Integrated residential estate surveillance
August 2019, Forbatt SA , Integrated Solutions, CCTV, Surveillance & Remote Monitoring, Residential Estate (Industry)
Integrated solutions bring the best-of-breed out of each technology to give personnel all the tools they need for access control management and security.
Read more...
---
From fog to foxes
August 2019, Axis Communications SA , Perimeter Security, Alarms & Intruder Detection, CCTV, Surveillance & Remote Monitoring, Integrated Solutions
What makes radar devices so valuable is the fact that they can provide a high range of accurate data while barely relying on external factors, such as weather or light.
Read more...
---
Communications management within your security platform
August 2019, Genetec , Integrated Solutions, Residential Estate (Industry)
In the physical security industry, communications management systems, such as intercom solutions, are becoming an integral part of developing effective and comprehensive security strategies.
Read more...
---
The hidden claws of proof of concept
August 2019 , Editor's Choice, Integrated Solutions
Proof of concept is a proven methodology for testing new technologies, but it isn't perfect, and it can be more of a hindrance than a help.
Read more...
---