printer friendly version
TSB Sugar RSA feeling sweet
February 2014
Cyber Security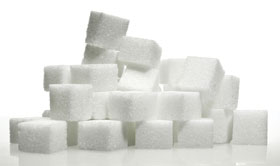 Kaspersky Lab has signed a three-year deal with TSB Sugar RSA – one of the largest South African sugar producers. With the assistance from Pronto Solutions Distributor, 1200 endpoints will now be protected by Kaspersky Endpoint Security for Business, with additional e-mail security solutions.
When TSB Sugar RSA's current security licence came to an end, the company decided to re-evaluate the security market and the enterprise endpoint security segment, specifically.
By request from TSB, a special training session on Kaspersky Lab's products was conducted, to ensure that TSB representatives gained an inside look at Kaspersky Lab's solutions features, before committing to purchase.
"The feature list of the Kaspersky Endpoint Security for Business Advanced solution was impressive when compared to competitors, as well as being well suited for our requirements. However, the most striking aspect about Kaspersky Lab's software, was that it detected over 400 functioning malware programs on computers supposedly being protected by the antivirus we had used in the past. With Kaspersky Lab, I feel much safer now," said Les Greenwood, IT technology manager at TSB Sugar RSA.
Kaspersky Endpoint Security for Business provides comprehensive protection against all types of threats for TSB's endpoints. While protecting against malware and hacking attacks, the security software also features a set of additional useful instruments, such as disk encryption as well as tools for mobile device management which ensures that the company can embrace the Bring Your Own Device (BYOD) policy and receive all the benefits of employees staying in touch with their work, given the current proliferation of smartphones and tablets. Even with all these capabilities it's still easy to manage the software from a single console.
"At Kaspersky Lab we understand that large companies are exposed to a wide range of security threats today, and so we ensure we provide them with solutions that effectively integrate the most effective technologies needed to secure our customers and their system endpoints. The positive feedback received from TSB Sugar RSA, who have had the experience of working with different security products, and then, who choose our software, proves we have succeeded at it," commented Riaan Badenhorst, MD at Kaspersky Lab South Africa.
Further reading:
Work from home securely
Issue 5 2020 , Cyber Security
First Consulting provides enterprise-level IT security to working-from-home employees at more than 40 South African organisations.
Read more...
---
Agility, meticulous alignment and testing
Issue 5 2020 , Cyber Security
Data loss can put the nails in the coffin for unprepared businesses. Investing in cyber resilience is key to succeed in the age of digital transformation.
Read more...
---
Cybersecurity comment: Cyber threats remain relentless
Issue 5 2020, CA Southern Africa , Cyber Security
Over 80% of email-based threats in Q1 2020 leverage COVID-19 in some form to feign legitimacy to the end user.
Read more...
---
11 essential steps to reinforce cybersecurity
Issue 5 2020 , Cyber Security
Wayne Olsen has compiled a guideline to ensure that businesses and their employees are protected while working remotely.
Read more...
---
Cybersecurity comment: Securing the real endpoint
Issue 5 2020 , Cyber Security
The corporate perimeter is fast becoming irrelevant, as the so-called security boundary extends to wherever an Internet connection exists.
Read more...
---
Don't squeeze your cyber assets
Issue 5 2020 , Cyber Security
Inadequate investment in cybersecurity is directly related to the spate of cyberattacks we're seeing in South Africa now.
Read more...
---
Cybersecurity comment: Create layers of security
Issue 5 2020 , Cyber Security
Any organisation, whether large or small, public or private, should follow an established framework in order to protect itself against cyber threats.
Read more...
---
Next-generation security operations centre
Issue 4 2020, AVeS Cyber Security , Cyber Security
Pay-as-you-use cybersecurity from AveS allows all businesses access to world-class expertise.
Read more...
---
Strengthen your passwords for world password day
Issue 4 2020 , Cyber Security
May 7 is World Password Day and KnowBe4 is providing tip sheets, videos and tools to help people strengthen their passwords.
Read more...
---
Tips on secure remote working
Issue 3 2020 , IT infrastructure, Cyber Security
NordVPN advises how to stay secure while working from home during the coronavirus outbreak.
Read more...
---