printer friendly version
Proactive, holistic security for maximum value
January 2014 Access Control & Identity Management, CCTV, Surveillance & Remote Monitoring, Perimeter Security, Alarms & Intruder Detection, Education (Industry)
Schools and universities the world over are faced with many security challenges, including burglary, vandalism, bullying, drugs and other crimes. As a result, security solutions have become a critical component in ensuring the safety of students, teachers and visitors at any educational facility. While there are many technologies that can assist in combating these problems, security is never a 'one size fits all' solution, and often the educational sector is faced with tight budgets, which further exacerbate this challenge. Systems need to be tailored to meet the specific needs of each individual educational environment, and integrated to deliver proactive, holistic security, in order to deliver maximum value within budget constraints.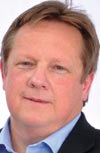 Marius Maré
Similar to any home or business, educational facilities are often the target of opportunistic break-ins, where anything from chairs and tables to expensive hardware and computer equipment may be stolen. Other problems common at educational facilities include student unrest, and hijacking amongst others.
Safeguarding the students and staff, as well as protecting the assets of schools, universities and other training facilities, is critical. It requires a strategic approach to security, harnessing the latest technologies in an integrated fashion to ensure measures can be taken proactively to minimise the effects of these issues. CCTV systems form one of the core components in the security arsenal. Visible cameras can act as a significant deterrent in many instances and also ensure that evidence can be presented in case of an issue. However, simply implementing a CCTV system is a reactive solution, as footage is only useful after the fact and cannot actively prevent problems from escalating. Combining CCTV with remote monitoring and linking this into a reaction service can ensure that problems can be tackled in a more proactive fashion. Cameras with remote monitoring can be installed inside classrooms, around perimeter fencing and in public spaces – with advances in wireless technology there are practically no limits, and any issues can be identified quickly for an appropriate response. Sophisticated pan-tilt-zoom cameras can even be used to monitor large areas such as playing fields, but require manual operation and monitoring to ensure success. This can help to prevent theft, vandalism and bullying, and can also be used to identify the culprits of any of these incidents should they occur.
Aside from CCTV there are several other solutions that can be implemented and integrated for a more holistic approach. Access control can enhance security, as well as decreasing administrative tasks. Biometric and card reader solutions can both ensure that unauthorised access is prevented, as well as providing an accurate list of all students and staff members on the premises at all times. Biometric readers have an additional advantage, as a card can be lost, stolen or lent to others, while biometrics cannot, adding yet another security layer. In addition, these solutions can be integrated with CCTV to verify the identity of those gaining access to different areas with a visual aid. Access control solutions can generate a roll call of students on the school premises, simplifying administrative tasks around compiling manual attendance lists.
Perimeter fencing solutions can also be implemented to sound an alert if intruders come within a certain proximity of fencing. This can prevent access via unmonitored areas and can also deter drug dealers from approaching students through fencing. Again this can be integrated with CCTV to provide visual confirmation of events and identities. Fire solutions and alarms can be linked to access control as well, to ensure that in the event of an emergency, doors can be automatically opened and an accurate roll call can be delivered to validate that no students are missing.
Ultimately, while there are many technologies available that can enhance security in the educational sector, determining the correct solution requires examination on a case-by-case basis. The environment, location and demographics of the area need to be analysed and typical issues determined so that the right mix of solutions can be designed. These solutions should then be integrated to ensure maximum efficiency, a proactive approach, and enhanced value for spend to ensure budgets are met.
For more information contact Jasco Security Solutions, +27 (0)11 894 7127/8, [email protected], www.jasco.co.za
Credit(s)
Further reading:
Gallagher launches Tech Talk
Gallagher News Access Control & Identity Management Perimeter Security, Alarms & Intruder Detection
Gallagher has announced the launch of its new Security in Focus podcast series called Tech Talk, hosted by chief technology officer Steve Bell.
Read more...
---
IDEMIA and Ideco demonstrate their value stacks
Technews Publishing Ideco Biometrics IDEMIA Conferences & Events Access Control & Identity Management News
Ideco and IDEMIA recently hosted a travelling show where attendees were given an update on the companies, as well as the full value stack they offer.
Read more...
---
Sustainability, trust and predictability
Technews Publishing Bosch Building Technologies Conferences & Events CCTV, Surveillance & Remote Monitoring News Integrated Solutions
The future for Bosch Building Solutions is focused on predictive solutions based on sustainability and trust in an AIoT world of cloud services.
Read more...
---
Paxton10 simplifies building security
Paxton Access Control & Identity Management
Paxton provides a single platform for access control and video management in Paxton10, its newest innovation that allows users to manage their facilities from one simple security system.
Read more...
---
Have biometrics changed the way mines operate?
ZKTeco Mining (Industry) Access Control & Identity Management
The mining industry continues to improve conditions for mine workers, striving for zero harm, however, innovations which improve worker safety and increase operational efficiency are still needed.
Read more...
---
Adapting to the new normal
Access Control & Identity Management
SATEC (SA Technologies) had to develop a new strategy to enhance its current product features to align and adapt to market trends within the technology sector.
Read more...
---
AI will drive the future of access control
Suprema Access Control & Identity Management
Artificial intelligence is driving changes previously in the realm of the imagination. AI-based voice recognition and image recognition enable machines to understand and recognise things better than humans are able to.
Read more...
---
Duxbury awarded Axis SA Distributor of the Year
Duxbury Networking News CCTV, Surveillance & Remote Monitoring
Axis Communications held its Annual Partner Awards on 1 July 2022 to celebrate and acknowledge the efforts of Axis' partners by awarding them for key projects and achievements throughout the year.
Read more...
---
Passion, drive and hard work
Technews Publishing Editor's Choice CCTV, Surveillance & Remote Monitoring Security Services & Risk Management
Colleen Glaeser is a leader in the security market, having made her mark in the male-dominated security industry through determination and hard work, along with a vision of making the world a safer place.
Read more...
---
Powder coating provides durable finish
Turnstar Systems Access Control & Identity Management Industrial (Industry)
Turnstar's powder coating line provides corrosion resistance, high-quality surface finishing and a long-term environment-friendly impact for all access control components the company manufactures.
Read more...
---