printer friendly version
Looking ahead
January 2014
Security Services & Risk Management
At iFacts we are very excited about a number of new solutions that we have launched over the past year and look forward to greater demand for these solutions in 2014. What may be of specific interest to the security industry and HR personnel is our new biometrics solution.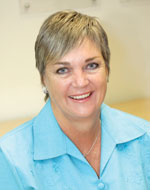 Jenny Reid, MD of iFacts.
As part of our people risks services, iFacts now also offers a new biometric service – the iFactsID – a cloud-based identity management tool.
The orientation process of a new employee must be thorough, not only from a security viewpoint but also to instil confidence in the new employee. Along with background, credit and criminal record checks, biometrics is an important element in managing security risks for employees.
iFactsID is an online, real-time, cloud offering for biometrics, signature and ID photo enrolment and verification. All you need is a device, a workstation, and an Internet connection to begin enrolling yourself and members of your organisation. Once the initial process is completed, you will be able to prove your identity as well as that of any other enrolee from anywhere is the world.
By using smart security solutions when it comes to the health of an employee, you are assured of a healthy, productive and engaged employee. Often a biometric screening includes a brief health history questionnaire, as well as checks on blood pressure, BMI index measurements, and other risk ratio checks. At all times, employees must be ensured of confidentiality. The biometric assessments may be linked to incentive or reward programmes.
More positive
I believe that 2014 will be a more positive year for the security industry in South Africa. While the local economy is taking longer than hoped to gain positive momentum, things are certainly moving in the right direction and South Africa's economy continues to grow. With that is a positive influence on all of South Africa's industry sectors, including security.
For the security industry itself, I think we can expect to see more amalgamations and mergers, not just from the private companies perspective, but I also believe that more industry associations will work more closely together, such as the recent amalgamation that took place between SASA and SSEO.
We all continue to hope for more enforcement when it comes to curbing the fly-by-night security companies. We are not against industry regulation; we just sometimes feel that it is misdirected. It's so often the law-abiding companies that feel the brunt of pressure brought about by new regulation while illegal entities continue to operate without feeling any impact. I hope that in this coming year the industry bodies and associations will have the opportunity to work more closely with the regulator to help root out the problem of non-compliance.
For 2014, I wish for people to put personal issues and agendas aside and work together for the greater good of the industry. Those of us involved in the industry that have its best interests at heart need to get on the same page and work together. If we keep at loggerheads with each other, we will never solve the issue of non-compliance.
For more information contact iFacts, +27 (0)11 609 5124,  jenny@ifacts.co.za,  www.ifacts.co.za
Credit(s)
Further reading:
Communication in any situation
Issue 8 2020, Elvey Security Technologies , Global Communications , Security Services & Risk Management
Global Communications offers an industry-first with five-year warranty on select Kenwood two-way radios.
Read more...
---
The year resilience paid off
Issue 8 2020 , Editor's Choice, Security Services & Risk Management
Hi-Tech Security Solutions spoke to Michael Davies about business continuity and resilience in a year when everything was put to the test.
Read more...
---
Integration is key for smart city security
Issue 9 2020, Technews Publishing , Security Services & Risk Management
While smart cities are about enhancing the lives of people through smart technology, security is an essential aspect of success.
Read more...
---
Three mistakes when dealing with remote employees
Issue 9 2020 , Security Services & Risk Management
Sergey Ozhegov, CEO of SearchInform, says that employees are not the only weak points in the work-from-home chain.
Read more...
---
Looking back with a new perspective on the future
Issue 9 2020, Axis Communications SA , Editor's Choice, Security Services & Risk Management
Peter Lindström reflects on predictions he made about the macro trends affecting the sector in 2020 in the light of the pandemic.
Read more...
---
I want to be a Chief Risk Officer (said no one…. ever)
Issue 9 2020, Rectron , Security Services & Risk Management
With universal online access, a focus on going 'paperless' and the rise of the hybrid workforce due to COVID-19, the chief risk officer is more important than ever.
Read more...
---
Free-flow smart weapons detection system
Issue 8 2020, XPro Security Solutions , News, Security Services & Risk Management, Products
Detecting people carrying weapons and preventing them from entering your venue is now possible, without sacrificing the visitor experience.
Read more...
---
Meeting compliance obligations
Issue 7 2020 , Security Services & Risk Management
Helping businesses in SA understand and meet their compliance obligations to local regulations.
Read more...
---
Business continuity through a COVID-19 lens
Issue 8 2020 , Security Services & Risk Management
COVID-19 has brought business continuity under scrutiny, with the opportunity to enhance resilience into the future.
Read more...
---
7 Arrows becomes a part of Fidelity ADT
Issue 8 2020, Fidelity ADT , News, Security Services & Risk Management
Fidelity ADT and 7 Arrows have concluded an acquisition agreement effective 1 October 2020. 7 Arrows will now form a part of Fidelity ADT.
Read more...
---