printer friendly version
Intrusion prevention is essential
November 2013 Perimeter Security, Alarms & Intruder Detection, Products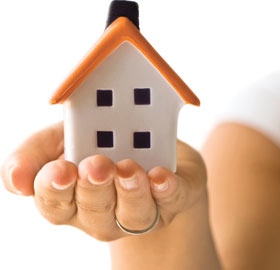 That's the advice from Tinus J Van Vuuren, regional branch manager of Elvey Security Technologies. Citing the country's crime statistics for the period 2012/2013, which were released in September by Police Minister Nathi Mthethwa, Van Vuuren says the fact that robberies at residential premises had increased by almost 70% in the last nine years was serious cause for concern.
"The bottom line is that, if people want to avoid becoming victims of crime, they need to take more responsibility for their individual safety," he says. "This not only includes being vigilant and reporting incidents and suspicious behaviour but also taking extra precautions to avoid house robberies, a particularly vicious crime form in which people are attacked by armed gangs in their own homes."
Van Vuuren recommends the DSC range of alarm and intruder protection systems. Installed in more homes and businesses in South Africa than any other make, he says the products not only deter criminal access to premises but also sounds the alarm for life-threatening hazards such as fire, smoke and carbon monoxide.
Available in 4, 8, 16 and 64 zone permutations, there is a system to suit every size and type of property. For small homes and townhouses with minimal protection requirements, he advocates the DSC PC1404, a 4 zone alarm system. "This is a single partition panel, which can be expanded to 8 zones through zone doubling, if and when required," he notes. The control panel, with its two programmable outputs, can also be used to activate other devices. Options include links to video verification equipment, which can then record events the moment a zone is triggered, and to the monitoring station, via Internet, long-range, high-powered VHF transmitter or alarm communicators. In addition, the PC1404 is expandable to 14 PGM through the use of expansion modules, and it supports 2 or 4 wireless smoke detectors.
For property owners with more demanding security requirements, the DSC PC1808 eight zone alarm panel will deliver maximum flexibility. Users can decide how they want their alarm peripherals grouped, an extremely handy feature for those wanting to arm only the outside detectors while enjoying free movement within their homes or offices.
With 47 assignable user codes, up to eight keypads, 500 event logs, panic keys and an auto arm feature, the alarm system is not only ideal for homes but also larger environments such as the workplace. The control panel, with its four versatile programmable outputs, can be used to activate other devices, such as video verification equipment, to allow for the recording of events when a zone is triggered.
Another useful add-on is the Escort voice module, which turns any touch-tone telephone into a keypad, thereby allowing users to remotely arm and disarm either their full system or individual partitions within it.
The DSC PC1808 supports both wired and wireless applications. For the latter, all's that's required is the installation of the RF5132-433 wireless receiver module, which will add up to 32 wireless zones to the system.
For industrial and large commercial sites, Van Vuuren advocates the PC1864. This comes standard with 8 on-board zones, extendable to 64 hardwire zones through an expander module, or 32 zone wireless configuration through a 32 zone wireless receiver. End users can use these configurations to support 32 wireless and 32 hardwired zones simultaneously, he explains, adding that there are a number of benefits of wireless over hard-wired. "Owing to the complex designs of many modern, upmarket corporate buildings, a hard-wired system is not always feasible, not only from an aesthetic perspective but also because it would not be able to properly secure vulnerable areas. Large office parks, for instance, present major cabling challenges owing to the vast distance between control panels and detectors. Wireless technology, however, obviates the need for kilometres of cabling, a tedious and expensive operation. All that's required is placement and programming, which is not only important to installers but also to property owners wanting an aesthetically pleasing, cost-effective end result that offers total protection."
Trusted outdoor intruder protection
"Existing architecture and legacy design can make it impossible to retro-fit the latest in multi-level security systems," says Van Vuuren. "Bearing in mind that there are three levels of physical security, namely the outer and inner perimeters and the building interior, the ideal would be to have two or three different forms of protection, although this is not always financially or practically possible."
Accordingly, he recommends the use of the Optex range of outdoor detectors, which he believes have a vital role to play in terms of preventing theft, break-ins, robberies and trespassing.
Combining detection area design, high-end on-board technology and the ability to conduct accurate site activity analysis, Optex's detectors are easily integrated into existing DSC alarm systems, he says. Feature-rich, they use unique, multiple layer detection patterns to discriminate between intruders and potential sources of false alarms such as small animals, birds, plant life and sunlight. They also provide specific detection patterns and superior, trouble-free performance.
Available in wired or wireless form, the latter being installers' go-to choice for difficult locations, they provide flexibility for semi-permanent or rapid deployment applications. They can be set to chime mode on the alarm systems keypad, and will alert home and business owners if someone walks within the detector's range while the alarm system is in a deactivated state.
For more information contact Elvey Security Technologies, +27 (0)11 401 6700, priyesh.jagjivan@elvey.co.za, www.elvey.co.za
Credit(s)
Further reading:
New alarm solutions
Issue 2 2020, Hikvision South Africa , Perimeter Security, Alarms & Intruder Detection
Hikvision has created a broad portfolio of alarm solutions that are sophisticated, automated, and fit for purpose.
Read more...
---
Video and audio convergence
Issue 1 2020, Hikvision South Africa , Perimeter Security, Alarms & Intruder Detection
Hikvision has introduced its video and audio convergence solution to the market, featuring an innovative real-time intrusion deterrent feature.
Read more...
---
Integrated security solution
Access & Identity Management Handbook 2020, Elvey Security Technologies , Access Control & Identity Management
The ability of access control solutions to seamlessly work with surveillance and building management systems is so important it cannot be overemphasised.
Read more...
---
Securing perimeters of secure locations
November 2019, Axis Communications SA, Modular Communications, Hikvision South Africa, Nemtek Electric Fencing Products, Technews Publishing, Stafix , Government and Parastatal (Industry), Perimeter Security, Alarms & Intruder Detection, Integrated Solutions
Hi-Tech Security Solutions asked a number of companies offering perimeter security solutions for their insights into protecting the boundaries of national key points.
Read more...
---
Cloud-based access control
November 2019, Elvey Security Technologies , Access Control & Identity Management
Hattrix is a flexible and scalable security platform that marks a shift toward outsourcing security, similar to other services such as IT, HR, and legal services.
Read more...
---
Duxbury Networking launches Solar Switch
November 2019 , IT infrastructure, Products
Duxbury Networking has launched its Solar Switch with tailored capabilities for applications in less-accessible areas where electricity is not available or not reliable.
Read more...
---
Cable theft detection and alerting system
November 2019, Elvey Security Technologies , Products
Cable theft monitoring and alerting system makes use of Permaconn devices and the Pocket Secure app for real-time alerting.
Read more...
---
Camera Nest enclosure improves accessibility
November 2019, Elvey Security Technologies , Products
The launch of the South African made Camera Nest fundamentally changes the surveillance mounting and installation method.
Read more...
---
Thinking, learning video management system
November 2019, Elvey Security Technologies , Products
DeepAlert's real-time alerting solution leverages deep learning artificial intelligence (AI) technology to perform video analytics on a continuous basis.
Read more...
---
Arteco launches new management platform
CCTV Handbook 2019, Arteco Global, Technews Publishing , CCTV, Surveillance & Remote Monitoring, Products
Arteco has released its latest management platform, Omnia, designed to be faster and more responsive to operators? needs.
Read more...
---