printer friendly version
CSIS releases study linking cybercrime to job loss
November 2013
Cyber Security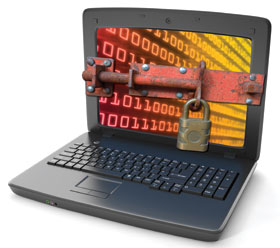 McAfee has announced that it has sponsored a first-of-its-kind report quantifying the economic impact of cybercrime. After years of guesswork and innumerable attempts to quantify the costly effects of cybercrime on the US and world economies, McAfee engaged one of the world's pre-eminent international policy institutions for defence and security, the Centre for Strategic and International Studies (CSIS), to build an economic model and methodology to accurately estimate these losses, which can be extended worldwide. Estimating the cost of cybercrime and cyber espionage posits a $100 billion annual loss to the US economy and as many as 508 000 US jobs lost as a result of malicious cyber activity.
To help measure the real loss from cyber attacks, CSIS enlisted economists, intellectual property experts and security researchers to develop the report. The researchers estimate the range for cybercrime loss to the global economy is between $100 billion and $500 billion.
The cost of malicious cyber activity involves more than the loss of financial assets or intellectual property. There are opportunity costs, damage to brand and reputation, consumer losses from fraud, the opportunity costs of service disruptions, cleaning up after cyber incidents and the cost of increased spending on cyber security. Each of these categories must be approached carefully, but in combination, they help us gauge the cost to societies.
"This report also connects malicious cyber activity with job loss," said James Lewis, director and senior fellow, Technology and Public Policy Program at CSIS, and a co-author of the report. "Using figures from the Commerce Department on the ratio of exports to US jobs, we arrived at a high-end estimate of 508 000 US jobs potentially lost from cyber espionage. As with other estimates in the report, however, the raw numbers might tell just part of the story. The effect of the net loss of jobs could be small, but if a good portion of these jobs were high-end manufacturing jobs that moved overseas because of intellectual property losses, the effect could be wide ranging."
To view a copy of the full report go to http://www.mcafee.com/us/resources/reports/rp-economic-impact-cybercrime.pdf
Further reading:
Cyber futures in 2020
Issue 1 2020 , Cyber Security
MJ Strydom, managing director of cybersecurity specialist company, DRS, discusses what can be expected in 2020.
Read more...
---
Seven security trends for 2020
Issue 1 2020 , Cyber Security
What challenges await the security professional in 2020? Lukas van der Merwe looks at the trends for the year ahead.
Read more...
---
Security is not a single product solution
Issue 1 2020 , Cyber Security
Adopting a phased approach to security allows companies to develop a layered security posture to help control costs as well as the complexity.
Read more...
---
From physical security to cybersecurity
Access & Identity Management Handbook 2020, Genetec , Cyber Security, Security Services & Risk Management
Genetec discusses the security-of-security concept as a means to protect cameras, door controllers and other physical security devices and systems against cybercriminal activity.
Read more...
---
Minding the gaps to protect industrial PLCs from cyber threats
November 2019, AVeS Cyber Security , Cyber Security
PLCs, designed to control machinery and specific processes, were never built with cybersecurity threats in mind and protecting PLCs against these threats requires healthy isolation from the Internet.
Read more...
---
African trust centre launches cyber division
November 2019 , Cyber Security
Advancing cybersecurity to more stringent heights, LAWtrust has launched a new division focusing on cybersecurity services to complement its identity, encryption and digital signature offerings.
Read more...
---
What are the cybersecurity issues in video surveillance?
November 2019, Axis Communications SA , Editor's Choice, CCTV, Surveillance & Remote Monitoring, Cyber Security
he importance of the data captured by surveillance cameras – and what can be done with it – has led to a new breed of cybercriminals, looking for insights to steal and sell.
Read more...
---
Protecting the outer perimeter with cloud services
November 2019 , Cyber Security
Business leaders now have a choice whether they want to continue using their trusted firewall or move to a next-generation firewall delivered by appliances or as cloud services.
Read more...
---
Information security outsourcing service
November 2019, Condyn , Cyber Security
SearchInform launches information security outsourcing service for companies that face the problem of corporate fraud and data leakage.
Read more...
---
Block threats before they target your business
November 2019 , Cyber Security
The antivirus solutions of a decade ago are woefully inadequate weapons in the fight against today's complex threats.
Read more...
---