printer friendly version
A matter of life and death
November 2013
Security Services & Risk Management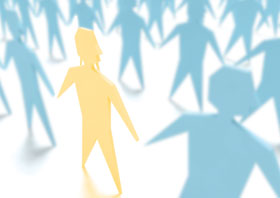 October is Transport month in South Africa. This makes it as good a time as any to take a look at the state of the vehicles and drivers using our roads. The recent Pinetown tragedy that claimed 23 lives and affected hundreds more, once again brings to light the importance of conducting relevant background checks on our employees and those vehicles on our roads.
Shortly before 7pm on Thursday 5 September, an 18-wheeler truck experienced brake failure and crashed into four fully-laden minibus taxis and a Volkswagen Golf on the corners of Field's Hill (M13) and Richmond roads in Pinetown. The shocking carnage left 23 people dead and the driver, Sanele Goodness May, was immediately arrested and charged with 23 counts of murder and a charge of reckless and negligent driving.
Police and emergency services worked through the night in an attempt to save those involved. Bystanders held drip bags for the injured while emergency services used the Jaws of Life to free those trapped in the wreckage. Graphic footage recorded by a smart camera fitted to a company car, shows an eyewitness account of the crash. The shocking footage has circulated since the incident, horrifying audiences and moving authorities to take action.
An investigation into the state of the truck itself reveals that the licence of the vehicle, belonging to Evergreen Transport, expired on 31 August. In addition, media reports have disclosed that the 23-year old driver, a Swazi national, allegedly lied about his qualifications and falsified important legal documents.
Screening saves lives and safeguards reputation
According to Evergreen Transport owner, Gregory Govender, May provided fraudulent documents when he applied for the job as a driver. In retrospect, if the company had looked a little closer and conducted proper employee screening, it might have found discrepancies in May's documentation and the entire gruesome incident could have been avoided.
As a result, the importance of proficient employee checks and licence verifications cannot be overstated. In a case such as this, it can essentially mean the difference between life and death for an innocent party.
As the prevalence of falsified documentation increases, so the need to combat this problem becomes more urgent. Background screening is becoming standard practice in many organisations around the world. The reality is that no organisation can afford to risk potentially fraudulent employee documentation.
Researching employee history and stated capabilities is the only way to mitigate risk and safeguard a company's fragile reputation.
The state of things
A recent survey by FleetWatch revealed that up to 69 percent of vehicles driving on our roads have faulty brakes. This alarming statistic, coupled with the reality of a shortage of reliable drivers could make you think twice about stepping outside your door.
Is enough being done to ensure that our roads are safe and that those individuals using them are licensed to do so? Can we put our trust in companies to maintain their vehicles and screen their employees?
The evidence is plain for those who are willing to see it. Background checks and the verification of licences is a responsibility that no company can overlook or underestimate. It not only protects an organisation's reputation, its people and its assets but – as the Pinetown accident sadly demonstrates – also the lives of many innocent people.
For more information contact iFacts, +27 (0)11 609 5124, jenny@ifacts.co.za, www.ifacts.co.za
Credit(s)
Further reading:
Communication in any situation
Issue 8 2020, Elvey Security Technologies , Global Communications , Security Services & Risk Management
Global Communications offers an industry-first with five-year warranty on select Kenwood two-way radios.
Read more...
---
The year resilience paid off
Issue 8 2020 , Editor's Choice, Security Services & Risk Management
Hi-Tech Security Solutions spoke to Michael Davies about business continuity and resilience in a year when everything was put to the test.
Read more...
---
Integration is key for smart city security
Issue 9 2020, Technews Publishing , Security Services & Risk Management
While smart cities are about enhancing the lives of people through smart technology, security is an essential aspect of success.
Read more...
---
Three mistakes when dealing with remote employees
Issue 9 2020 , Security Services & Risk Management
Sergey Ozhegov, CEO of SearchInform, says that employees are not the only weak points in the work-from-home chain.
Read more...
---
Looking back with a new perspective on the future
Issue 9 2020, Axis Communications SA , Editor's Choice, Security Services & Risk Management
Peter Lindström reflects on predictions he made about the macro trends affecting the sector in 2020 in the light of the pandemic.
Read more...
---
I want to be a Chief Risk Officer (said no one…. ever)
Issue 9 2020, Rectron , Security Services & Risk Management
With universal online access, a focus on going 'paperless' and the rise of the hybrid workforce due to COVID-19, the chief risk officer is more important than ever.
Read more...
---
Free-flow smart weapons detection system
Issue 8 2020, XPro Security Solutions , News, Security Services & Risk Management, Products
Detecting people carrying weapons and preventing them from entering your venue is now possible, without sacrificing the visitor experience.
Read more...
---
Meeting compliance obligations
Issue 7 2020 , Security Services & Risk Management
Helping businesses in SA understand and meet their compliance obligations to local regulations.
Read more...
---
Business continuity through a COVID-19 lens
Issue 8 2020 , Security Services & Risk Management
COVID-19 has brought business continuity under scrutiny, with the opportunity to enhance resilience into the future.
Read more...
---
7 Arrows becomes a part of Fidelity ADT
Issue 8 2020, Fidelity ADT , News, Security Services & Risk Management
Fidelity ADT and 7 Arrows have concluded an acquisition agreement effective 1 October 2020. 7 Arrows will now form a part of Fidelity ADT.
Read more...
---