printer friendly version
A matter of life and death
November 2013
Security Services & Risk Management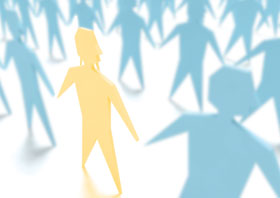 October is Transport month in South Africa. This makes it as good a time as any to take a look at the state of the vehicles and drivers using our roads. The recent Pinetown tragedy that claimed 23 lives and affected hundreds more, once again brings to light the importance of conducting relevant background checks on our employees and those vehicles on our roads.
Shortly before 7pm on Thursday 5 September, an 18-wheeler truck experienced brake failure and crashed into four fully-laden minibus taxis and a Volkswagen Golf on the corners of Field's Hill (M13) and Richmond roads in Pinetown. The shocking carnage left 23 people dead and the driver, Sanele Goodness May, was immediately arrested and charged with 23 counts of murder and a charge of reckless and negligent driving.
Police and emergency services worked through the night in an attempt to save those involved. Bystanders held drip bags for the injured while emergency services used the Jaws of Life to free those trapped in the wreckage. Graphic footage recorded by a smart camera fitted to a company car, shows an eyewitness account of the crash. The shocking footage has circulated since the incident, horrifying audiences and moving authorities to take action.
An investigation into the state of the truck itself reveals that the licence of the vehicle, belonging to Evergreen Transport, expired on 31 August. In addition, media reports have disclosed that the 23-year old driver, a Swazi national, allegedly lied about his qualifications and falsified important legal documents.
Screening saves lives and safeguards reputation
According to Evergreen Transport owner, Gregory Govender, May provided fraudulent documents when he applied for the job as a driver. In retrospect, if the company had looked a little closer and conducted proper employee screening, it might have found discrepancies in May's documentation and the entire gruesome incident could have been avoided.
As a result, the importance of proficient employee checks and licence verifications cannot be overstated. In a case such as this, it can essentially mean the difference between life and death for an innocent party.
As the prevalence of falsified documentation increases, so the need to combat this problem becomes more urgent. Background screening is becoming standard practice in many organisations around the world. The reality is that no organisation can afford to risk potentially fraudulent employee documentation.
Researching employee history and stated capabilities is the only way to mitigate risk and safeguard a company's fragile reputation.
The state of things
A recent survey by FleetWatch revealed that up to 69 percent of vehicles driving on our roads have faulty brakes. This alarming statistic, coupled with the reality of a shortage of reliable drivers could make you think twice about stepping outside your door.
Is enough being done to ensure that our roads are safe and that those individuals using them are licensed to do so? Can we put our trust in companies to maintain their vehicles and screen their employees?
The evidence is plain for those who are willing to see it. Background checks and the verification of licences is a responsibility that no company can overlook or underestimate. It not only protects an organisation's reputation, its people and its assets but – as the Pinetown accident sadly demonstrates – also the lives of many innocent people.
For more information contact iFacts, +27 (0)11 609 5124, jenny@ifacts.co.za, www.ifacts.co.za
Credit(s)
Further reading:
Ransomware predictions
Issue 1 2020 , Security Services & Risk Management
As we enter a new decade, Simon Jelley, VP of product management at Veritas, explores how ransomware is likely to continue evolving in the year ahead.
Read more...
---
The HR environment in 2020
Issue 1 2020, iFacts , Security Services & Risk Management
As 2020 grabs hold of every one of us with great intent, we need to know what to be aware of when employing people or appointing vendors for our business.
Read more...
---
The instruments for investigation
Issue 1 2020, Technews Publishing , Security Services & Risk Management
Regardless of the reason for investigation, the investigation is only as good as the investigators.
Read more...
---
Nothing holds Eudricht back
Issue 1 2020, Sensor Security Systems , Security Services & Risk Management
In this personality profile, Eudricht Kotze talks of his journey overcoming adversity in the security industry.
Read more...
---
Leaders in risk and security: You have to know it to manage it
Issue 1 2020, Technews Publishing , Security Services & Risk Management
Hi-Tech Security Solutions profiles Nash Lutchman, Senior Vice President and Head of Protection Services at Sibanye-Stillwater.
Read more...
---
Drilling deeper into essential building management systems
Issue 1 2020 , Security Services & Risk Management
As the demand for the automation of security and other systems in buildings and large construction sites around the world grows, we are seeing an increase in the demand for building management systems.
Read more...
---
From physical security to cybersecurity
Access & Identity Management Handbook 2020, Genetec , Cyber Security, Security Services & Risk Management
Genetec discusses the security-of-security concept as a means to protect cameras, door controllers and other physical security devices and systems against cybercriminal activity.
Read more...
---
Biometrics in identity
Access & Identity Management Handbook 2020 , Access Control & Identity Management, Security Services & Risk Management
With multiple identity providers offering to manage digital identities for the general public, the root identity – the single sovereign trusted identity upon which all others are based – must start with government.
Read more...
---
Success lies in planning
November 2019, Vox Telecom , Security Services & Risk Management
A safe and smart city will only be successful if it is planned properly, if there is buy-in from all the stakeholders and if it is managed efficiently.
Read more...
---
Matching governance to context
November 2019, ContinuitySA , Security Services & Risk Management
When building resilience and planning for business continuity, take proportionality to heart, advises Michael Davies, CEO of ContinuitySA.
Read more...
---