printer friendly version
Three tracking options in Mtrack3
November 2013 Asset Management, EAS, RFID, Transport (Industry)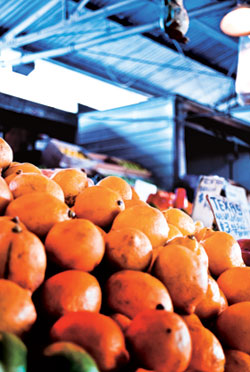 SA Electronic Tracking Systems (SAETS) has announced the global launch of the new Mtrack3 wireless asset tracking and recovery unit. Mtrack is the company's asset tracking and recovery hardware core, which boasts a recovery rate of 98,4% over the last six years.
The company has now launched the latest hardware platform, the Mtrack3. The Mtrack3 makes use of the existing GPS, GSM network (LBS) and RF radio beacon for positioning and communication. The service provider can monitor and track any asset on digital maps. GPS also reports time/date, position, speed and course.
Mtrack has integrated a sophisticated power management system with a battery lifetime of 1 to 3 years depending on configuration. It is possible to connect the Mtrack to an external power source ranging between 5-32 V.
How Mtrack3 works
The use of GSM enables stolen goods to be found anywhere – ie, in a building, in a container, underground etc. It is also possible to secure an object within a limited area with the use of the built-in Geofencing mode. The unit is very small, thus enabling easy concealment whilst not compromising on its ability to secure or track the items the customer wants to safeguard.
The Mtrack can detect movement and also contains an anti-tamper alarm. These features enable the unit to fulfil most positioning and tracking needs. The Mtrack is ideal to combat theft and can also be used by logistics companies to track goods. The RF (Radio Frequency) beacon enables the unit to be traced in all environments.
The unique SMS protocol makes it possible to remotely program and control the Mtrack, putting the customer in control of the unit's power management, positioning frequency or other programmable parameters.
The motion sensor on the Mtrack can be programmed for detection of stationary goods or goods going into motion. When a programmed alarm event occurs on the Mtrack, the unit sends messages to the ARC/control centre about the unit's status, GPS position (or its macro location). This information serves as a starting point for the recovery teams to begin their search.
Mtrack3 has been integrated into the Web-based Track2find platform. Clients can easily monitor and track any asset from any location in the world. The built-in radio transmitter, which is activated in an alarm situation, combined with a directional antenna provides very precise positioning; allowing reaction teams to recover any asset the unit is attached to or placed in.
Mtrack3 is built for extreme conditions. The product is rugged, watertight (IP67) and operates without restrictions in temperatures from -30 to +75°C.
For more information contact Mtrack, +27 (0)11 616 5055, deon@mtrack.co.za, www.mtrack.co.za
Further reading:
Reducing identity fraud with a selfie
Access & Identity Management Handbook 2020, Technews Publishing , Asset Management, EAS, RFID
Authenticating your identity remotely via an app has become a reality with a new solution from South African company iiDENTIFii.
Read more...
---
Security enhancements at Sharm El-Sheikh
November 2019 , Asset Management, EAS, RFID
ADANI Systems supplied the X-ray screening equipment, including combined high-energy and low-energy systems, for Sharm El-Sheikh.
Read more...
---
Beating traffic jams with intelligent video technology
CCTV Handbook 2019, Hikvision South Africa , CCTV, Surveillance & Remote Monitoring, Transport (Industry)
As more city authorities begin to see the value of latest- generation video solutions for traffic management, adoption is accelerating.
Read more...
---
More secured and efficient transportation
October 2019, Dahua Technology South Africa , CCTV, Surveillance & Remote Monitoring, IT infrastructure, Transport (Industry)
Implementing comprehensive smart transportation solutions will guarantee transportation hubs more security, more efficiency and more profit.
Read more...
---
ContinuitySA offers ISO 22301 Lead Implementer course
October 2019, ContinuitySA , Training & Education, Security Services & Risk Management, Transport (Industry)
ContinuitySA is once again offer its five-day Certified ISO 22301 Lead Implementer course on 18-22 November 2019 at the company's Midrand facility.
Read more...
---
Learn from their mistakes
October 2019 , Logistics (Industry), Asset Management, EAS, RFID
One of the cardinal rules of business is to learn from the mistakes you make during your journey, but sometimes another company's error can be just as instructive.
Read more...
---
TAPA conference 2019 explores layered approach to security
September 2019, Technews Publishing, TAPA (Transported Asset Protection Association) , News, Transport (Industry)
The Transported Asset Protection Association (TAPA) held its annual South African conference at Emperors Palace in Johannesburg on 26 July 2019.
Read more...
---
SAP and Uber Freight join forces
September 2019 , Transport (Industry), Asset Management, EAS, RFID
SAP and Uber Freight announced a partnership to modernise the freight industry through intelligent process automation and better access to a network of connected and reliable drivers.
Read more...
---
Dashcams useful for more than social media
September 2019, Graphic Image Technologies , CCTV, Surveillance & Remote Monitoring, Transport (Industry)
Logistics companies need to make sure that they have a complete solution that allows real-time driver monitoring and event notifications as they happen.
Read more...
---
Securing people, vehicles and cargo
September 2019 , Transport (Industry), Asset Management, EAS, RFID
The transport industry is under siege, not only with fuel price and legislation increases, but also with widespread unrest, looting and violence against drivers.
Read more...
---