printer friendly version
Integrated SME security
October 2013
CCTV, Surveillance & Remote Monitoring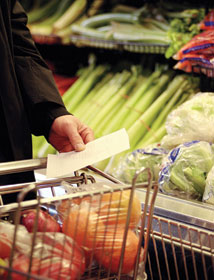 Although it's the big corporations that often garner the headlines, the reality is that a small to mid-size business is where most people go to work each day.
Statistics show us that small to medium enterprises (SMEs) make up 99% or more of operations worldwide. In the United Kingdom, for instance, SMEs (identified as businesses with 249 employees or fewer) employ 14.1 million people and had combined revenues of £1500 billion.
So in reality, small business is big business and runs the likelihood of encountering many of the same security-related issues. And like their corporate counterparts, they should be placing security concerns on the table along with healthcare and payroll and marketing. Crime doesn't discriminate by size. A small business is just as vulnerable and is probably less able to absorb the cost of a burglary or act of vandalism or a band of shoplifters.
The headlines are filled with tales of smaller businesses that have fallen victim to opportunistic criminals. The South African Police Service in its 2012 crime report noted that business robberies increased by 7.5%, even as house robberies fell. Convenience stores, or spaza shops, are among the hardest hit by this type of crime.
But even if these and other types of small businesses can afford a surveillance system, they ask themselves: Who will run it? There isn't likely to be a dedicated security director on board, but rather the task goes to someone whose job title involves finance or sales or is even owner of the business.
And what about keeping up with technology? Again, asking someone to be responsible for managing a security system involving cameras, alarms and maybe even an access control system seems a daunting task, especially if they are dealing with disparate systems that require an individual to look at video, compare it to alarm or card data and then see how it all fits together.
Fortunately, the industry has responded by offering technology platforms that aren't just enterprise-level systems passed on to small businesses, but rather are security offerings created to address the key concerns of these users: ease of use, minimal training and the ability for the system to evolve along with the business.
Integrating video, intrusion and access control
Looking at a typical small business, such as a supermarket, we see that by bringing all the components together – video, intrusion and access control – it is possible for one person to easily move among different applications, especially when the system features a customisable dashboard. What can also make this type of system workable for the small business owner is that it is accessible not just in the back office or at a specific desktop, but rather everything can be controlled via phone or a tablet-based app. This means that when an alarm goes off at the store in the middle of the night, the owner need only sign on to his mobile device and manage the situation in real time. Or if an employee needs to get in after hours to handle a delivery, he can unlock the door remotely to accommodate this request, but also monitor it via the video system.
Another plus of a system aimed at the small to mid-size market is that it takes into consideration issues such as training and expansion. Keeping operations simple means that even if someone hasn't created a report or viewed video in a while, it is intuitive enough that they can do it without going through a thick manual or asking for assistance from the installer. And if access control or intrusion isn't top-of-the-list at first, it's easy enough to add in those features going forward because the foundation is all there. The owner can even get coverage when he expands the size of his supermarket, because the system is scalable for adding cameras or cardholders.
Security is important no matter whether a business employs 50 or 5000. The good news is that now there are solutions that allow everyone to build an integrated system that suits their particular need.
Rafael Schrijvers is product marketing manager, EMEA, Tyco Security Products. Rafael can be reached by e-mail at rschrijvers@tycoint.com
Credit(s)
Further reading:
Drones and cybersecurity?
October 2019 , CCTV, Surveillance & Remote Monitoring
Hacker drones can eavesdrop electronically on conversations, can perform network attacks, or can create fake wireless access points.
Read more...
---
Body-worn cameras transforming security
October 2019 , CCTV, Surveillance & Remote Monitoring, Security Services & Risk Management
Police Service Northern Ireland now has over 7 000 officers using 2 500 cameras covering approximately 173 000 incidents each year.
Read more...
---
Camera Selection Guide 2019
CCTV Handbook 2019 , CCTV, Surveillance & Remote Monitoring
The Camera Selection Guide 2019 includes a range of IP, analogue, thermal and speciality cameras aimed at a broad range of surveillance functions.
Read more...
---
Intelligent analytics and the brains to match
September 2019, Bosch Building Technologies , CCTV, Surveillance & Remote Monitoring, Integrated Solutions
What if the brains behind our security cameras could be trained to improve their cognitive ability to pay attention, learn, and problem-solve according to specific rules and situations?
Read more...
---
AI-powered autonomous Drone-in-a-Box
September 2019 , CCTV, Surveillance & Remote Monitoring, Integrated Solutions
Organisations in the mining, energy and industrial, oil and gas, ports and terminals sectors can optimise security and business operations, whilst reducing risks and operational costs
Read more...
---
Cybersecurity for video surveillance systems
September 2019 , Cyber Security, CCTV, Surveillance & Remote Monitoring
Video surveillance systems are increasingly accessible over any IP network, which has led to the rise of potential cyberattack.
Read more...
---
A platform approach to innovation and value
CCTV Handbook 2019, Technews Publishing , Editor's Choice, CCTV, Surveillance & Remote Monitoring, Integrated Solutions, IT infrastructure
Moving to the platform model of doing business holds tremendous advantages for end users and smaller developers, but also for the whole technology supply chain.
Read more...
---
Back to manufacturer uniformity?
CCTV Handbook 2019, Dallmeier Electronic Southern Africa , CCTV, Surveillance & Remote Monitoring
Decision makers often have to choose between an all-inclusive, complete solution from one manufacturer and the products and services of several different providers.
Read more...
---
Open does not always mean easy integration
CCTV Handbook 2019, VERACITECH, Technews Publishing , Editor's Choice, CCTV, Surveillance & Remote Monitoring, Integrated Solutions
Customers who opt for best-of-breed solutions will have to rely on their integrators to develop customised integrated solutions for them.
Read more...
---
The impact of AI on the surveillance industry
CCTV Handbook 2019, G4S South Africa, Hikvision South Africa, Myertal Tactical Security, Technews Publishing , Editor's Choice, CCTV, Surveillance & Remote Monitoring
What the impact of AI will be on companies, the services and solutions they supply, as well as on the jobs people do.
Read more...
---