printer friendly version
Access control standard preview
September 2013
Access Control & Identity Management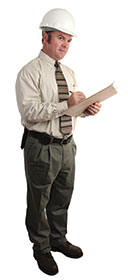 ONVIF has announced the availability of the Release Candidate for Profile C, which enables interoperability between clients and devices of physical access control systems (PACS) and network-based video systems. This new profile extends the functionality of the ONVIF global interface specification into physical access control.
With Profile C, systems integrators, specifiers and consultants will be able to more easily deploy an integrated IP-based video and access control solution from a variety of different video and access control providers. Compatibility between edge devices and clients helps to simplify installation and user training by reducing the need for multiple proprietary monitoring systems to handle different PACS devices.
"Integration between IP-based physical access control systems and video surveillance is no longer considered a luxury in today's market, and is becoming a necessary component for many different types of users," said Baldvin Gislason Bern, chairman of ONVIF's Profile C Working Group. "With Profile C, users and specifiers will be able to integrate the Profile C products of their choosing without relying on existing integrations between manufacturers."
As part of a physical access control system, Profile C conformant devices will be able to provide information about doors and access points in the system. Profile C conformant clients will enable the monitoring of doors, access control decisions and alarms, such as if a door is unlocked, when a door has been accessed and other similar functions. Profile C conformant clients will also provide basic door control functions, such as providing access and locking/unlocking doors. When combined with other Profiles such as Profile S for video and audio streaming, users can also group together related access control and video devices using a configurable discovery scope. Profile C and Profile S also share the same device management features such as network configuration and system settings.
As part of the inclusion of physical access control to the scope of ONVIF, the ONVIF Network Interface Specification Set version 2.3 has also been released. This update incorporates new services for physical access control clients and devices and also includes a number of minor clarifications for better interoperability among ONVIF conformant clients and devices. The ONVIF test specification set has also been updated with the Access Control Test Specification and Door Control Test Specifications for the new physical access control services.
Further information about ONVIF conformant products, including the vendors and the conformant models, is available on ONVIF's website: www.onvif.org
Further reading:
Protecting our most vulnerable
Access Control & Identity Management
In a nation grappling with the distressing rise in child kidnappings, the need for innovative solutions to protect our infants has never been more critical. South Africa finds itself in the throes of a child abduction pandemic.
Read more...
---
New generation of cyber-focused controllers
Gallagher News & Events Access Control & Identity Management Products & Solutions
The C7000 gives users an opportunity to leverage their hardware and firmware to build a platform designed to catapult their organisation into the future, with cybersecurity baked in from inception.
Read more...
---
New T&A terminal features revolutionary AI technology
Suprema News & Events Access Control & Identity Management AI & Data Analytics
Suprema has launched BioStation 2a, the world's first deep learning-based fingerprint recognition solution, providing powerful access control features and an improved ability to extract templates from low-quality fingerprints.
Read more...
---
Unlocking efficiency and convenience
OPTEX Access Control & Identity Management
The OVS-02GT vehicle detection sensor is the newest member of OPTEX's vehicle sensor range, also known as 'virtual loop', and offers reliable motion detection of cars, trucks, vans, and other motorised vehicles using microwave technology.
Read more...
---
Access to data centre secured
Suprema Access Control & Identity Management Infrastructure
GBM required a modern access control system to increase the security of its facilities in a productive environment without affecting the operation of the offices and the data centre, which are carried out 24/7/365.
Read more...
---
Enhanced security at Xanadu Nature Estate
Turnstar Systems Access Control & Identity Management Products & Solutions
Turnstar Systems recently installed two bicycle turnstiles at the 240-hectare Xanadu Nature Estate, set in the Magaliesberg, the perfect location for secure communal living catering to the lifestyle of residents.
Read more...
---
Digital identity verification checks to pass 70 billion in 2024
Access Control & Identity Management News & Events
A new study from Juniper Research has found that the number of digital identity verification checks will surpass 70 billion in 2024, growing 16% on the previous year's number of 61 billion.
Read more...
---
Reliable access management for famous film location
Paxton Access Control & Identity Management Residential Estate (Industry)
The Royal Connaught Park features a private swimming pool, health and fitness suite, outdoor tennis court and onsite parking, with over 100 residents coming and going every day.
Read more...
---
Smart opener for gates and garages
Smart Home Automation Access Control & Identity Management
The Smart Gate and Garage Opener allows consumers to control and monitor gates and garage doors that have already been fitted with automation devices via the Yale Home app on their smartphone.
Read more...
---
Mobile access to multiple locations
Suprema Access Control & Identity Management Products & Solutions
A central security network was used to link multiple sites across VPN connections to allow the Suprema CoreStations installed at various locations to talk to the remote server.
Read more...
---