printer friendly version
What's going on with service levels?
September 2013
Associations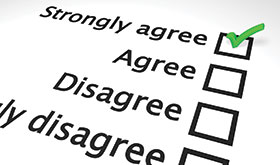 According to Bruce Robertson, newly appointed chairman of the South African Institute of Security (SAIS), the private security industry has been receiving a fair deal of negative press lately. The question is: Is it justified? If yes, what can be done to turn things around for the better?
"I have been involved in the private security sector for the past 17 years and in this time there has been a general view that service levels leave a lot to be desired, and are, in too many cases, declining. Having said that, there are some companies that go the extra mile and provide a decent level of service to the market. There are currently in the region of 9000 companies within the sector, many of which are small companies. Of these, it is an educated guess that an unacceptable proportion have not registered with the Private Security Industry Regulatory Authority (PSIRA).
"Because of this, many of them fly under the regulatory radar especially with regard to their key asset – their employees. Under Sectoral Determination 6 for the private security sector there are specific regulations in place in terms of working conditions and minimum wages. These smaller companies, in many cases, have little regard for this and are thus engendering a workforce that has little motivation to aspire towards excellence in service levels.
"This is exacerbated by the fact that neither PSIRA nor the Department of Labour adequately polices the private security sector. Another aggravating factor is the relatively low levels of competence in the electronic security field. Again, while some companies ground themselves in excellence of both hardware and installations, there are many who muddy the waters for the industry."
Robertson believes that it is critical for consumers to become educated about what they are entitled to in terms of acceptable service levels. "However, since electronic security can be quite technical for the layperson, it is contingent upon organisations such as the Security Industry Alliance (SIA), and the South African Intruder Detection Services Association (SAIDSA), in particular, to provide understandable information on acceptable standards.
"In general, we find that many of the insurance companies support SAIDSA members in terms of requiring installations that comply with SAIDSA's Bylaw 25 regarding the installation of alarms. However, in turn, I believe that there needs to be an independent, third-party audit and certification service in South Africa, similar to those employed in the UK, to promote compliance by security contractors with accepted security service standards.
"There is a definite need in South Africa for improving the levels of compliance with voluntary technical and service standards as well as legal compliance. SIA can play a leading role in promoting professionalism within the industry. The Standards Act encourages compliance with a national set of standards covering security products and services and it should be utilised to establish and publicise specific national benchmarks.
"In addition to the national standards, there should also be an active promotion of compliance with international standards. The ISO 9001 Quality Management System standard is widely accepted globally as the norm for the promotion of a decent level of service and by combining this quality benchmark with a localised national technical standard, we will be able to drastically improve service levels.
"Ultimately, it is the consumer's choice as to who they select as their security service supplier and installer. However, this does not excuse the industry from providing consumers with the information necessary to make an informed choice. Standards could be adopted on a voluntary basis but it is critical that we have some form of standards in place. We therefore need to develop and promote minimum acceptable standards to the market and then ensure that these standards are being complied with. It is in this area that SAIS should be playing a key role," Robertson concluded.
Credit(s)
Further reading:
Be wary of associations that appoint themselves as regulators
Associations
The South African Bureau of Standards (SABS) has noticed an increasing trend of some associations and industry bodies trying to derail the credibility of the SABS and creating confusion by publishing misleading information about their authority to regulate or govern certain industries.
Read more...
---
Making the local OSPAs work
Editor's Choice News & Events Associations
Entries to the 2023 South Africa Outstanding Security Performance Awards (OSPAs) will close on the 18th April, so do not delay in preparing your nominations.
Read more...
---
ESDA's annual charity fundraiser
ESDA(Electronic Security Distributors Association) News & Events Conferences & Events Associations
The ESDA Annual Charity Fundraiser, part of the Electronic Security Distributors Association's Golf Day, will take place at Benoni Lake Golf Course on Wednesday, 21 September 2022.
Read more...
---
FFETA Charity Golf Day raises R100 000 for Children of Fire
Fire Fighting Equipment Traders' Association Editor's Choice News & Events Associations
At the recent charity golf day hosted by FFETA (Fire Fighting Equipment Traders' Association), an amount of R75 000 was raised for Children of Fire. FFETA rounded this up to R100 000, which went directly to the charity.
Read more...
---
ASIS International appoints first president from South Africa
Technews Publishing Editor's Choice News & Events Associations Training & Education
Malcolm C. Smith has been appointed as the 2022 president of ASIS International, the first president of the organisation from Africa as well as South Africa.
Read more...
---
SAQCC Fire and the need to ensure compliance
SAQCC (Fire) Fire & Safety News & Events Associations
One of the fundamental objectives of SAQCC Fire is to establish the necessary procedures for the education, training and registration of all appropriate personnel actively involved in the fire industry.
Read more...
---
Tips for women to build a career in cybersecurity
Associations
Representation of women in the cybersecurity industry has grown over the past years and while this is positive, there is still room for improvement.
Read more...
---
Leaders in risk & security: Honesty and no BS!
Associations
Tony Botes has had a long career in the South African security industry from owning his own security company to now being the national administrator of SASA.
Read more...
---
Cybersecurity in the physical security world
SMART Security Solutions Calendar of Events
Cybersecurity in the physical security world    14 May 2020, Johannesburg    Hosted by Hi-Tech Security Solutions    More details to come.   
Read more...
---
Technology solutions to enhance retail security and optimise profit
SMART Security Solutions Calendar of Events
Technology solutions to enhance retail security and optimise profit    20 August 2020, Johannesburg.    Hosted by Hi-Tech Security Solutions    More details to come.   
Read more...
---