printer friendly version
Securing iOS and Android in the enterprise
August 2013
Cyber Security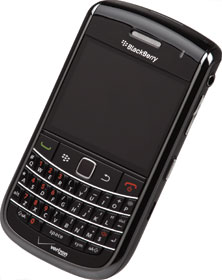 BlackBerry has announced the availability of a new security solution that separates work and personal apps and data on iOS and Android devices. Secure Work Space for iOS and Android is a new option with BlackBerry Enterprise Service 10 (version 10.1.1) that offers customers with a BYOD (Bring Your Own Device) policy, a solution with the best combination of security, user experience and total cost of ownership. BlackBerry designed Secure Work Space to meet the management, security and cost needs of the CIO, and the user experience and functionality that employees demand.
Since launching in January 2013, 18 000 BlackBerry Enterprise Service 10 servers have been installed by customers around the world and Secure Work Space for iOS and Android has been trialed globally with BlackBerry customers since the launch, including Netherlands-based e-office mobile b.v. For the past 22 years e-office has been creating virtual working environments for their clients, and to ensure they are always staying current on their clients' mobility needs, e-office took part in BlackBerry's early adopter program for Secure Work Space.
Containerisation
"Secure Work Space builds on BlackBerry Enterprise Service 10, and we found that BlackBerry's secure infrastructure offered our company the best containerisation solution to help mobilise our multi-platform environment, while maintaining a great user experience," said Thierry Lammers, director and co-founder, e-office mobile. "We're looking forward to deploying this solution across our organisation and to our customers in the coming months and bringing the separation of work and personal data to life on iOS and Android devices."
According to Forrester Research, in 2016, 350 million employees will use smartphones and 200 million will bring their own devices to the workplace. Secure Work Space offers an ideal BYOD mobile security solution, providing organisations the flexibility to embrace BYOD without sacrificing security. On a personal iOS or Android device, users with Secure Work Space get integrated e-mail (with attachment viewing), calendar and contacts for productivity, as well as secure browser access to intranets and document editing capabilities with BlackBerry's Documents To Go. With corporate data separated and controlled within the Secure Work Space container, these standard apps can be deployed with confidence to any user, together with other apps chosen by the company.
BlackBerry is working closely with app partners such as Box to power business collaboration in the cloud.
"Content sits at the centre of every successful business and Box ensures that today's mobile enterprise can securely access their information from any device, in any location and at any time," said Whitney Bouck, senior vice president & GM, Enterprise at Box. "Box and BlackBerry are powering enterprise mobility for today's knowledge workers."
Save effort, administration and expense
BlackBerry provides security at the device, server and network level. Secure Work Space leverages the same trusted behind-the-firewall connection available for BlackBerry smartphones and extends BlackBerry security capabilities for data-at-rest and data-in-transit to iOS and Android devices. The Secure Work Space container is managed through BlackBerry Enterprise Service 10, making it easy and convenient to manage all devices from its single console.
"Mobility is fundamentally transforming how we live and work. As our dependency on mobile solutions grows, and as a greater variety of mobile devices enter the workplace, the need for solutions to manage and secure these devices has never been greater," said David J. Smith, EVP, Enterprise Mobile Computing at BlackBerry. "In today's 'bring your own device world', Secure Work Space is a differentiated solution that brings key elements of the BlackBerry security platform and mobile device management to iOS and Android devices."
The Secure Work Space solution also enables customers to save considerable effort, administration and expense as they no longer need to configure and manage expensive VPN infrastructures to provide mobile device access to data and apps that reside behind their corporate firewalls. With end-to-end enterprise mobility management, easy deployment, and BlackBerry's global technical support, BlackBerry continues to offer innovative, secure and reliable solutions to enterprises and governments around the world.
The BlackBerry Enterprise Service 10 server software is free to download. Annual client access licences (CALs) for Secure Work Space are $99 (MSRP) per year per device. BlackBerry Enterprise Service 10 is also available as a sixty (60) day free trial bundle that includes 50 EMM Corporate CALs (providing device management for BlackBerry 10, iOS, and Android devices) and 50 Secure Work Space CALs.
For more information on BlackBerry Enterprise Service 10 visit www.bes10.com
Further reading:
Next-generation security operations centre
Issue 4 2020, AVeS Cyber Security , Cyber Security
Pay-as-you-use cybersecurity from AveS allows all businesses access to world-class expertise.
Read more...
---
Strengthen your passwords for world password day
Issue 4 2020 , Cyber Security
May 7 is World Password Day and KnowBe4 is providing tip sheets, videos and tools to help people strengthen their passwords.
Read more...
---
Tips on secure remote working
Issue 3 2020 , IT infrastructure, Cyber Security
NordVPN advises how to stay secure while working from home during the coronavirus outbreak.
Read more...
---
The Trojan that's nearly impossible to remove
Issue 3 2020, Kaspersky , Cyber Security
xHelper – the Trojan that's nearly impossible to remove – continues to infect thousands of devices. How can you stay safe?
Read more...
---
Have your security on lockdown over the lockdown
Issue 3 2020, Vox Telecom , Cyber Security
It's a given that people working from home have fewer security defences on their home networks than they would have in the office.
Read more...
---
Free enterprise-grade security to healthcare organisations
Issue 3 2020 , Cyber Security
Bitdefender offers free enterprise-grade security to all healthcare organisations for up to 12 months.
Read more...
---
Someone is out to steal your cookies
Issue 3 2020, Kaspersky , Cyber Security
Kaspersky experts have discovered two new Android malware modifications that, when combined, can allow the thieves to discreetly gain control of the victim's account.
Read more...
---
The political and economic intentions of cybercriminals
Issue 3 2020 , Cyber Security
FortiGuard Labs' Threat Landscape Report reveals a new perspective on global trade and the allure of election disruption.
Read more...
---
FortiGate 1800F next-generation firewall
Issue 3 2020 , Cyber Security
FortiGate 1800F next-generation firewall enables today's largest enterprises to achieve internal segmentation as well as scale, performance, detection, and enforcement capabilities.
Read more...
---
Simple and secure for small businesses
Issue 3 2020 , Cyber Security
New cloud-driven solutions from Cisco make buying, installation and maintenance easy with the Cisco 'Designed for Business' portfolio built for simplicity and security.
Read more...
---