printer friendly version
Packages and automation in risk management
August 2013
Security Services & Risk Management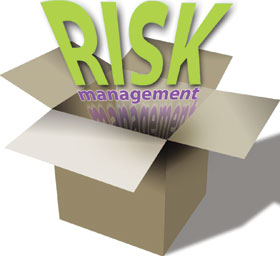 A question frequently asked of insurers and other financial services providers is whether or not risk management can be packaged and, indeed, if there is a need for it. Is there a list with boxes to be ticked that will let the customer decide what he wants in his package, including the all-important security aspects?
The answer is: everything is possible.
Some risk management providers offer a service that kicks off with a 'common policy declarations page', illustrating the mechanism of the packaged policy. The programme permits businesses to select among a variety of insurance options, not unlike a restaurant menu that lets diners choose their preferences and ignore the rest. The programme is considered a package because it combines both property and liability options in the same policy, along with additional cover listed in the common policy declarations page. Each cover offers options to tailor protection to the particular needs of the insured.
The range of risk management is vast and its importance can't be overstated. And it touches virtually everything we have or do. And many of us would be surprised at the extent to which our lives, way of life and even health are in the hands of our employers. CEOs who take unnecessary risks or who do not practice prudent risk management may not only cause job losses, they may also cause the loss of pensions and important benefits such as medical aid and other health insurance.
Members of the workforce drive their employer's cars and spend many of their waking hours operating machines and computers on business premises. All of these activities carry risks that require employee protection and compensation.
A case that well illustrates the problem happened in the United States. It concerned damage caused by mould in commercial buildings, schools and homes. Apart from causing extensive structural damage mould can cause headaches, discomfort and more serious problems. Employers' property coverage was of great help in sorting out the issue. It was also a great expense to insurers who were hammered by myriad claims with the upshot that insurance companies now exclude mould damage coverage or provide paltry limits.
Risk management automation
Most risk management companies work on a custom-built basis, that is to say the consulting risk management firm will build a product specifically catering to the client's circumstances and requirements. Of increasing interest to risk management consultancies and their customers is risk management automation, a process that has become ever more efficient and helpful since its relatively recent introduction.
"There are many ways to look at automation as a key component of an organisation's risk management strategy", says Ralf Paschen, product marketing executive, UC4 Software. "Automation increases reliability and significantly reduces various forms of risk. Used properly, it always serves to save on costs. Optimised processes make better use of hardware resources, so that new acquisitions can be avoided, or at least deferred. Companies can get by for longer with the existing resources because idle time, such as waiting for user entries, does not occur."
In Paschen's view, better use of resources and optimised processes reduce overall processing time significantly reducing potential delays. He maintains that results are available sooner, allowing management to respond more quickly to developments, and send invoices out earlier – a direct financial advantage resulting from automation.
"Surveys repeatedly show that more than half of the IT budget is spent on current operation; high operating costs act as a brake on innovation for IT, and thus for the entire company," reports Paschen. "Automation reduces operating costs since fewer personnel are required for routine activities and better use is made of the existing infrastructure. The costs saved through automation are available for innovative projects. The risk for the company as a whole of missing out on current market developments due to outdated IT systems is reduced."
For more information contact iFacts, +27 (0)11 609 5124, jenny@ifacts.co.za, www.ifacts.co.za
Credit(s)
Further reading:
Communication in any situation
Issue 8 2020, Elvey Security Technologies , Global Communications , Security Services & Risk Management
Global Communications offers an industry-first with five-year warranty on select Kenwood two-way radios.
Read more...
---
The year resilience paid off
Issue 8 2020 , Editor's Choice, Security Services & Risk Management
Hi-Tech Security Solutions spoke to Michael Davies about business continuity and resilience in a year when everything was put to the test.
Read more...
---
Integration is key for smart city security
Issue 9 2020, Technews Publishing , Security Services & Risk Management
While smart cities are about enhancing the lives of people through smart technology, security is an essential aspect of success.
Read more...
---
Three mistakes when dealing with remote employees
Issue 9 2020 , Security Services & Risk Management
Sergey Ozhegov, CEO of SearchInform, says that employees are not the only weak points in the work-from-home chain.
Read more...
---
Looking back with a new perspective on the future
Issue 9 2020, Axis Communications SA , Editor's Choice, Security Services & Risk Management
Peter Lindström reflects on predictions he made about the macro trends affecting the sector in 2020 in the light of the pandemic.
Read more...
---
I want to be a Chief Risk Officer (said no one…. ever)
Issue 9 2020, Rectron , Security Services & Risk Management
With universal online access, a focus on going 'paperless' and the rise of the hybrid workforce due to COVID-19, the chief risk officer is more important than ever.
Read more...
---
Free-flow smart weapons detection system
Issue 8 2020, XPro Security Solutions , News, Security Services & Risk Management, Products
Detecting people carrying weapons and preventing them from entering your venue is now possible, without sacrificing the visitor experience.
Read more...
---
Meeting compliance obligations
Issue 7 2020 , Security Services & Risk Management
Helping businesses in SA understand and meet their compliance obligations to local regulations.
Read more...
---
Business continuity through a COVID-19 lens
Issue 8 2020 , Security Services & Risk Management
COVID-19 has brought business continuity under scrutiny, with the opportunity to enhance resilience into the future.
Read more...
---
7 Arrows becomes a part of Fidelity ADT
Issue 8 2020, Fidelity ADT , News, Security Services & Risk Management
Fidelity ADT and 7 Arrows have concluded an acquisition agreement effective 1 October 2020. 7 Arrows will now form a part of Fidelity ADT.
Read more...
---