printer friendly version
Packages and automation in risk management
August 2013
Security Services & Risk Management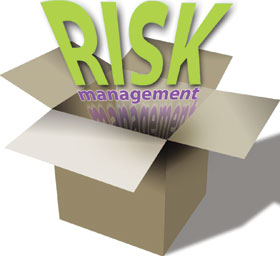 A question frequently asked of insurers and other financial services providers is whether or not risk management can be packaged and, indeed, if there is a need for it. Is there a list with boxes to be ticked that will let the customer decide what he wants in his package, including the all-important security aspects?
The answer is: everything is possible.
Some risk management providers offer a service that kicks off with a 'common policy declarations page', illustrating the mechanism of the packaged policy. The programme permits businesses to select among a variety of insurance options, not unlike a restaurant menu that lets diners choose their preferences and ignore the rest. The programme is considered a package because it combines both property and liability options in the same policy, along with additional cover listed in the common policy declarations page. Each cover offers options to tailor protection to the particular needs of the insured.
The range of risk management is vast and its importance can't be overstated. And it touches virtually everything we have or do. And many of us would be surprised at the extent to which our lives, way of life and even health are in the hands of our employers. CEOs who take unnecessary risks or who do not practice prudent risk management may not only cause job losses, they may also cause the loss of pensions and important benefits such as medical aid and other health insurance.
Members of the workforce drive their employer's cars and spend many of their waking hours operating machines and computers on business premises. All of these activities carry risks that require employee protection and compensation.
A case that well illustrates the problem happened in the United States. It concerned damage caused by mould in commercial buildings, schools and homes. Apart from causing extensive structural damage mould can cause headaches, discomfort and more serious problems. Employers' property coverage was of great help in sorting out the issue. It was also a great expense to insurers who were hammered by myriad claims with the upshot that insurance companies now exclude mould damage coverage or provide paltry limits.
Risk management automation
Most risk management companies work on a custom-built basis, that is to say the consulting risk management firm will build a product specifically catering to the client's circumstances and requirements. Of increasing interest to risk management consultancies and their customers is risk management automation, a process that has become ever more efficient and helpful since its relatively recent introduction.
"There are many ways to look at automation as a key component of an organisation's risk management strategy", says Ralf Paschen, product marketing executive, UC4 Software. "Automation increases reliability and significantly reduces various forms of risk. Used properly, it always serves to save on costs. Optimised processes make better use of hardware resources, so that new acquisitions can be avoided, or at least deferred. Companies can get by for longer with the existing resources because idle time, such as waiting for user entries, does not occur."
In Paschen's view, better use of resources and optimised processes reduce overall processing time significantly reducing potential delays. He maintains that results are available sooner, allowing management to respond more quickly to developments, and send invoices out earlier – a direct financial advantage resulting from automation.
"Surveys repeatedly show that more than half of the IT budget is spent on current operation; high operating costs act as a brake on innovation for IT, and thus for the entire company," reports Paschen. "Automation reduces operating costs since fewer personnel are required for routine activities and better use is made of the existing infrastructure. The costs saved through automation are available for innovative projects. The risk for the company as a whole of missing out on current market developments due to outdated IT systems is reduced."
For more information contact iFacts, +27 (0)11 609 5124, jenny@ifacts.co.za, www.ifacts.co.za
Credit(s)
Further reading:
Ransomware predictions
Issue 1 2020 , Security Services & Risk Management
As we enter a new decade, Simon Jelley, VP of product management at Veritas, explores how ransomware is likely to continue evolving in the year ahead.
Read more...
---
The HR environment in 2020
Issue 1 2020, iFacts , Security Services & Risk Management
As 2020 grabs hold of every one of us with great intent, we need to know what to be aware of when employing people or appointing vendors for our business.
Read more...
---
The instruments for investigation
Issue 1 2020, Technews Publishing , Security Services & Risk Management
Regardless of the reason for investigation, the investigation is only as good as the investigators.
Read more...
---
Nothing holds Eudricht back
Issue 1 2020, Sensor Security Systems , Security Services & Risk Management
In this personality profile, Eudricht Kotze talks of his journey overcoming adversity in the security industry.
Read more...
---
Leaders in risk and security: You have to know it to manage it
Issue 1 2020, Technews Publishing , Security Services & Risk Management
Hi-Tech Security Solutions profiles Nash Lutchman, Senior Vice President and Head of Protection Services at Sibanye-Stillwater.
Read more...
---
Drilling deeper into essential building management systems
Issue 1 2020 , Security Services & Risk Management
As the demand for the automation of security and other systems in buildings and large construction sites around the world grows, we are seeing an increase in the demand for building management systems.
Read more...
---
From physical security to cybersecurity
Access & Identity Management Handbook 2020, Genetec , Cyber Security, Security Services & Risk Management
Genetec discusses the security-of-security concept as a means to protect cameras, door controllers and other physical security devices and systems against cybercriminal activity.
Read more...
---
Biometrics in identity
Access & Identity Management Handbook 2020 , Access Control & Identity Management, Security Services & Risk Management
With multiple identity providers offering to manage digital identities for the general public, the root identity – the single sovereign trusted identity upon which all others are based – must start with government.
Read more...
---
Success lies in planning
November 2019, Vox Telecom , Security Services & Risk Management
A safe and smart city will only be successful if it is planned properly, if there is buy-in from all the stakeholders and if it is managed efficiently.
Read more...
---
Matching governance to context
November 2019, ContinuitySA , Security Services & Risk Management
When building resilience and planning for business continuity, take proportionality to heart, advises Michael Davies, CEO of ContinuitySA.
Read more...
---